Monarch Air Group provides private air charter in Snellville, Georgia. Our clients benefit from top-notch service, unrelenting dedication to safety, wide selection of aircraft, and years of experience in chartering private jets. To obtain a free quote, please use our online quoting tool provided below, or call toll-free 1-877-281-3051.
Charter a private jet in Snellville, GA:
About Snellville, Georgia, United States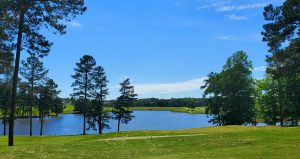 Monarch Air Group offers plenty of private jet charter options to and from Snellville, Georgia, United States.
Nestled east of the city of Atlanta, in the southern portion of Gwinnett County, Snellville is a prominent city with an estimated population of about 19,738 residents. The city is renowned for its incredible climate, awesome park system, rich culture, quality education, and overall great level of life. There are numerous employment and entertainment opportunities as well as a variety of public services.
The Carmike Cinemas, Country Club of Gwinnett, Unique Treasures Flea Market, Briscoe Park, Lenora Park, and Disc Golf Course are among the most notable points of interest.
Hartsfield-Jackson Atlanta International Airport is the nearest major airport to Snellville, which is located 35 miles from the city center and provides domestic and international flights. Athens-Ben Epps Airport is another airport situated 50 miles from Snellville.
Snellville, GA Airports within 70 miles
1. AHN, Athens, Athens, United States.
2. FTY, Fulton County, Atlanta, United States.
3. GVL, Lee Gilmer Memorial, Gainesville, United States.
4. JAJ, Perimeter Mall, Atlanta, United States.
5. JAO, Beaver Ruin, Atlanta, United States.
6. JGL, Galleria Heliport, Atlanta, United States.
7. MGE, Dobbins Afb, Marietta, United States.
8. MLJ, Baldwin County, Milledgeville, United States.
9. TOC, Toccoa, Toccoa, United States.
10. WDR, Winder, Winder, United States.
Hotels in Snellville, GA
1. PetSmart, 1929 Scenic Highway North, Snellville.
2. Hot Buys Furniture, 2334 Henry Clower Boulevard Southwest, Snellville.
3. Shahi Grill, 851 Oak Road Southwest #7, Lawrenceville.
4. Pho.com, 1250 Scenic Highway South #1200, Lawrenceville.
5. Dogwood Pizza, 850 Dogwood Road d300, Lawrenceville.
6. Eagle's Landing Cafe & Grill, 3001 River Drive Southwest, Lawrenceville.
7. Poblano's Mexican Grill, 1319 Scenic Highway North, Lawrenceville.
8. Danthai Restaurant, 851 Oak Road Southwest # 89, Lawrenceville.
9. La Quinta Inn & Suites Snellville – Stone Mountain, 2971 Main Street West, Snellville.
10. In Town Suites-Stone Mountain, 4350 Stone Mountain Highway, Snellville.
11. Snellville Pet Resort, 2100 Fountain Square, Snellville.
12. PetSmart, 2150 Paxton Lane SouthWest, Lilburn.
13. Papa John's Pizza, 860 Oak Road Southwest, Lawrenceville.
14. China Panda, 1630 Scenic Highway South, Snellville.