Monarch Air Group provides private air charter in Scarborough, Trinidad and Tobago. Our clients benefit from top-notch service, unrelenting dedication to safety, a wide selection of aircraft, and years of experience in chartering private jets. To obtain a free quote, please use our online quoting tool provided below, or call toll-free at 1-877-281-3051.
Charter a private jet to&from Scarborough
Book a Private Jet Charter to and from Scarborough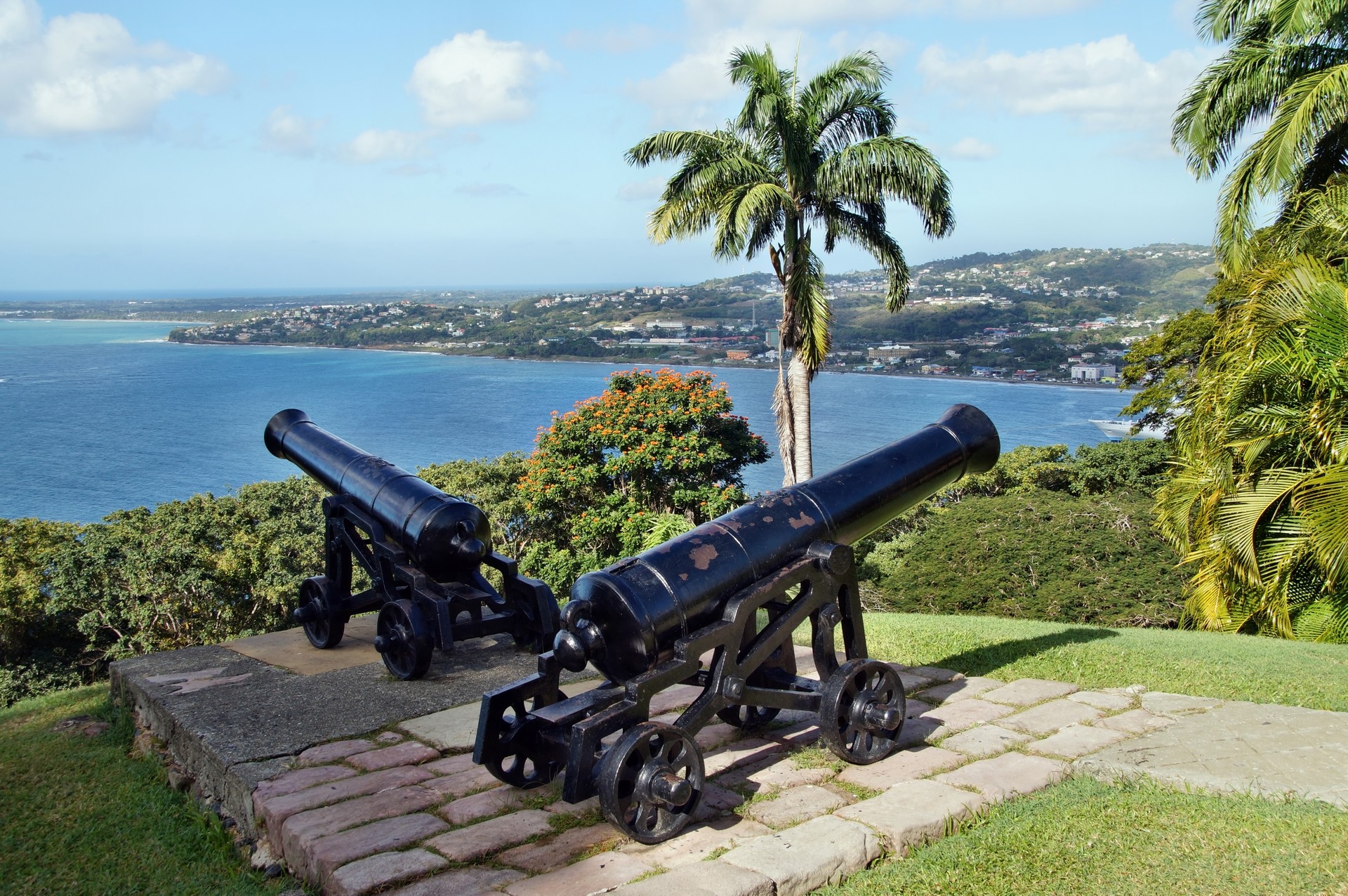 Monarch Air Group provides private jet charter flights to and from Scarborough.
In the western part of Tobago is the city of Scarborough, an important economic and cultural center. It is considered one of the most populated cities in Trinidad and Tobago, with many fine tourist attractions. Today, it is home to about 17,000 people.
Towering over Scarborough is Fort King George, an 18th-century fortification named for King George III, which now houses the Historical and Archaeological Museum. There are many natural treasures and attractions in and around the city. Scarborough's deep-water harbor was built in the late 20th century, and before then, ships had to anchor offshore.
Within 7 miles of Scarborough is A. N. R. Robinson International Airport (TAB, TTCP). It is one of two international airports on the island within walking distance of several beaches. The airport handles about 800,000 passengers annually and is well equipped for private charters to and from Scarborough.
Airports for Private Jet near Scarborough
TAB, Arthur Napoleon Raymond Robinson, Scarborough, Trinidad and Tobago
POS, Piarco International Airport, Port of Spain, Trinidad and Tobago
FAQ for a Private Jet Charter Flights to Scarborough
Why choose a charter jet to Scarborough with Monarch Air Group?
Monarch Air Group provides private flights to and from Scarborough, depending on the size of your traveling group, destination, and the price you can afford. Our team will fulfill your requirements to ensure our services meet your expectations for Scarborough private jet charters. We offer complete service terms and are always on call for all your Scarborough charter jet rental needs.
How much does it cost to book a Scarborough private jet charter?
The cost of a Scarborough private jet is determined by several factors, such as the type of aircraft and the complexity of the itinerary. Each flight is customized and tailored to each customer's requirements. You can contact our experts if you can't find the information you need on air charter Scarborough. Moreover, you can get a rough flight cost estimate by using a private jet charter cost estimator.
Here are some approximate prices for private flights to Scarborough:
Charter a Private Jet to Scarborough from TEB: from $40,940;
Charter Flights to Scarborough from VNY: from $81,080;
Private Charter Flights to Scarborough from DAL: from $55,030.
*Estimated price before taxes & fees.
What types of private jets can use for Scarborough charter flights?
A private jet charter must fit your unique personal requirements exactly. We can provide competitive prices for VIP jets, airliners, and heavy, light, or turboprop aircraft. We are ready to help you find the perfect solution for your Scarborough charter flight with a wide selection of aircraft types for individual or group charters.
| Aircraft type | Passengers | Non-stop range | Cruising speed | Intended use |
| --- | --- | --- | --- | --- |
| Light Jet | up to 6 passengers | about 700 – 2000 miles | 476 to 518 mph | for comfortable short- to mid-range distances |
| Midsize Jet | up to 10 passengers | about 1300 – 1500 miles | 422 to 541 mph | to fly nonstop from coast to coast |
| Super midsize Jet | up to 10 passengers | about 3.500 – 4.000 miles | 490 to 590 mph | for longer flights |
| Heavy Jet | up to 18 passengers | about 6.000 miles | 480 to 551 mph | traveling overseas in luxury for an intercontinental flight |
| Turboprops | up to 10 passengers | about 600 – 1.900 miles | 220 to 360 mph | for short- to mid-range flights |
| Ultra-Long Range Jet | up to 19 passengers | about 2,800 – 7,685 miles | 460 to 594 mph | for long-haul travels |
| Helicopters | up to 28 passengers | about 250 – 600 miles | 150 to 175 mph | for passenger and cargo transportation |
What are the advantages of flying on a Scarborough private jet?
Renting a private jet has some undeniable advantages over commercial flights. Our extensive range of the best types of private jets can provide you with the exact solution to suit your needs. Arrangements are also available for private jet charter Scarborough to provide you with the option of a hotel transfer, private onboard meals, or other transportation options. Our specialist is available to you 24/7 for all your needs.
Popular destinations near Scarborough by private jet
Port of Spain – is the capital and bustling business center, famous for its tourist attractions and colonial-style architecture.
Little Tobago Island – is one of the most important seabird sanctuaries in the Caribbean.
Pigeon Point – has everything you need for a perfect day in the sun, this sandy beach is a must-visit.
Our clients travel on efficient and comfortable private jets. If you haven't found the answers to all your questions, you can contact our experienced and reliable team at any time or visit our air charter FAQ page.