Monarch Air Group provides private air charter in Sao Paulo, Brazil. Our clients benefit from top-notch service, unrelenting dedication to safety, wide selection of aircraft, and years of experience in chartering private jets. To obtain a free quote, please use our online quoting tool provided below, or call toll-free 1-877-281-3051.
Charter a private jet in Sao Paulo, Brazil
Private Jet Charter to and from Sao Paulo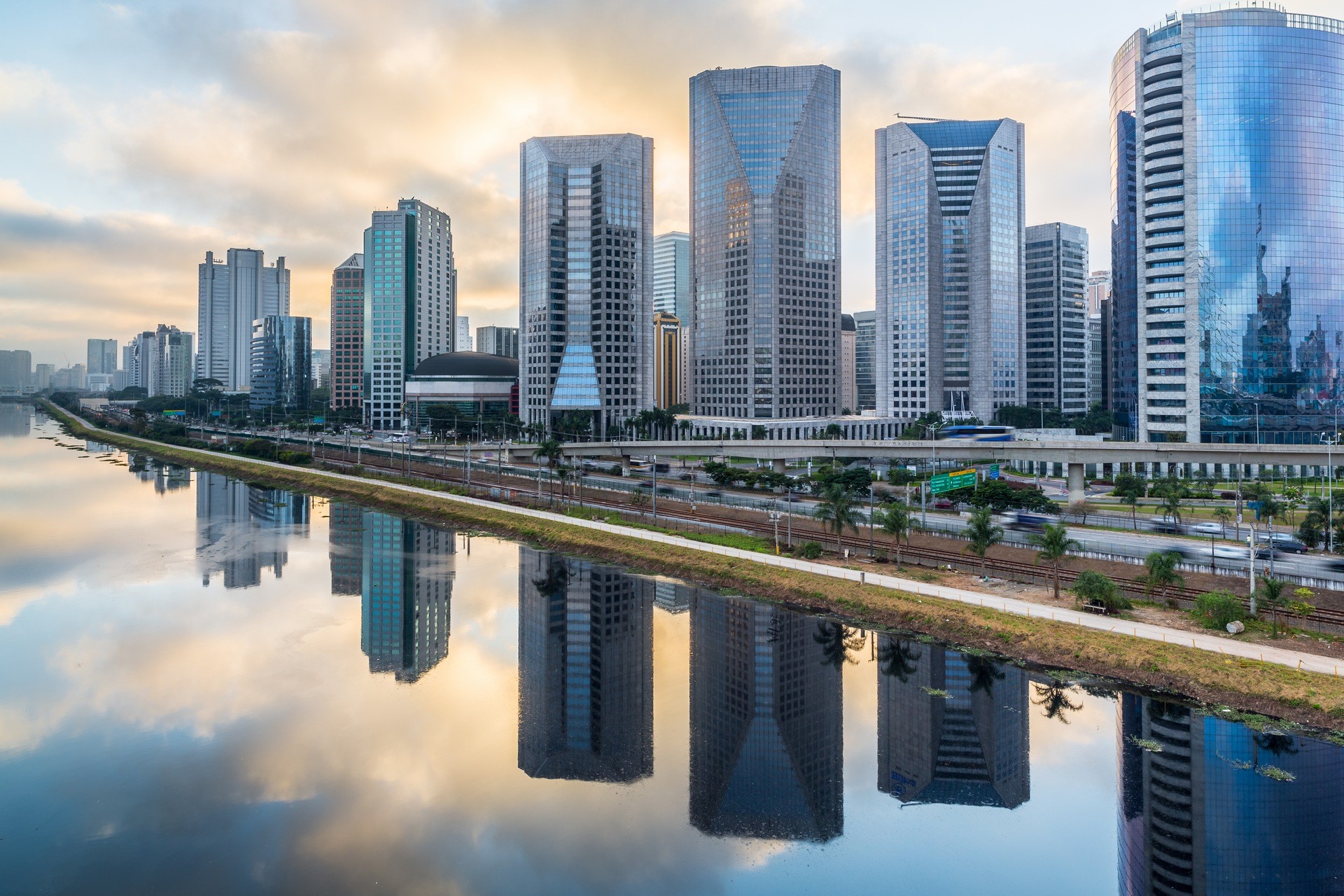 Monarch Air Group provides private jet charter flights in and out of Sao Paulo, Brazil.
São Paulo is the capital of the southern Brazilian state of Sao Paulo, located on the Atlantic coast. It is the largest metropolis in South America and the third largest in the world, with a population of more than ten million. Whether you're looking for a cultural experience, an outdoor adventure, or simply a great place to relax, Sao Paulo private jet charter has something for you.
Sao Paulo is the most famous location in South America, attracting tourists and business travelers worldwide. In addition, Sao Paulo is an ultramodern metropolis with several skyscrapers, lively nightlife, excellent museums, outstanding cuisine, great annual festivals, ever-changing exhibitions, and beautiful beaches. So renting a private jet to Sao Paulo will be a great choice to get a new touristic experience.
Once you've chartered a private jet to Sao Paulo, be sure to stroll through the colorful streets of Vila Madalena and explore the art galleries, shops, and cafes. Also, spend an afternoon in the Bixiga neighborhood to experience the vibrant Afro-Brazilian culture. Or spend a day in Liberdade to explore the Japanese influence in the city.
See the 1905-founded, three-story Pinacoteca do Estado de So Paulo art museum when booking a private jet to Sao Paulo. More than 6,000 works are on show. Most are works by Brazilian authors from various periods (paintings, photographs, sculptures, ceramics, carpets). According to the majority of tourists, the architecture of the building itself, with its translucent roof, merits greater consideration than the exhibition.
Relax at one of the beautiful parks with a private jet to Sao Paulo. The expansive Jardn da Luz Park is located close to the City Hall. The park was formerly a botanical garden that opened in 1798. The park contains rare tree species and exquisite sculptures. In addition, don't miss a visit to the iconic Ibirapuera Park. This sprawling urban park is the perfect place to spend an afternoon. Take a leisurely stroll along the trails, admire the lush greenery, or relax with a picnic lunch. If you're feeling adventurous, try rollerblading or rock climbing along the park's walls.
Congonhas Airport (CGH) – located within the city of Sao Paulo, this airport is one of the busiest in Brazil and has a dedicated terminal for private jets. Guarulhos International Airport (GRU) – located about 15 miles from Sao Paulo, this airport is the largest in Brazil and has a separate terminal for private jets. Viracopos International Airport (VCP) – located about 62 miles from Sao Paulo, this airport is a popular option for private jet travelers due to its convenient location and modern facilities. Campo de Marte Airport (SBMT) – located within the city of Sao Paulo, this airport is mainly used for general aviation and has a dedicated terminal for private jets.
Sao Paulo Private Jet Rental Cost
Depending on aircraft size and type, trip duration, and other factors, the price of renting a private jet to go to Sao Paulo might vary significantly.
For example, the cost of renting a heavy jet, such as a Challenger 604, from Los Angeles to Sao Paulo for a one-way trip can start from around $148,240. For an ultra-long-range jet, such as a Gulfstream G-650 cost can range from $172,270 for a one-way trip.
Sao Paulo Private Jet Airports
CGH, SBSP, Congonhas-São Paulo Airport
GRU, SBGR, São Paulo-Guarulhos International Airport
FAQs: Private Jet Flight to Sao Paulo
Why Choose a Private Jet to Sao Paulo with Monarch Air Group?
The customized Sao Paulo private jet rentals provided by Monarch Air Group prioritize your safety, comfort, and security. With discretion and time-saving amenities, our elegant flights are tailored to your specific needs.
How Much Does it Cost to Charter a Private Jet to Sao Paulo?
The price of renting a private jet to Sao Paulo depends on a number of variables, such as the kind of aircraft, flight route, and location. Each flight hour might cost between $2,000 and $17,000 per hour.
What Types of the Private Jets Can Use for Sao Paulo?
The optimal private aircraft is selected by Monarch Air Group depending on the number of passengers, flight duration, and desired on-board amenities. Please submit as much information as possible regarding your Sao Paulo charter flight so we can supply you with the best aircraft and service.
What are the Benefits of Flying a Sao Paulo Private Jet?
Sao Paulo private jet charters offer various advantages over regular trips. Our reputable private jet rental firm offers speedy, flexible, and cost-effective travel solutions based on your unique needs, budget, and schedule.
Is it Possible to Travel with Pets to Sao Paulo on a Private Jet?
You may fly privately to Sao Paulo with your pet, but only after getting in touch with us and studying the city's rules on bringing in animals. To ensure your pet's safety and comfort throughout the flight, you might need to book a larger aircraft, depending on their size.
Popular Destinations near Sao Paulo by Private Jet
Rio de Janeiro is renowned for its famous beaches, exciting nightlife, and historical sites like Christ the Redeemer and Sugarloaf Mountain.
Santa Catarina's Florianopolis is an island city renowned for its breathtaking beaches, unspoiled landscape, and exciting nightlife.
Angra dos Reis is a coastal city known for its clean waters, isolated beaches, and opulent resorts. It is situated halfway between Sao Paulo and Rio de Janeiro.
Iguacu Falls, one of the biggest waterfalls in the world and a UNESCO World Heritage site, are located in the city of Foz do Iguacu.
Our clients fly in luxurious, modern private aircraft. If you need assistance locating the answers to your inquiries on our page of frequently asked questions regarding air charter, don't hesitate to get in contact with our helpful and experienced team at any time.