Monarch Air Group provides private air charter in Sanford, Maine. Our clients benefit from top-notch service, unrelenting dedication to safety, wide selection of aircraft, and years of experience in chartering private jets. To obtain a free quote, please use our online quoting tool provided below, or call toll-free 1-877-281-3051
Charter a private jet in Sanford, ME:
Book a Private Jet Charter to Sanford, Maine, United States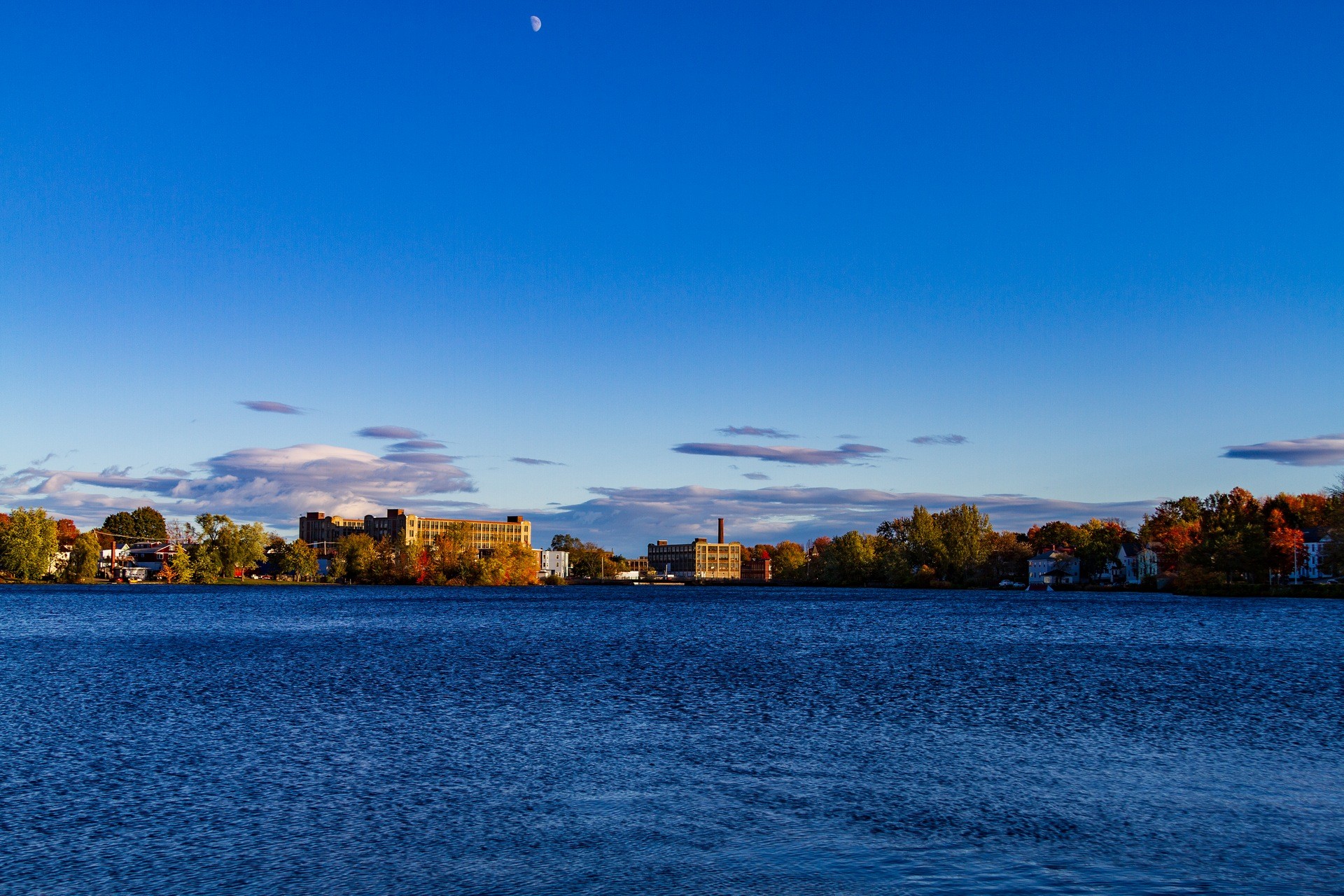 Monarch Air Group offers plenty of private jet charter options to and from Sanford, Maine, United States.
Sanford is located in York County, Maine, USA. Nestled on the Mousam River, the town has many lakes in a wooded area that attracts vacationers. Among travelers on private jets to Sanford, it is known for its historic buildings and picturesque neighborhoods. It is also part of the Portland metropolitan area and is a great place to do business.
One of the best ways to enjoy the city with a private jet charter Sanford is to stroll on several walking trails through historic and wooded areas. One leads through the village of Springvale with factories and mansions, another along the Mousam River or through wooded areas. Also, walking through downtown Sanford with its mill buildings, stately homes, and public buildings, you will not be disappointed.
Sanford has plenty of recreational opportunities. Historic Goodall Park serves up a baseball game between players from universities and colleges. If you charter a private jet to Sanford in the fall, check out the annual international film festival held under the auspices of the community.
The nearest major airports to Sanford are Sanford Seacoast Regional Airport, four miles southeast of the city center. Also, Portland International Jetport is 31 miles from the city center, and Portsmouth International Airport at Pease is 38 miles from the city. Each airport is excellent for handling charter jets to and from Sanford.
Cost to charter a private jet to or from Sanford
The cost of a private jet to Sanford will vary depending on the size of the private jet, duration, flight time, and other factors. Here are some price options for private jets to or from Sanford.
To/From Location
San Francisco
Vegas
Boston
Aircraft Type
Midsize Jet
Light Jet
Midsize Jet
Estimated Price
(One-Way)
$52,000 – $65,500
$14,500 – $20,000
$51,500 – $64,500
Flight Duration
6hr 45min
2hr 15min
6hr 10min
Sanford, ME Private Jet Airports within 70 miles
BBF, Burlington, Burlington
BVY, Beverly Municiple Airport, Beverly
CON, Concord, Concord
FRY, Fryeburg, Fryeburg
ISS, Wiscasset, Wiscasset
LCI, Municipal, Laconia
LEW, Auburn, Lewiston
LWM, Lawrence, Lawrence
NHZ, NAS, Brunswick
PWM, Intl Jetport, Portland
SFM, Sanford, Sanford
WBN, Cummings Park, Woburn
FAQs: Private Jet Flights to Sanford
Why choose a private jet to Sanford with Monarch Air Group?
Monarch Air Group, on demand, offers private jet services on domestic routes or abroad. When you choose a private jet charter Sanford, ME, you can be assured of departures on your schedule, service in private terminals, and access to a wide range of private aviation services. Our charter experts know precisely what to offer the client to ensure a unique private jet rental Sanford experience.
How much does it cost to book a Sanford private jet charter?
The cost of a Sanford jet charter depends on the type of aircraft and the time it is used. Sanford charter jet prices range from $2,000 – $11,000 per billable flight hour. Mid-sized or super mid-sized jets cost between $3,200 and $6,000 per flight hour, while light jets vary around $2,600 to $3,100, and turboprop aircraft start at $2,200 per billable flight hour.
What types of private jets can use for Sanford charter flights?
Monarch Air Group, on request, suggests a wide range of safe and best Sanford jets available for charter. You can book the Sanford air charter service any day of the week by contacting us at your convenience. Our private aviation experts are here to help you find the perfect private jet charter for your next journey.
What are the benefits of flying a Sanford private jet?
We provide our clients with a luxurious private jet charters Sanford experience from start to finish. Discover a personalized ride on a comfortable, modern business aircraft in a relaxed atmosphere. By deciding to charter a private jet to Sanford, you will save a significant amount of time and cover vast distances in a matter of hours in comfort.
Popular destinations near Sanford by private jet
Portland is the state's cultural center, with popular attractions, art, history, and food.
Bar Harbor – is a charming little town that offers a rustic retreat atmosphere and a picturesque waterfront.
Camden – is overlooking Penobscot Bay for the best lighthouses and lobster habitat.
Rockland – is 80 miles northeast of Portland and features compact streets with traditional buildings, lighthouses, and boats bobbing in the harbor.
York – many ice cream parlors, stores, an amusement park, and miniature golf are in abundance here.
Our clients travel on efficient and comfortable private jets. If you have yet to find the answers to all your questions here, you can contact our experienced and reliable team at any time or visit our air charter FAQ page.