Monarch Air Group provides private air charter in San Gabriel, California. Our clients benefit from top-notch service, unrelenting dedication to safety, wide selection of aircraft, and years of experience in chartering private jets. To obtain a free quote, please use our online quoting tool provided below, or call toll-free 1-877-281-3051.
Charter a private jet in San Gabriel, CA:
Private Jet Charter to and from San Gabriel, California, United States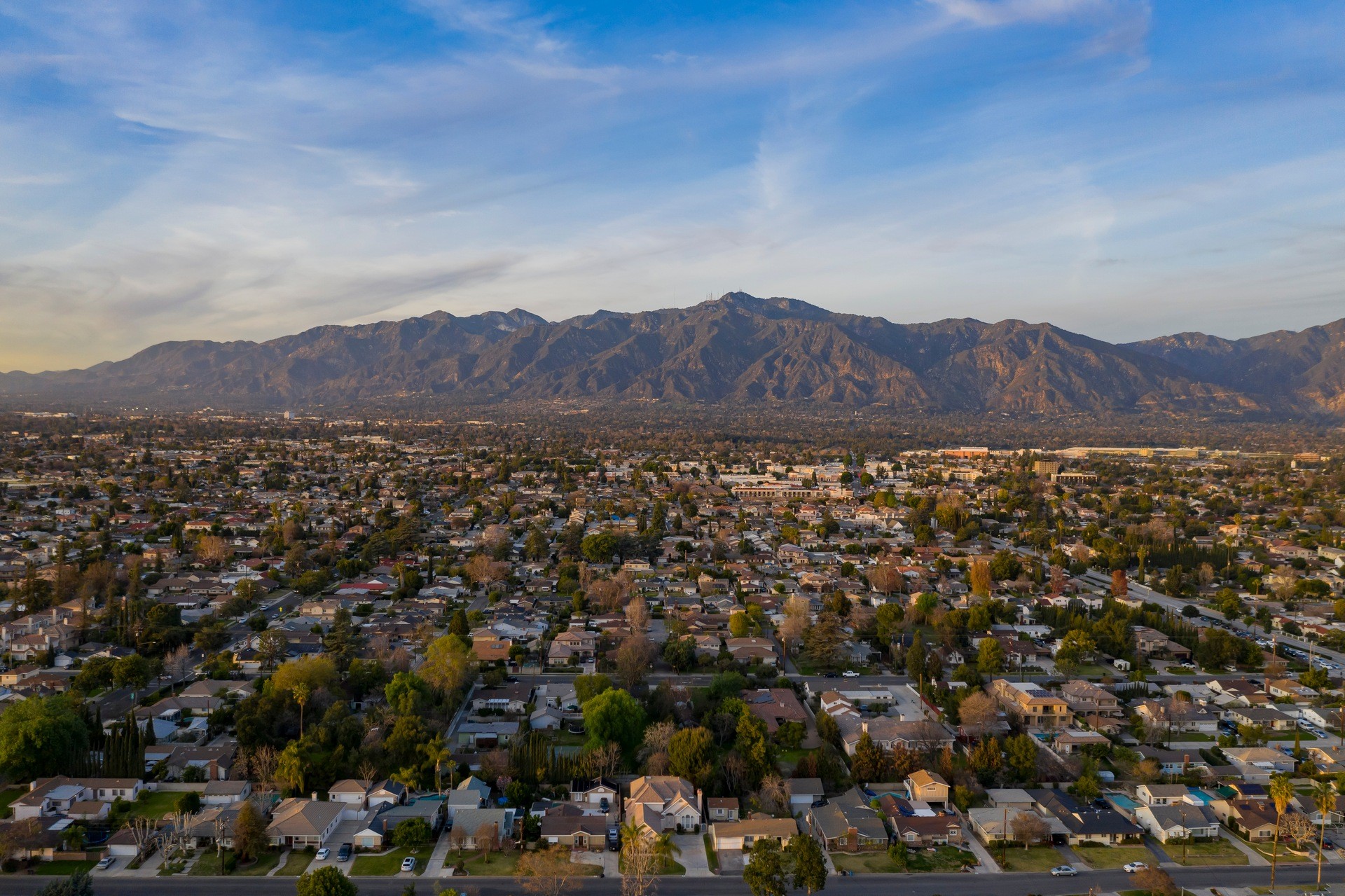 Monarch Air Group offers a wide variety of private jet charter options to and from San Gabriel, California, United States.
San Gabriel, a growing city in Los Angeles County with a population of about 40,000, is located 11 miles east of the Los Angeles Civic Center. The city has a robust economy, a friendly climate, a rich cultural heritage, and excellent business opportunities. San Gabriel private jet charter is a perfect destination for travelers looking for a unique and exciting experience.
Once you've chartered a private jet to San Gabriel visit its famous historical landmark San Gabriel Mission. Established in 1771, this mission is one of the oldest in California and has a fascinating history. Visitors can tour the mission to learn about its history and see its stunning architecture. The mission also has a museum that houses a collection of artifacts and exhibits related to the mission's history.
The Angeles National Forest is a vast wilderness area that offers several hiking trails for visitors to explore when renting a private jet to San Gabriel. The forest is home to several wildlife species, including black bears, mountain lions, and coyotes. You can hike to waterfalls, scenic overlooks, and other natural landmarks. In addition, spend your time in Vincent Lugo Park, a beautiful park that is perfect for a picnic or a game of frisbee. This park has a playground, a basketball court, a baseball field, and a walking path.
If you're looking for a unique shopping experience, look no further than San Gabriel Square once you've chartered a private jet to San Gabriel. This Asian-themed mall is home to various shops and restaurants, from traditional Chinese bakeries to Korean BBQ spots. You can spend hours exploring the different stores and trying out new foods.
San Gabriel is located 26 miles from Long Beach Airport, 26 miles from Bob Hope Airport, 31 miles from Los Angeles International Airport, and 32 miles from LA/Ontario International Airport. These are the closest major airports to San Gabriel.
San Gabriel Private Jet Rental Cost
San Gabriel private jet rental ranges from $2,000 to $17,000 per billable flight hour. Turboprop jets cost from $1,800 to $2,400 per hour, light jets cost from $2,400 to $3,900, mid-size or super-midsize jets cost from $4,200 to $8,100 per flight hour, while heavy and ultra-long range jets per flight hour cost from $7,200 to $17,800.
Airports for Private Jet near San Gabriel
EMT, KEMT, El Monte Airport
JGX, Glendale
CPM, KCPM, Compton/Woodley Airport
FUL, KFUL, Fullerton Municipal Airport
HHR, KHHR, Hawthorne Municipal Airport
BUR, KBUR, Bob Hope Airport
LGB, KLGB, Long Beach Airport
LAX, KLAX, Los Angeles International Airport
ONT, KONT, LA/Ontario International Airport
SNA, KSNA, John Wayne Airport
FAQ: Private Jet Flights to Batumi, Georgia
Why choose a charter jet to Batumi with Monarch Air Group?
Your comfort and pleasure come first when you choose Monarch Air Group to plan your individualized journey to San Gabriel. Your trip will be more enjoyable thanks to the upgraded amenities on board our private aircraft. We intend to make your journey pleasant, unforgettable, and unique.
What Types of the Private Jets Can Use for San Gabriel?
When picking a private jet for a trip to San Gabriel, The Monarch Air Group takes several crucial factors into account. Included are the number of passengers, the price, the required range, and the route. Our top priorities while providing charter services are your comfort, safety, and enjoyment of the journey.
What Are the Benefits of Flying San Gabriel Private Jet?
Renting a private jet has many benefits. When you book a private plane to travel to San Gabriel, you can choose the passengers you want to go with and the destinations you want to see. We might offer you a luxurious private aircraft depending on how many guests will be present and how many departure seats are available. Our travel specialist is available around-the-clock every day of the week to assist you with your travel requirements.
Can I Bring My Pet on a Private Jet to San Gabriel?
Since Monarch Air Group values and respects all animals, we are happy to provide pet-friendly flights to San Gabriel. But it's vital to be aware of each flight's unique requirements and limitations. We've got your fluffy passengers' security and convenience covered.
Popular Destinations near San Gabriel by Private Jet
Located just 20 miles west of San Gabriel, Los Angeles is a bustling city with endless possibilities. From the beaches of Santa Monica to the iconic Hollywood sign, there is something for everyone in LA. Some popular spots include the Getty Center, the Griffith Observatory, and Universal Studios Hollywood.
If you're looking for something closer to home, then Santa Anita Park is just a short drive from San Gabriel. Known for its horse racing and beautiful grounds, Santa Anita Park is a fun destination for adults and children. They offer tours of the stables and the chance to see the horses up close.
For nature lovers, the Angeles National Forest is a must-visit destination near San Gabriel. Located just north of the city, the forest offers miles of hiking trails, campgrounds, and scenic drives. Visitors can also enjoy fishing, picnicking, and horseback riding in the forest.
Modern technology is installed in our private aircraft to ensure your trip's efficiency and safety. Since your satisfaction is our priority, we always provide exceptional customer service and all the information you need for a memorable vacation. Check out our "Frequently Asked Questions" area or contact us for additional information.