Monarch Air Group provides private air charter in Rochester Hills, Michigan. Our clients benefit from top-notch service, unrelenting dedication to safety, wide selection of aircraft, and years of experience in chartering private jets. To obtain a free quote, please use our online quoting tool provided below, or call toll-free 1-877-281-3051.
Charter a private jet in Rochester Hills, MI:
About Rochester Hills, Michigan, United States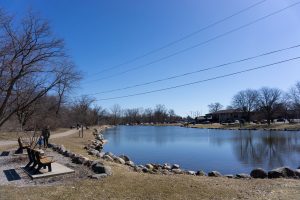 Monarch Air Group offers plenty of private jet charter options to and from Rochester Hills, Michigan, United States.
Located in the east central portion of Oakland County, the city of Rochester Hills has a population of almost 70,000 people and is home to a variety of businesses, including manufacturing, electronic research, computer technology, structural engineering, and many others. The city is proud of its well-educated residents, unique park system, diverse recreational facilities, and extremely high quality of life.
There are tons of places to explore in Rochester Hills, such as the Wabash Park, Avondale Park, Village of Rochester Hills, Meadow Brook Theatre, Eugene S. Nowicki Park, Earl E. Borden Park, Paint Creek Trail, Meadow Brook Hall, Museum Grounds, Van Hoosen Farm, 1850 Red House, and a number of other attractions.
The closest major airports are Windsor International Airport located 40 miles from the city center, Bishop International Airport and Detroit Metropolitan Wayne County Airport both situated 46 miles from Rochester Hills, and Sarnia Chris Hadfield Airport located 60 miles from the city.
Rochester Hills, MI Airports within 70 miles
1. DEO, Hyatt Regency H/P, Dearborn, United States.
2. DET, Detroit City, Detroit, United States.
3. DTR, Decatur Island, Decatur Island, United States.
4. FNT, Bishop International Airport, Flint, United States.
5. PHN, St Clair County Intl, Port Huron, United States.
6. PTK, Pontiac, Pontiac, United States.
7. TEW, Mason Jewett Field, Mason, United States.
8. XCM, Chatham, Chatham, Canada.
9. YQG, Windsor, Windsor, Canada.
10. YZR, Sarnia, Sarnia, Canada.
Hotels in Rochester Hills, MI
1. Royal Park Hotel, 600 East University Drive, Rochester.
2. Holiday Inn Express & Suites Rochester Hills – Detroit Area, 3544 Marketplace Circle, Rochester Hills.
3. PetSmart, 1116 Rochester Road South, Rochester Hills.
4. PetSmart, 2724 South Adams Road, Rochester Hills.
5. Alibi of Troy, 6700 Rochester Road, Troy.
6. The ConCorde Inn, 1919 Star-Batt Drive, Rochester Hills.
7. Spartan Motel, 1100 North Main Street, Rochester.
8. Red Roof Inn Detroit-Auburn Hills/Rochester Hills, 2580 Crooks Road, Rochester Hills.
9. Pine Trace Golf Club, 3600 Pine Trace Boulevard, Rochester Hills.