Monarch Air Group provides private air charter in Reykjavik. Our clients benefit from top-notch service, unrelenting dedication to safety, wide selection of aircraft, and years of experience in chartering private jets. To obtain a free quote, please use our online quoting tool provided below, or call toll-free 1-877-281-3051.
Charter a private jet in Reykjavik:
About Reykjavik, Iceland
Monarch Air Group offers a great variety of private jet charter options to and from Reykjavik, Iceland.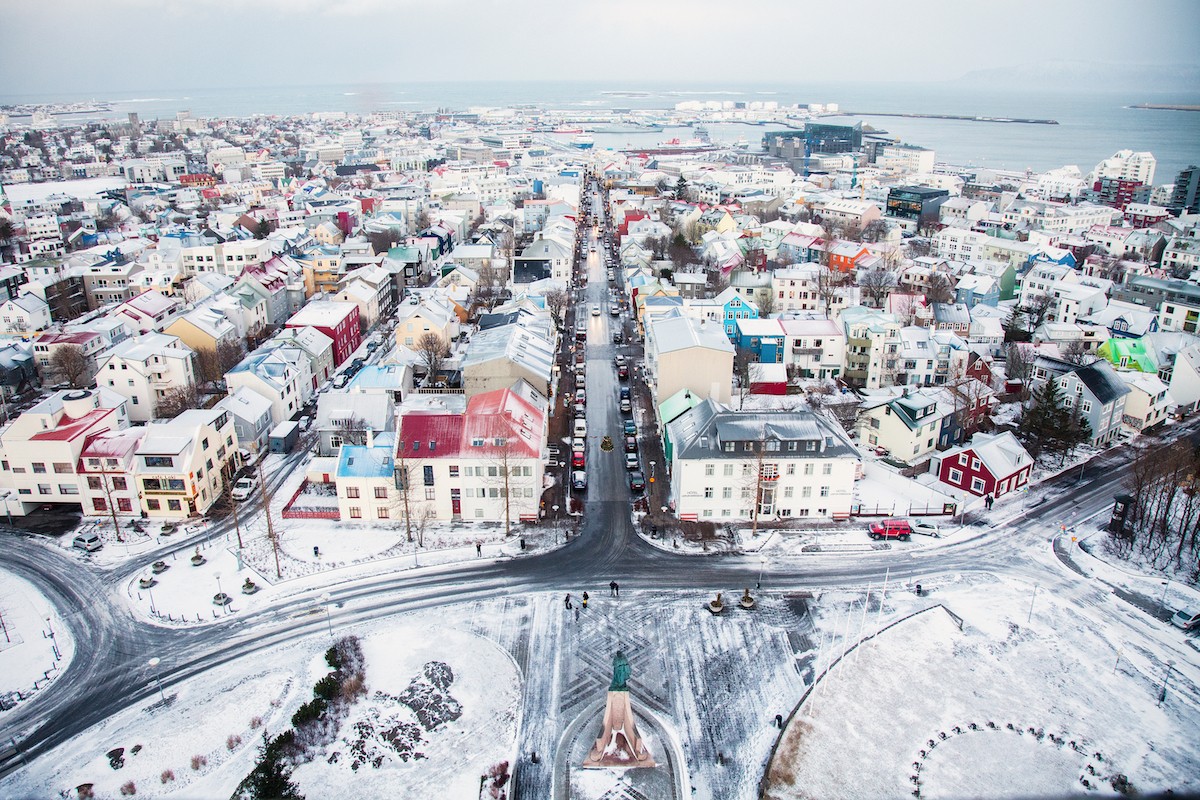 Reykjavik is the capital of Iceland and the largest city in the country. Located on the southern shore of Faxa Bay in southwestern Iceland, it is the world's northernmost capital of a sovereign state that also makes it a popular tourist destination. It is a major center of economy, commerce, population, culture and government in Iceland.
The country's main cultural center, Reykjavik has a huge number of historical landmarks and other tourist attractions including a building with a number of essential exhibits named the 'Culture House,' a geothermal spa in the nearby area called Blue Lagoon, a red volcanic craters cluster named the Rauðhólar, Hallgrimskirkja, the biggest forest and nature reserve in the area called Heiðmörk and the pond named Tjörnin.
Located 3 km from the downtown, Reykjavik Domestic Airport is the nearest major airport to Reykjavik that serves both domestic and international flights.
Reykjavik Airports within 70 miles
1. KEF, Keflavik International, Reykjavik, Iceland
2. RKV, Keflavik, Reykjavik, Iceland
3. VEY, Vestmannaeyjar, Vestmannaeyjar, Iceland
Hotels in Reykjavik
1. Hilton Reykjavik Nordica, Suðurlandsbraut 2, Reykjavík
2. Grand Hótel Reykjavík, Sigtún 38, Reykjavík
3. Hótel Ísland, Armula 9, Reykjavík
4. Reykjavik Lights by Keahotels, Suðurlandsbraut 16, Suðurlandsbraut, Reykjavík
5. Hotel Kriunes, Kríunes 12, Kópavogur, Kríunes 12, Kópavogur
6. 22 Hill Hotel, Brautarholt 22, Reykjavík
7. Hotel Orkin, Brautarholt, Reykjavík
8. Hotel Smari, Hlíðasmári 13, Kópavogur
9. Hótel Klettur, Mjölnisholt, Reykjavík
10. Hotel Bjork, Brautarholt, Reykjavík
11. Storm Hótel, 4 105, Þórunnartún, Reykjavík
12. Phoenix Hotel Reykjavik, Laugavegur 140-105 Reykjavik IS-105