Monarch Air Group provides private air charter in Reykjavik. Our clients benefit from top-notch service, unrelenting dedication to safety, wide selection of aircraft, and years of experience in chartering private jets. To obtain a free quote, please use our online quoting tool provided below, or call toll-free 1-877-281-3051.
Charter a private jet in Reykjavik:
Book a Private Jet Charter to Reykjavik, Iceland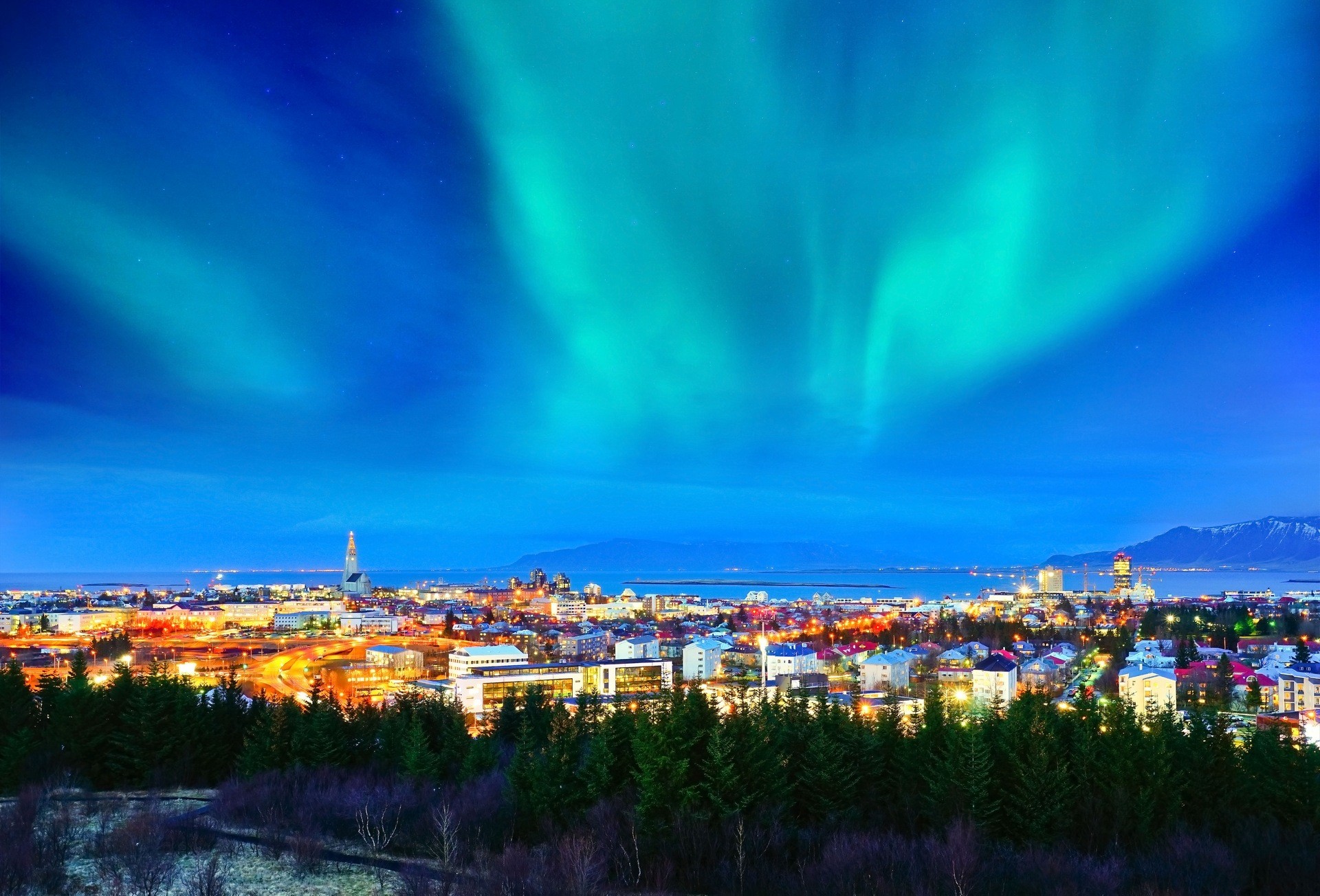 Monarch Air Group offers a great variety of private jet charter options to and from Reykjavik, Iceland.
Reykjavik is the northernmost capital in the world, a city of delightful icy landscapes and hot springs. With a private jet, you will go to the city of the brave Vikings hidden in a bay between the mountains and beckons with its beauty and clean air. Reykjavik is a famous tourist city, a significant center of Iceland's economy, trade, culture, population, and government.
You can easily see many sights with a private charter flight to Reykjavik. In addition, there are many historical monuments and exhibits in the "House of Culture."
For lovers of thermal waters, there is a geothermal resort in the neighboring area – "Blue Lagoon." Here you can relax and soak in the scalding water.
Reykjavik is divided into three districts – central, eastern and western. In the heart of Reykjavik, the incredible Lake Tjörnin is located in the city's central area. Here you will find the city hall and luxurious houses of residents. The eastern district is a paradise for business people. It is the commercial and business section of the city. Chartering a private jet to Reykjavik, you can visit all areas and places of interest.
Renting a private jet to Reykjavik has its advantages. On the road, you can plan your itinerary around Reykjavik. Perhaps start the journey from the Church of Hallgrimskirkja, through the old house of Hövdi, to the cruise port of Reykjavik.
The nearest airport to the city is Keflavik (RKV). It's suitable for chartering a private jet to Reykjavik. The airport can serve both local and international flights. It is located just 0.97 km from the city center of Reykjavik.
Cost to charter a private jet to or from Reykjavik
The cost of a private jet to Reykjavik will vary depending on the size of the private jet, duration, flight time, and other factors. Here are some price options for private jets to or from Reykjavik.
To/From Location
London
Paris
New York
Aircraft Type
Very Light Jet
Light Jet
Midsize Jet
Estimated Price
(One-Way)
$21,500 – $29,000
$31,500 – $39,000
$51,000 – $64,000
Flight Duration
3hr 30min
4hr 00min
5hr 30min
Reykjavik Priate Jet Airports within 70 miles
KEF, Keflavik International, Reykjavik, Iceland
RKV, Keflavik, Reykjavik, Iceland
VEY, Vestmannaeyjar, Vestmannaeyjar, Iceland
FAQs: Private Jet Flights to Reykjavik
Why choose a private jet to Reykjavik with Monarch Air Group?
Private jets are chosen by people for whom time savings, personal boundaries, and comfort are a priority. The Monarch Air Group team will help you select your private jet.
How much does it cost to book a private jet charter to Reykjavik?
Charter flights price can range from $1,800 to $17,800 per hour. Rates for specific aircraft in each class may vary: turboprop $1,800 – $2,600, light jet $2,400 – $3,900, midsize jet $4,200 – $6,400, super midsize jet $4,900– $8,100, heavy jet: $7,200– $17,800. Contact our team and we will help you calculate the cost based on the details of your trip.
What types of private jets can use for Reykjavik charter flights?
Icelandic airports accept different types of private aircraft. To choose a private jet, please get in touch with us, and we will select the best option for you based on your trip details.
What are the benefits of flying on a private jet charter to Reykjavik?
We are meticulous about our work. Our priority is speed, luxury, safety, and comfort. With Reykjavik private jet charters, you can enjoy your flight's benefits. We take the issue seriously to meet your needs in full.
Popular destinations near Reykjavik by private jet
Kópavogur just 6 miles from Reykjavik, you can go to the Gerdarsafn Art Gallery, named after the artist Gerdur Helgadouttir.
Hafnarfjörður, you can visit the Viking Village just 5 miles from Reykjavik.
Reykjanesbær for sports lovers. 30 miles from Reykjavik is a large sports club – Keflavík.
If you still have questions, please contact our experienced team at any convenient time.