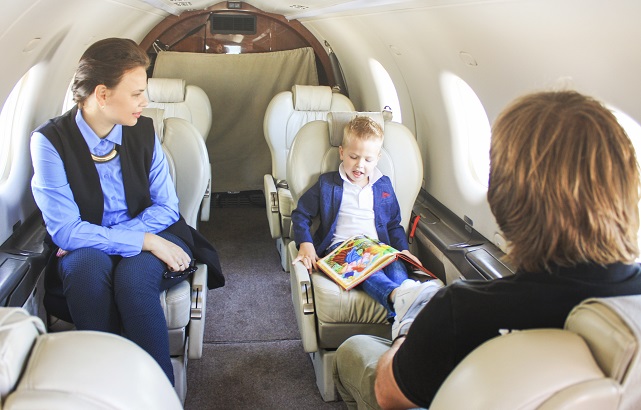 During peak holiday seasons, and long weekends such as Father's Day or Memorial Day, international airports are busy and cause stress which can be avoided by booking a private jet. Besides the potential for delays and just the sheer number of people trying to travel, you certainly do want to choose this time of the year to book our services.
Charter a private jet this Father's Day weekend
If you don't charter as frequently, or you have never done so, you may want to weigh the costs of having a flexible schedule and time saved by flying private against the possibility of delays, stress and just too many people. Below are some of the main reasons you might want to choose to charter a private jet this Father's Day weekend:
1. Save Time
Time is precious and saving time is the overriding benefit of why people choose to fly private. During peak holidays, your journey will inevitably be longer due to the increased number of people at security lines, fully-booked flights and the volume of passengers.
Add the part that most families will be traveling during Father's Day, means the lines will be even longer due to stroller's being folded and babies crying on the flight. Flying private, is the best option to avoid all of that and to have a seamless experience of just coming up to your place, settling in and being in the air within minutes.
2. No Long Layovers
Because private jet charters are tailored to your needs, schedule, and requirements, you do not need to wait for flight connections and a simple stop to refuel is only a matter of minutes. Likewise, if you are late or are stuck in traffic to get to the airport, the plane will wait for you and our dedicated concierge team will do everything they can to make last minute changes where needed.
3. Privacy
Private jet chartering provides you with the luxury of privacy that should not be underestimated. This can change your flight from one of stress to one of pleasure and the journey is a good experience as well as the destination.
4. Luxury
Treating your husband or father to the luxury of private jet chartering for Father's Day is a great way to show them how much you appreciate their hard work. Whether you have already booked a commercial flight somewhere, we are able to take last minute requests to change your itinerary and create a memorable trip for both of you and your family.