Monarch Air Group provides private air charter in Qingdao. Our clients benefit from top-notch service, unrelenting dedication to safety, wide selection of aircraft, and years of experience in chartering private jets. To obtain a free quote, please use our online quoting tool provided below, or call toll-free 1-877-281-3051.
Charter a private jet in Qingdao:
About Qingdao, China
Monarch Air Group offers a wide variety of private jet charter options to and from Qingdao, China.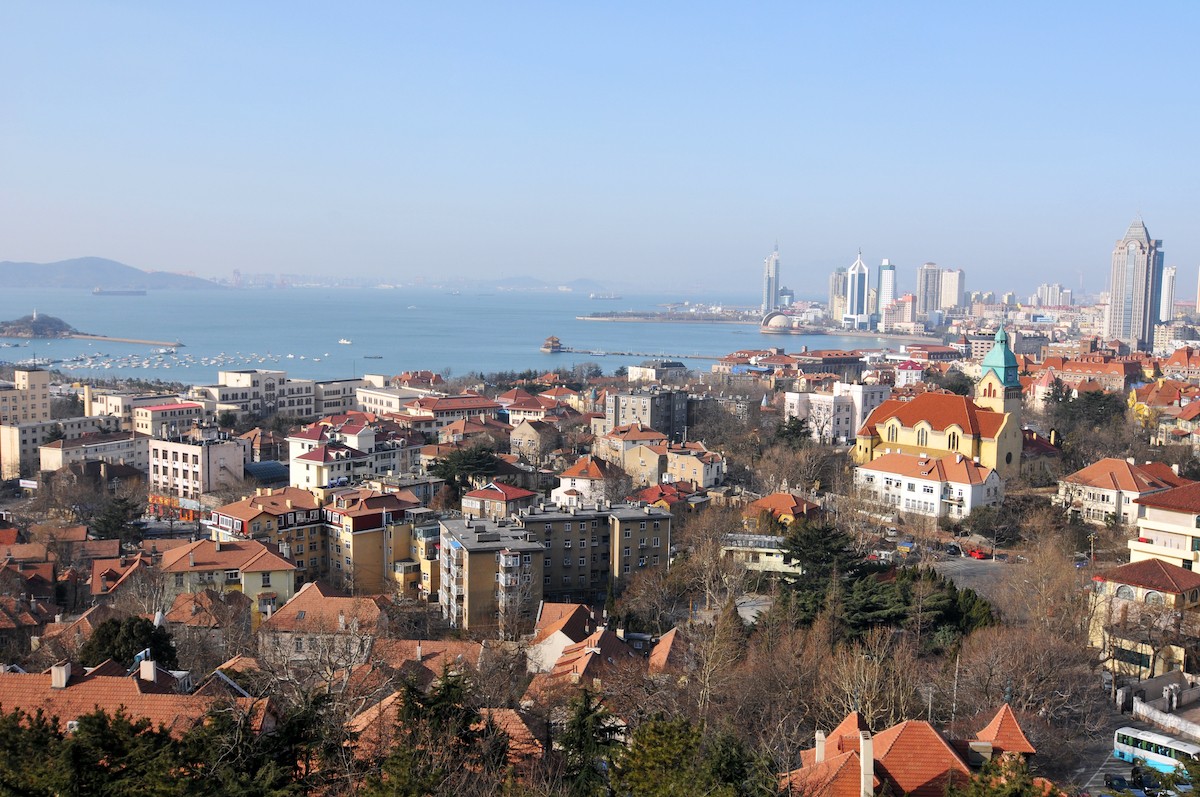 Situated on the east coast of China, Qingdao is the largest city in Shandong Province and a major seaport, industrial center and naval base. It is home to the Tsingtao Brewery, which is the second largest brewery in the country. The city is also home to more than thirty varieties of mineral resources. Its GDP is ranked tenth in the country and first in the province.
Qingdao hosts a large number of festivals, such as Qingdao International Beer Festival, Qingdao International Beach Festival, China Qingdao International Hot Air Balloon Festival, China Qingdao Ocean Festival, Qingdao International Fashion Week, and many others. The major tourist attractions are Zhan Qiao, Lu Xun Park, Tian Hou Temple, Qingdao Hill Fort ruins, Zhanshan Temple, and Sanlihe Garden, among the others.
Qingdao is served by Qingdao Liuting International Airport, which is located 23 km from the city center and provides domestic and international flights.
Qingdao Airports within 70 miles
1. TAO, Qingdao, Qingdao, China
Hotels in Qingdao
1. Holiday Inn Qingdao City Centre, 徐州路1号, 市南区, 青岛市
2. The Westin Qingdao, 8 Xianggang Middle Road, Shinan, Qingdao
3. Crowne Plaza Qingdao, 76 Xianggang Middle Road, Shinan, Qingdao
4. Le Meridien Qingdao, 112 Yanji Road, Shibei, Qingdao
5. Copthorne Hotel Qingdao, 28 Xianggang Middle Road, Shinan, Qingdao
6. Shangri-La Hotel, Qingdao, 9 Xianggang Middle Road, Shinan, Qingdao
7. Hotel Ibis Qingdao Ningxia, 宁夏路150号, Shinan, Qingdao
8. 洲际酒店 青岛海尔洲际酒店, 98 Aomen Road, Shinan, Qingdao
9. Sea View Garden Hotel, 2 Zhanghua Road, Shinan, Qingdao
10. Huiquan Dynasty Hotel, 9 Nanhai Road, Shinan, Qingdao
11. Haiqing Hotel, 11 Donghai Middle Road, Shinan, Qingdao
12. CHINA公社文化艺术酒店, 8 Minjiang 3rd Road, Shinan, Qingdao
13. Grand Regency, 110 Xianggang Middle Road, Shinan, Qingdao
14. Qingdao Farglory Residence, 26 Xianggang Middle Road, Shinan, Qingdao
15. Huanghai Hotel, 75 Yan'an 1st Road, Shinan, Qingdao
16. Sanfod Hotel, 96 Xianggang Middle Road, Shinan, Qingdao