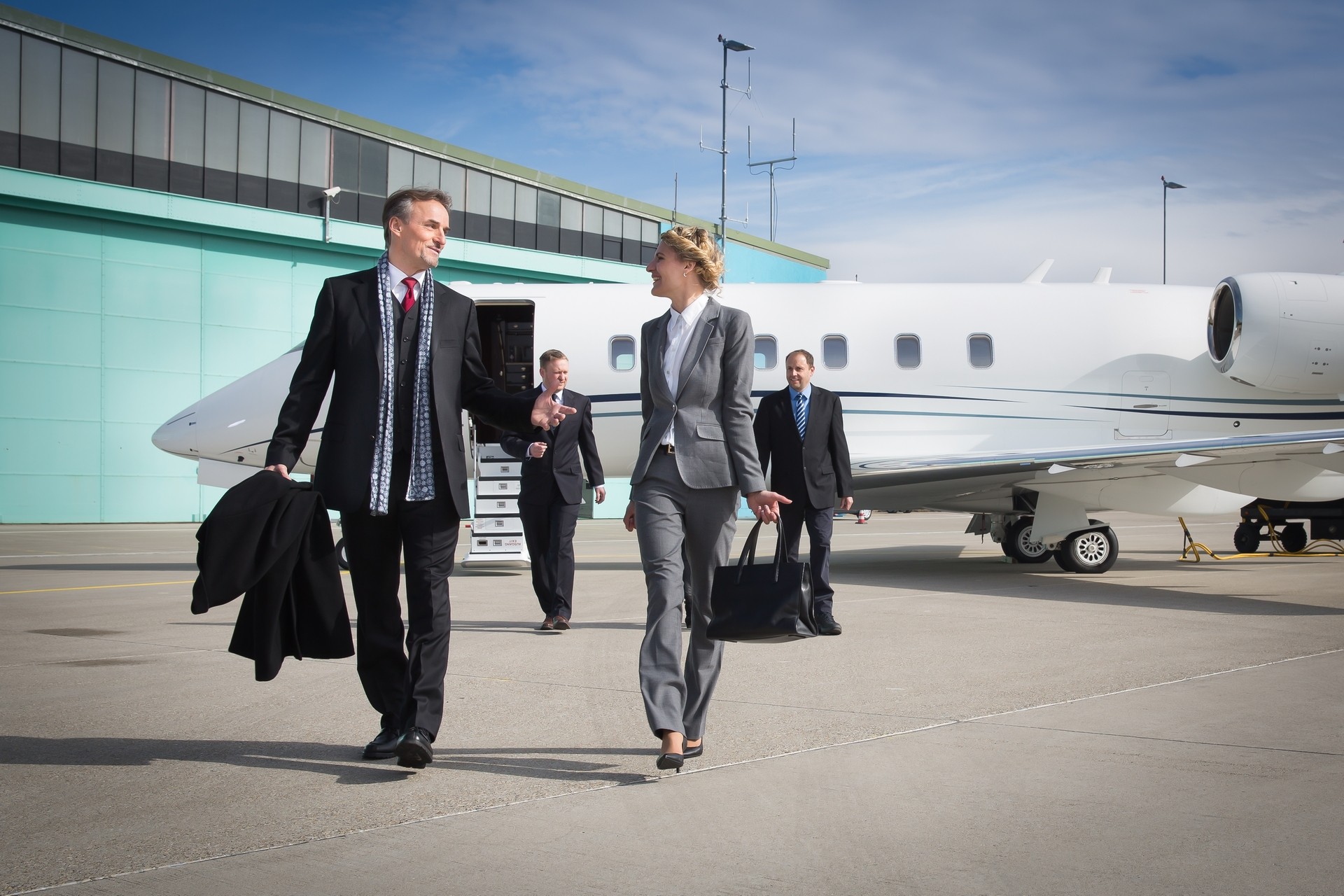 Monarch Air Group has decades of on-demand private air charter experience working with clients, including private citizens and government agencies. Monarch Air Group has around-the-clock access to private jets available for charter to accommodate a wide range of mission profiles, including repatriation flights.
When repatriation flights are a necessity, Monarch Air Group's seasoned charter coordinators have the experience to arrange seamless private charters for individuals, enterprises, governments, non-governmental organizations, and law enforcement personnel. During the worldwide coronavirus pandemic, tens of thousands of Americans were stranded abroad in more than 100 countries. Fortunately, flights back to the U.S. were coordinated by governments, airlines and air charter companies to bring individuals home safely.
Monarch Air Group also works alongside incident management teams whose quick and effective responses are necessary when unexpected incidents occur domestically or abroad. When incidents occur, timing matters. Response professionals often require on-demand access to private air charters to quickly transport specialized personnel and supplies, often to prevent escalation into an emergency—or even an international crisis.
Monarch Air Group provides mission-critical support and supplies to the U.S. government and various NGOs (non-governmental organizations). Through its subsidiaries, Monarch Air Group is an approved supplier of aircraft, on-demand air charters and mission-critical air support to the United Nations, The U.S. Department of Defense, the Canadian Department of Defense and the British Ministry of Defense.
Monarch Air Group can arrange repatriation private charters when circumstances limit or prevent individuals from utilizing any other form of transportation, or when mission-critical personnel, cargo, and supplies need rapid transport. These situations include:
Airport closures or delays. Airport closures or delays can disrupt travel itineraries for extended periods, preventing individuals from traveling home. With access to smaller airports, Monarch Air Group can provide an on-demand private charter to minimize disruption to travel back to the U.S.
Emergency cargo (medical, parts and other supplies). To protect and save lives, emergency cargo is frequently transported by private jet. Monarch Air Group has extensive experience coordinating a variety of emergency cargo flights.
Epidemics or pandemics. During the COVID pandemic, private flights have helped transport individuals safely to the U.S. in aircraft cabins designed with air filtration systems that allow 100% fresh air circulation. Monarch Air Group has the experience and global network to respond quickly to arrange repatriation flights during epidemics or pandemics.
Government. Monarch Air Group works with government officials and law enforcement agencies to provide charter flights in any area of the world quickly and discreetly.
Manmade disasters. Manmade disasters can have a devastating impact on public services, including commercial air travel. With access to smaller airports and a vast network of private jets for charter, Monarch Air Group can arrange timely transportation of individuals from areas affected by manmade disasters.
Medical evacuation. Monarch Air Group can arrange private aircraft with the necessary configuration to quickly transport critically ill patients for treatment.
Natural disasters. Natural disasters can occur without warning, affecting U.S. citizens traveling abroad. Monarch Air Group has access to a global network of private jets to bring citizens back home safely.
Political unrest. When political unrest occurs, organizations may need to move people, assets and equipment out of the affected area fast. Monarch Air Group works with governments, NGOs and enterprises to arrange for air transport of individuals and other cargo in politically unstable situations.
Monarch Air Group's professional charter coordinators are available around-the-clock to arrange on-demand repatriation charter flights for individuals or groups. Charter coordinators can also help your organization plan, prepare for and mitigate delays when crisis plans are activated. Based on your needs, a charter coordinator will outline the most cost-effective, efficient on-demand charter flight for your mission.
Choose Monarch Air Group
Monarch Air Group provides domestic and international private air charters. Our clients benefit from top-notch service, unrelenting dedication to safety, wide selection of aircraft, and years of experience in chartering private jets. To obtain a free quote, please use our online quoting tool provided below, or call toll-free 1-877-281-3051.