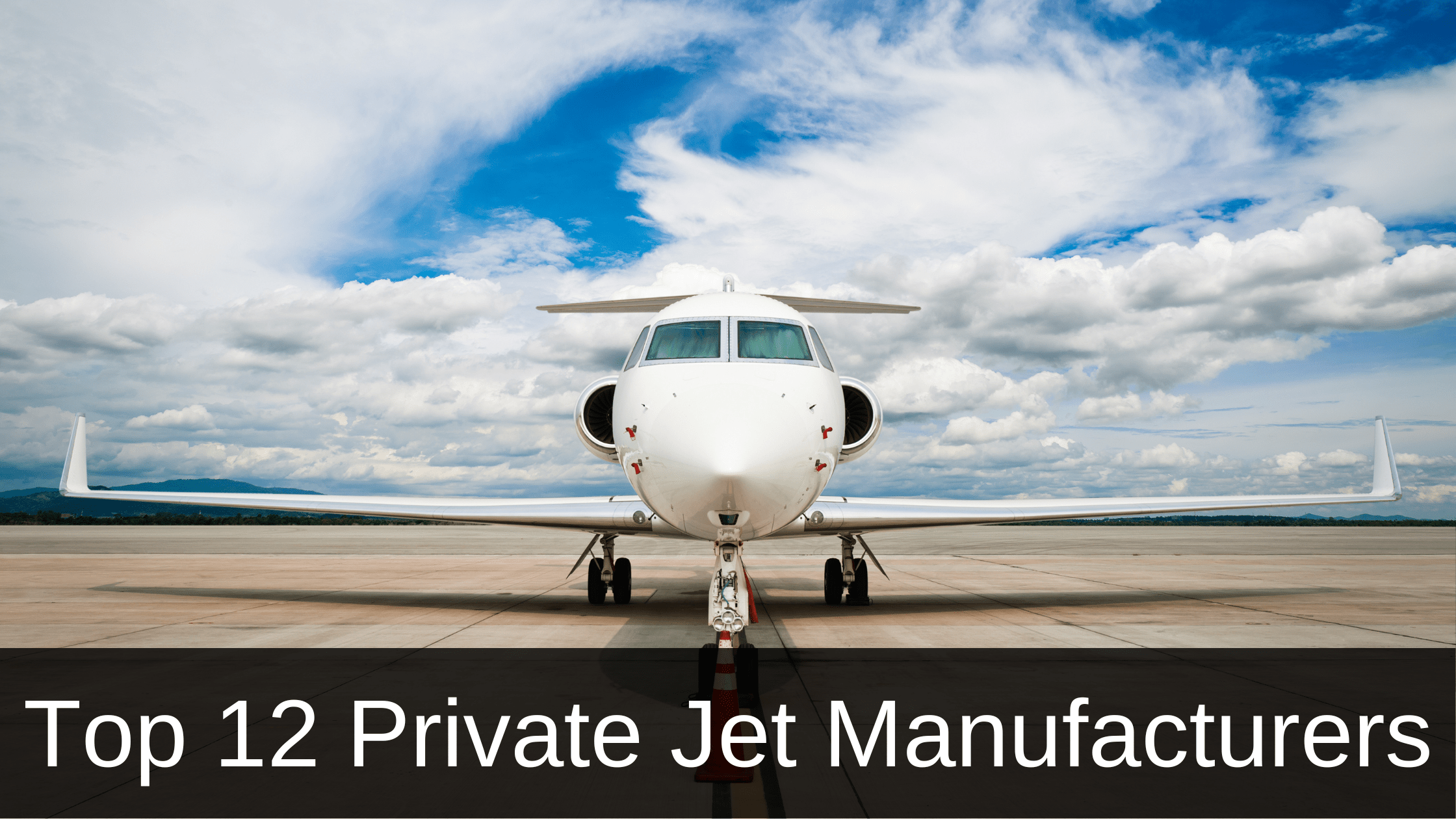 Private aviation clients have a wide selection of private jets of various types and sizes. We can provide V.I.P. jets, airliners, and heavy, light, or turboprop aircraft at competitive prices. Let's take a look at the best private aircraft manufacturers for business aviation.
1. Airbus — Europe
Airbus is a leader in private jet manufacturing due to its customer focus and technological innovation. It was founded on December 18, 1970, and consistently received about half of all orders for commercial airliners. Since 2022, private jet manufacturer Airbus has been delivering six new large jets A.C.J.
2. Bombardier – Canada
Canadian private aircraft manufacturer Bombardier is a world leader in aviation, operating a worldwide fleet of about 5,000 aircraft. The aircraft provide world-class comfort, setting new standards of comfort for passengers. The company is headquartered in Montreal.
3. The Boeing Company — United States
The famous American private plane manufacturer Boeing is based in Chicago and is the world's leading aerospace company. The original launch of Boeing aircraft was based on 737 models, with modifications and luxurious interior design. The company's aircraft is considered the most prominent private aircraft in the world, used by governments and dignitaries.
4. Dassault Aviation – France
Dassault Aviation, founded in 1929 by Marcel Dassault, is a French business jet company. Its main activity is the export of high-end business jets. The production of Falcon business jets accounts for most of the Dassault Aviation Group's activities.
5. Textron – United States
The famous Cessna, based in Wichita, is the best private jet manufacturer of the small piston and turboprop aircraft. The conglomerate owns well-known brands such as Cessna, Bell Helicopter, and E-Z-GO. Also, it occupies 190th place in the Fortune 500 list of wealthiest companies in the United States.
6. Gulfstream – United States
Possessing the most potent aircraft corporate jet manufacturer Gulfstream, offers a wide range of models for different types of travel. This aircraft manufacturing corporation, located in Savannah, specializes exclusively in the segment of executive jets. The company currently produces the G700, G550, G600, and G650.
7. Embraer – Brazil
Brazilian jet manufacturing company, Embraer, based in Sao Paulo, is one of the world market leaders in regional passenger aircraft. Today it competes primarily with Canada's Bombardier. It claims to be the third largest aircraft manufacturer after Airbus and Boeing.
8. Cessna Aircraft Company – United States
Cessna Aircraft Company is an American aircraft manufacturer based in Kansas, owned by Textron since 1992. Cessna's most modern private jets are the Citation Sovereign, Citation X, and Citation XLS+.
9. Pilatus – Switzerland
Pilatus has become a world leader in producing the best private turboprop aircraft. The company's most famous model, PC-12, is a turboprop aircraft that can carry eight passengers over medium distances. Another plane, the PC-24, is also used to carry passengers and is excellent for transporting cargo.
10. Eviation Aircraft – Israel
Eviation Aircraft, founded in 1998, is the jet plane manufacturer of the all-electric Alice commuter plane. The aircraft is built from scratch based on an electric propulsion system with an all-electric design and a clean sheet.
11. Hondajet – United States
HondaJet, founded in August 2006, is an American company headquartered in Greensboro. The company produces high-performance private planes for high performance.
12. Piaggio – Italy
Piaggio Aerospace, a business jet company, is the only one that manufactures its aircraft as well as its structural components. The company was founded in 1915 by Rinaldo Piaggio, a mechanical parts supplier for Pratt & Whitney engines. It is known for producing the P180, a six-seat turboprop aircraft with a particular drop-shaped fuselage.
Monarch Air Group offers luxury private jets suitable for you depending on the number of passengers and departure seats. Our team will fulfill all your requirements to ensure that our services meet your expectations when renting a private jet. You decide when to take off, where you want to land, who you will take with you, and what you want to see on board a private jet.
What are the biggest airplane manufacturers?
Gulfstream Aerospace, Textron Aviation, and Embraer are top private jet manufacturers. We are available for private jet rentals for business and leisure travel. If you still have questions, please contact our staff to learn more about the type of aircraft you will need for your charter flights.
What company has the most private jets?
Among the major manufacturers, Airbus is known for producing the world's largest passenger airliner, and Boeing is known for its "7" series aircraft. In addition, it includes Beechcraft, which is together with Cessna in Textron Aviation.
What is the longest-range private jet?
The longest-range private jet is the Boeing Business Jet 777X. It is a twin-engine aircraft, which raises the standards of comfort and expectations for range in the private aviation industry.
What is the most luxurious private jet?
If you want a $110 million luxury private jet, the Airbus ACJ320neo is an excellent option. On top of that, the Bombardier Global 7000 has luxury amenities, like a full-size kitchen and a multimedia theater for entertainment.