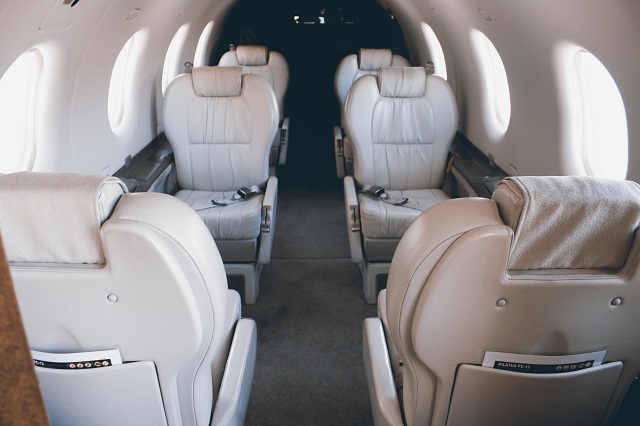 There are plenty of myths out there about business aviation. Whether it's better to own than rent a jet if it's possible to land in an international airport or even to speak with the crew. Private jet operator Monarch Air Group answers some of the most common questions for first-time travelers.
1. Is private jet aviation only for the super-rich?
Clearly not. Private flight has sometimes even more competitive prices than commercial first-class. If you add that you can travel alongside 4 to 6 people of your choice for the same price (you rent the jet and not the seat) then a private flight can be even more economical per person than purchasing a business class ticket.
2. Is buying a private jet more cost-efficient than chartering?
Well, it depends. How many hours a year are you willing to fly? If you will fly more than 300 hours a year, then buying a jet might be the wisest decision. But that's a lot of hours. And you must add the maintenance costs, training, and salary for the pilots, insurance, and hangarage. When you charter a jet, all these costs are paid for.
3. Can private jets land at international airports?
One of the main traits of business aviation is flexibility. Flexibility to land whenever and wherever. So yes, a private jet can not only land at an international airport but also at a domestic and regional facility, thus getting closer to the client's destination and saving money on ground transportation. For instance, Monarch Air Group advises clients to use Fort Lauderdale Executive airport or Miami-Opa Locka airport instead of the hectic Miami International.
4. What's an FBO?
A fixed-base operator (FBO) is the private terminal passengers use before and after a flight. It's regularly equipped with a lounge, cafeteria, restrooms, meeting rooms, and security check areas. Passengers usually board their plane 10 minutes after arrival, making this one of the best perks of flying private compared to commercial air travel.
5. What's an empty leg flight?
It's basically the opportunity to live the private jet experience for half the price. How? There are flights that become available after repositioning, when clients only ask for a one-way ticket, thus flying empty towards the base. This leg is offered at a discounted price because operators will try to maximize a flight that's going to happen anyway, empty or full of passengers.
6. Can pets fly in private planes?
Sure, they can. Your dog or cat can travel right beside you. Although some unwritten rules apply in most operators, such as using a body harness for larger pets or a carrier for the smaller ones, in both cases attached to a seat belt during take-offs and landings.
7. What are the in-flight services provided?
That depends on your creativity. From tailoring your menu to meeting the crew and asking for last-minute changes in the flight plan (even in mid-air), how you live your private jet experience is completely up to you. And you will be able to board your flight only an hour after booking it.
Have more questions? Ask Monarch Air Group's experts for advice before your next flight at 1 954 359 0059.