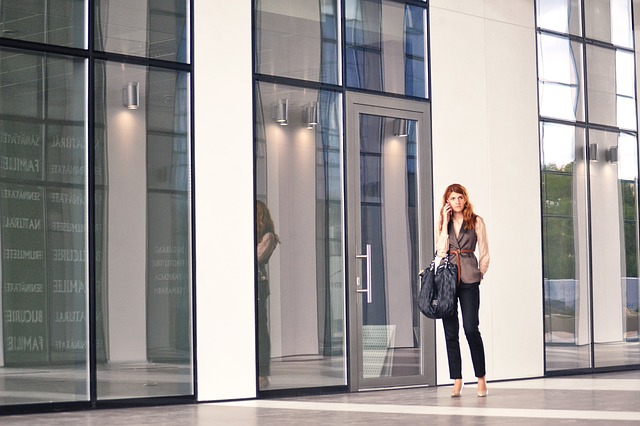 It's your first private flight. You've heard about the luxurious environment inside a private jet and probably you will want to match that with your best outfit. That might be the case if you're on a business trip, but wouldn't that rule apply as well for an economy class ticket with a commercial airline? Monarch Air Group provides you with some unspoken rules that may come in handy before your next private flight.
What to Wear on a Private Jet
You just booked your first private air charter and going on that family vacation that you have been planning for months. You've seen the pictures and heard all the stories about traveling to your destination via the luxurious private jet. A decision that you will come across is what should I wear on the date of my flight?
In the case of a business trip, you will want to wear the luxurious suit or dress but that would even be the case on a commercial trip for a meeting. If the case presents itself where it is that family vacation or traveling for the upcoming holidays, then different unspoken rules apply. Some of those are; don't overdress, you want to be comfortable but not overdressed to where you feel as if you are trying to match the luxuriousness of the jet aircraft you will be traveling in. You will want to arrive fresh and ready for the first activity on the vacation to do list. In regards to the behavior rules on the aircraft, those are very simple. Have fun, take many pictures and have a sip or two of the beverages that will be onboard complimentary for your enjoyment during the duration of the flight.
A good majority of the newer aircraft in the charter market also do offer complimentary wifi usage during domestic trips so you can even make a phone call or surf the web and post the selfies with the jet in the background. If you may need anything specific to have onboard, wether that's your favorite snack or beverage, make sure that you ask upfront when booking the aircraft. These private aircraft do have complimentary snacks and beverages but customized menu of catering or a custom bottle of alcohol can be arranged as well.
How to behave
Just because you're not piloting the plane is no excuse to arrive slightly drunk or to overindulge on a flight with the great food and beverages that will be offered. Furthermore, the vast majority of private jets have bathrooms and you don't want to leave a mess or steal small samples of shampoo. You might be the only passenger on the flight, who else will the flight crew blame? And please, don't take pictures of other passengers, especially if you've been invited.
How to pack
Not because you're spending more money on a private flight you are allowed to bring more pieces of luggage. It doesn't work that way. Lots of jets set luggage limits because of the size of the luggage compartment door, or weight restrictions based on how many people or how much fuel is required for the flight. The one-bag restriction exists for a reason.
How to sit
If you didn't charter the plane yourself, there's an unspoken rule on the verge of common sense that needs to apply if someone else paid for the flight: the person who paid for the trip gets the best seat, period. If you're invited for a flight, never jump on the plane before the owner; he must have a favorite seat and wouldn't like to see a guest sitting there before he does.
How and what to ask for
Good manners should apply up in the air as on the ground. Private travel is more expensive than commercial, sure, but that doesn't mean you can ask for anything that comes to mind. A certain type of wine? Check. A specific type of meal? That too. Asking the pilots to push through bad weather to avoid delays? A definite no-no. You should ask for everything up front, right when you book your flight. Once onboard it might be too late for the crew to meet every requirement.
Get an instant quote for a private flight with Monarch Air Group or ask us for advice before your next flight at 1 954 359 0059.