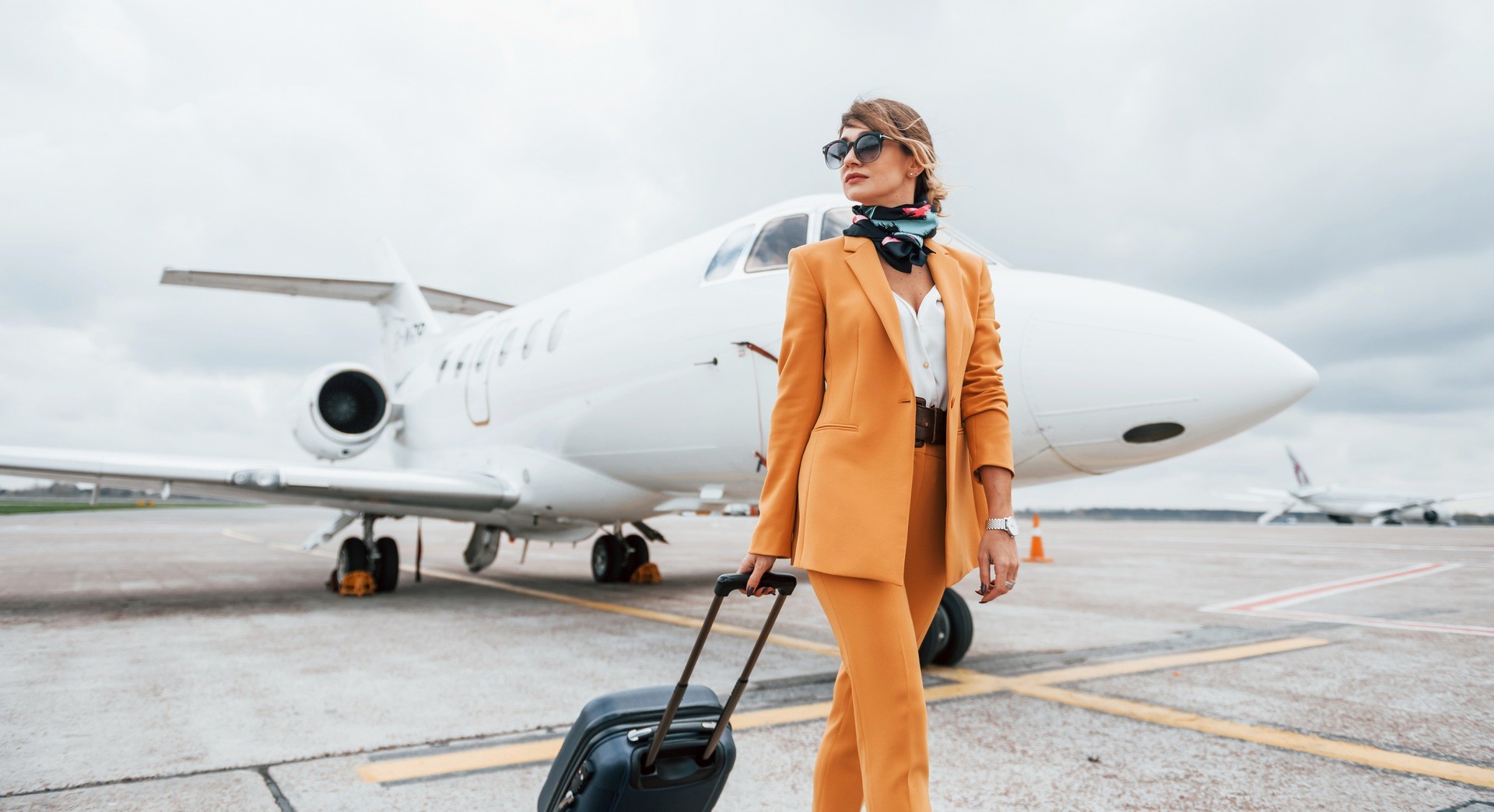 Whether you want a private business jet from NYC to Paris or a turboprop air charter for cargo from Miami to The Bahamas, your private jet charter broker is front and center on every aspect of your flight. A private jet charter broker is involved in the entire planning and chartering process, meeting your client's needs and ensuring that the air charter meets their needs.
Private Flight with Aviation Broker
A professional jet charter broker brings together years of experience, knowledge, and contacts to provide the private jet charter traveler with a full suite of services for convenience, peace of mind, and saving time and money. Given that the private jet charter broker is in contact with a multitude of private jet charter operators, they bring together a vast array of jet charter options and their hundreds of years of combined expertise and place them at the disposal of the private jet charter traveler.
Charter a Private Jet with Aviation Broker
The private air charter market is growing rapidly with a strong trend away from full or fractional private jet ownership by corporate and high-net-worth individual private jet owners. In addition, considering that more private jet charter brokers are expanding their suite of services to include private jet management, many who own private jets are turning to professional jet charter operators and brokers to maintain and maximize returns on their investment.
With a charter agent, you can get to almost anywhere in the world quickly and flexibly by private jet. There are some reasons why booking through an air charter broker offers advantages:
compelling price-quality ratio;
high standard of safety of the aircraft used;
large selection of aircraft for a variety of purposes;
confidential service;
24-hour support.
The Role of a Private Jet Charter Broker
One of the most important criteria for selecting a private jet charter broker to handle your private jet travel is response time and a user-friendly service level. A charter broker acts as an intermediary between the client and the aircraft owner/operator and is hired by an individual to find a suitable jet charter for their needs. The role of a private aircraft broker is to assist with the following:
Industry Guidance. The private jet rental industry is complex, and your private aviation broker has to understand pricing and logistical factors. The broker's role is to create confidence in your aircraft rental decisions.
Customer Advocacy. The brokerage model generally works on demand, requiring no capital commitment. Private jet brokers should compare prices or evaluate services in the charter flight industry, know which planes to trust, and how to protect customer interests in each deal.
Fixed Cost. Jet brokers can limit the cost of flight time by not jacking up hourly rates by providing planes on a per-flight basis. With a good broker, you can access various private jet flight options based on your budget because you are not limited to a specific fleet of planes.
Private Jet Charter Advantages with Aviation Broker
An ideal chartered mediator will provide the client with meaningful information about the characteristics of the aircraft, make it easy to coordinate a charter flight and focus on the client's needs. Some of the additional services that can be added to any charter flight include:
end-to-end ground services;
local transportation and lodging;
guides and translators;
gourmet in-flight catering and dining menu;
private security;
concierge services.
Additionally, the jet charter broker usually checks the operator's flight manifests for the FBO, estimated departure and arrival times, route mileage, and any plans involving overnight stays and crew selection.
One call with the most professional 24/7 private jet charter broker will arrange your private jet flight. Furthermore, brokers often use a network of approved partners and qualified operators who meet FAA and industry safety requirements. Ask your private jet charter broker about safety.