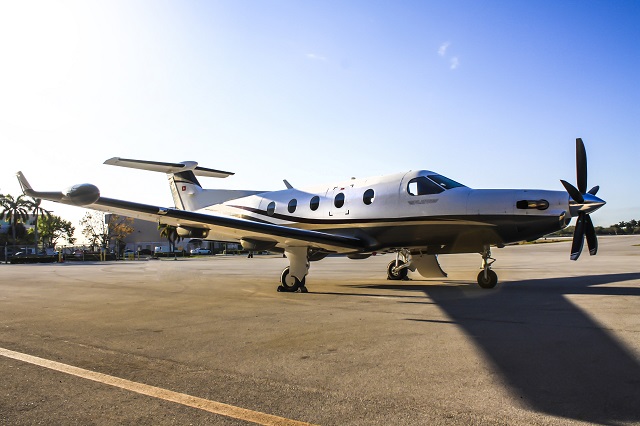 For those who thought a last-minute upgrade invitation to first class on a commercial flight was the ultimate customer service experience out there, we kindly invite you to think again. But we'll play along for a while. Instead of experiencing a decent business class experience, now you'll be one of the few people in the 300-plus seat Boeing 777 sitting in first class. More space, better service, and a great meal await. At least that was the plan before the staff at the check-in line announced that there's a delay due to weather conditions.
That's not going to happen in a private flight
Flying private allows you to choose from a wide array of regional and domestic airports compared to commercial aircraft; therefore, there's a much better chance to continue your travel without experiencing delays. Nor will you need to drag your luggage along the check in line or arrive hours before your flight. These are some attributes that position the private jet experience as the most tailor-friendly service in the entire aviation industry.
Apart from the pilots leading the safety checklist and flight plan, the client is the one calling the shots. You decide when and where to take flight, with whom and what you want to eat and drink in the air. Some may argue that commercial airlines are leaving in the clients' hands how they want to experience their flight. True.
But they're doing it on a very different level of conversation; whereas on some commercial flights you can decide what seat you want, private jet operators such as Monarch Air Group in South Florida give you the option to decide what aircraft you want for your flight and if you want to depart from Fort Lauderdale Executive Airport or Miami-Opa Locka Executive Airport and beat massively attended international airports.
"A tailored service is private aviation's most regarded attribute. It's what keeps clients coming back and the main reason travelers are shifting from a commercial flight. The possibility to customize every step in the process, thus reducing uncertainty to a minimum, is today's private charter main driver. For the same reason, our client satisfaction levels are considerably high, with flexibility as the gold standard attribute, specifies David Gitman, Executive Director for Monarch Air Group in Fort Lauderdale.
Why private jet aviation is the ultimate client centred service?
Because the client chooses:
The point of departure.
The take-off time and date.
The destination.
The aircraft.
The onboard menu.
Whom to travel with (including pets).
The associated FBO services.
The ground transportation.
For information on chartering a private jet, contact Monarch Air Group at +1-954-359-0059 or price out your flight here for an instant quote.