Monarch Air Group provides private air charter in Pisco, Peru. Our clients benefit from top-notch service, unrelenting dedication to safety, wide selection of aircraft, and years of experience in chartering private jets. To obtain a free quote, please use our online quoting tool provided below, or call toll-free 1-877-281-3051.
Charter a private jet to&from Pisco
Private Jet to Pisco from Domestic Airports in Peru
Capitán FAP Renán Elías Olivera Airport (SPSO) is a domestic airport that serves Pisco in the Ica Region of Peru. The runway size is 9908 x 148 feet / 3020 x 45 meters.
Departure Airport
Airport Code
Distance (Nautical Miles)
Miles
Estimated Flight Time
Heavy
Super Midsize
Jorge Chávez Intl. Airport (Lima)
SPJC
116
133
34 min
37 min
Alejandro Velasco Astete Intl. Airport (Cusco)
SPZO
250
288
56 min
1 hr

7 min
About Pisco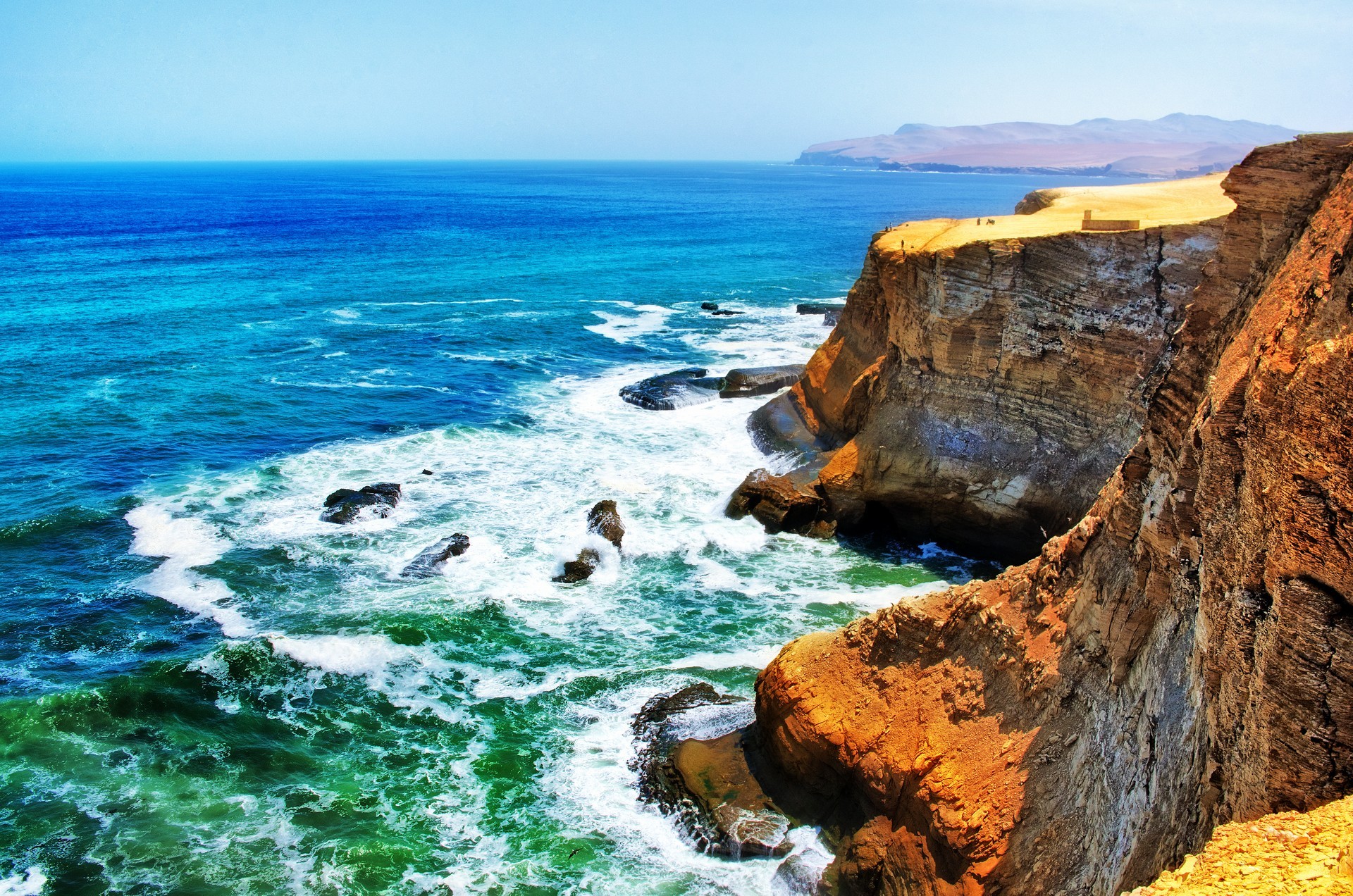 Pisco is a city and port in Peru, in the department of Ica, in southwestern Peru, about 220 km from Lima, with a population of about 54,193. The city's name literally translates as ""little bird"", as there are many birds living in the area. Originally, Pisco flourished thanks to the nearby vineyards and the production of the eponymous beverage Pisco.
There is a wide range of eco-tourism in the area of the town and near the town there is Paracas National Reserve, which is rich in various flora and fauna. Located approximately 10 miles (16 km) from Pisco, the reserve spans more than 1,293 square miles and encompasses desert, ocean and islands that create some of the most spectacular scenery in South America.
The reserve is home to the pre-Inca Paracas culture, known for its textiles. You can learn more about this ancient culture at the reserve's museum. According to biologists, the reserve is home to 215 species of wildlife including sea lions, Humboldt penguins and migratory birds. You can see these animals up close in their natural habitat on a two-hour boat ride to the Ballestas Islands. On the same tour, you will see arches and other rock formations that have been shaped by the natural elements over centuries.
Another highlight of Paracas Reserve is the tranquility of its beaches. Two of the most popular beaches are the inviting horseshoe-shaped Playa de la Mina with its dramatic sea cliffs and Playa Roja that presents onlookers with a striking contrast of natural colors: reddish beach sands, soft desert hues and emerald waters.
Pisco Airport (PIO) is the nearest airport, located 7 km from the city of Pisco.
Pisco Airports within 70 miles
1. NZC, Nazca, Maria Reiche Neuman Airport.
2. LIM, Lima, Jorge Chávez International Airport.
3. AYP, Ayacucho, Coronel FAP Alfredo Mendivil Duarte Airport.
4. JAU, Jauja, Francisco Carle Airport.
5. HUU, Huánuco, Alferez Fap David Figueroa Fernandini Airport.
6. CUZ, Cusco, Alejandro Velasco Astete International Airport.
7. CHM, Chimbote, Teniente FAP Jaime A De Montreuil Morales Airport.
8. AQP, Arequipa, Rodríguez Ballón International Airport.
9. PCL, Pucallpa, Cap FAP David Abenzur Rengifo International Airport.
10. JUL, Juliaca, Inca Manco Capac International Airport.
11. TRU, Trujillo, Capitan FAP Carlos Martinez De Pinillos International Airport.