Monarch Air Group provides private air charter in Philippines. Our clients benefit from top-notch service, unrelenting dedication to safety, a wide selection of aircraft, and years of experience in chartering private jets. To obtain a free quote, please use our online quoting tool provided below, or call toll-free at 1-877-281-3051.
Charter A Private Jet To and From Philippines
Book a Private Jet Charter to and from Philippines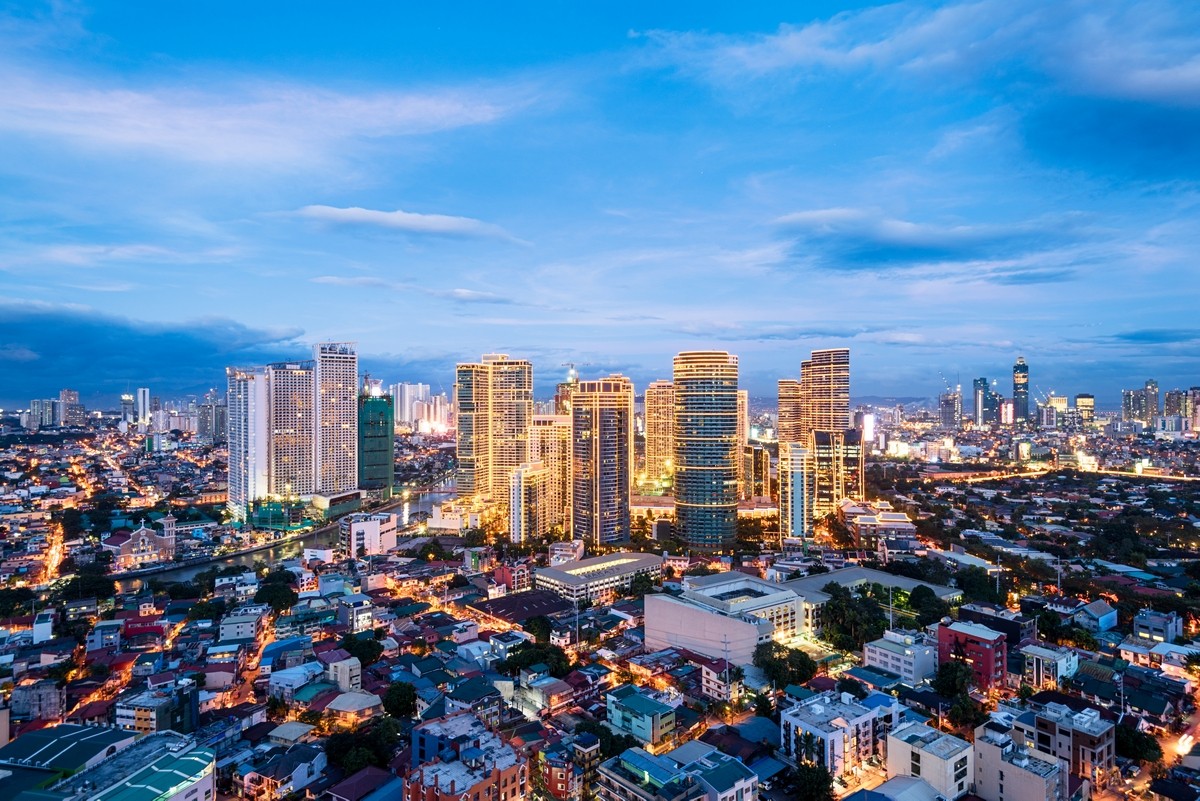 Monarch Air Group offers private jet charter services to and from the Philippines.
Known as the Republic of the Philippines, the Philippines is an island country in the western Pacific Ocean. It's the world's 73rd-largest country and an archipelago comprising 7,107 islands categorized under three major geographical divisions: Visayas, Luzon, and Mindanao. Its tropical climate and location on the Pacific Ring of Fire make the country prone to typhoons and earthquakes but have also endowed it with countless natural resources and made it one of the megadiverse countries in the world. After disembarking from your private jet charter flight to the Philippines, you'll often be surrounded by activities and tourist-friendly services.
Start your journey through the Philippines on the most populous island of Luzon, where the capital, Manila, is located. Here you can dive, swim with whale sharks, and visit national parks and rice terraces. Also, when you charter a private jet to the Philippines, do not forget to visit Mindanao, the second largest island in the country. Cozy beaches with black volcanic sand and extreme entertainment attract visitors from all over the world. Another large island within the Philippines, Mindoro, is often referred to as a protected paradise island and deserves attention.
The Philippines private flight offers plenty of breathtaking attractions to see, including the critical shopping centers of Metro Manila, famous white-sand beaches of Boracay, rice terraces of Ifugao, lush forests of Bohol, diving sites of Palawan, spectacular heritage houses in Vigan, as well as the cultural attractions of Manila and Cebu.
The Philippines charter flights are served by Clark International Airport, Bacolod-Silay International Airport, or General Santos International (Tambler) Airport and others.
Philippines Map
Philippines Private Jet Airports
MNL, RPLL, Ninoy Aquino International Airport, Manila
CEB, RPVM, Mactan–Cebu International Airport, Cebu
CGY, RPMY, Laguindingan Airport, Cagayan de Oro
MPH, RPVE, Godofredo P. Ramos Airport, Boracay
DVO, RPMD, Francisco Bangoy International Airport, Davao
TAC, RPVA, Daniel Z. Romualdez Airport, Tacloban
ILO, RPVI, Iloilo International Airport, Iloilo
BXU, RPME, Bancasi Airport, Butuan
ZAM, RPMZ, Zamboanga International Airport, Zamboanga
TAG, RPVT, Bohol–Panglao International Airport, Tagbilaran
BCD, RPVB, Bacolod–Silay Airport, Bacolod
CRK, RPLC, Clark International Airport, Angeles City
GES, RPMR, General Santos International Airport, General Santos
CBO, RMPC, Cotabato Airport, Cotabato
PAG, RPMP, Pagadian Airport, Pagadian
PPS, RPVP, Puerto Princesa International Airport, Puerto Princesa
DGT, RPVB, Sibulan Airport, Dumaguete
KLO, RPVK, Kalibo International Airport, Kalibo
OZC, RPMO, Labo Airport, Ozamiz
FAQ for a Private Jet Charter Flights to Philippines
Why choose a charter jet to Philippines with Monarch Air Group?
Monarch Air Group provides private flights to and from the Philippines, offering luxury private jets and exclusive service conditions. Whatever your travel needs or requirements, our consultants will fulfill all your requirements to ensure our services meet your expectations with Philippines private jet charters providing an exceptional private aviation experience. To start your journey, contact us today.
How much does it cost to book a Philippines private jet charter?
A private jet charter is usually more expensive than a commercial airline. This is because several factors like aircraft type determine the cost of a Philippines private jet charter. However, when you factor in the additional costs of flying commercial airlines, such as hotels, the price becomes much more reasonable. If you can't find the information you need on air charter in the Philippines, you can contact our experts. What's more, you can get a rough flight cost estimate by using a private jet charter cost estimator.
Here are some approximate prices for private flights to Philippines:
Charter a Private Jet to Philippines from Hong Kong: from $ 15,100;
Charter Flights to Philippines from London: from $ 116,890;
Private Charter Flights to Philippines from Chengdu: from $82,000.
*Estimated price before taxes & fees.
What types of private jets can use for the Philippines charter flights?
Monarch Air Group is here for you seven days a week, 24 hours a day. We can provide VIP jets, airliners, heavy jets, light jets, or turboprops at competitive rates for Philippines charter flights. You decide when to take off, where to land, who to take with you, and what you want to see aboard your private jet.
| Aircraft type | Passengers | Non-stop range | Cruising speed | Intended use |
| --- | --- | --- | --- | --- |
| Light Jet | up to 6 passengers | about 700 – 2000 miles | 476 to 518 mph | for comfortable short- to mid-range distances |
| Midsize Jet | up to 10 passengers | about 1300 – 1500 miles | 422 to 541 mph | to fly nonstop from coast to coast |
| Super midsize Jet | up to 10 passengers | about 3.500 – 4.000 miles | 490 to 590 mph | for longer flights |
| Heavy Jet | up to 18 passengers | about 6.000 miles | 480 to 551 mph | traveling overseas in luxury for an intercontinental flight |
| Turboprops | up to 10 passengers | about 600 – 1.900 miles | 220 to 360 mph | for short- to mid-range flights |
| Ultra-Long Range Jet | up to 19 passengers | about 2,800 – 7,685 miles | 460 to 594 mph | for long-haul travels |
| Helicopters | up to 28 passengers | about 250 – 600 miles | 150 to 175 mph | for passenger and cargo transportation |
What are the advantages of flying on a Philippines private jet?
Renting a private jet has several undeniable advantages over commercial flights. When you fly on a private jet charter, you save time because you usually fly closer to your destination. You avoid long lines at airport security checkpoints, delays, and traffic congestion. There are no fractional plane costs, monthly maintenance fees, and long-term contracts. Also, with private plane charters in the Philippines, there is the option of arranging hotel transfers, individual onboard meals, or group charter flights.
Popular destinations in the Philippines by private jet
Boracay – is regarded as the beach capital of the Philippines and is ideal for beach goers and water sports enthusiasts.
Bohol – is a widespread destination for private charters that perfectly showcases the country's natural beauty.
Cebu – is considered a port with some of the best diving and snorkeling spots.
Banaue – the most spectacular marvel in the Philippines gets wildly rave reviews from private aviation clients.
Vigan – one of the most charming cities, is a fusion of Chinese and Spanish influences with colonial architecture.
Our clients travel on efficient and comfortable private jets. If you haven't found the answers to all your questions, you can contact our experienced and reliable team at any time or visit our air charter FAQ page.