Monarch Air Group provides private air charter in Palm Bay, FL. Our clients benefit from top-notch service, unrelenting dedication to safety, wide selection of aircraft, and years of experience in chartering private jets. To obtain a free quote, please use our online quoting tool provided below, or call toll-free 1-877-281-3051.
Charter a private jet in Palm Bay
Book a Private Jet Charter to and from Palm Bay, Florida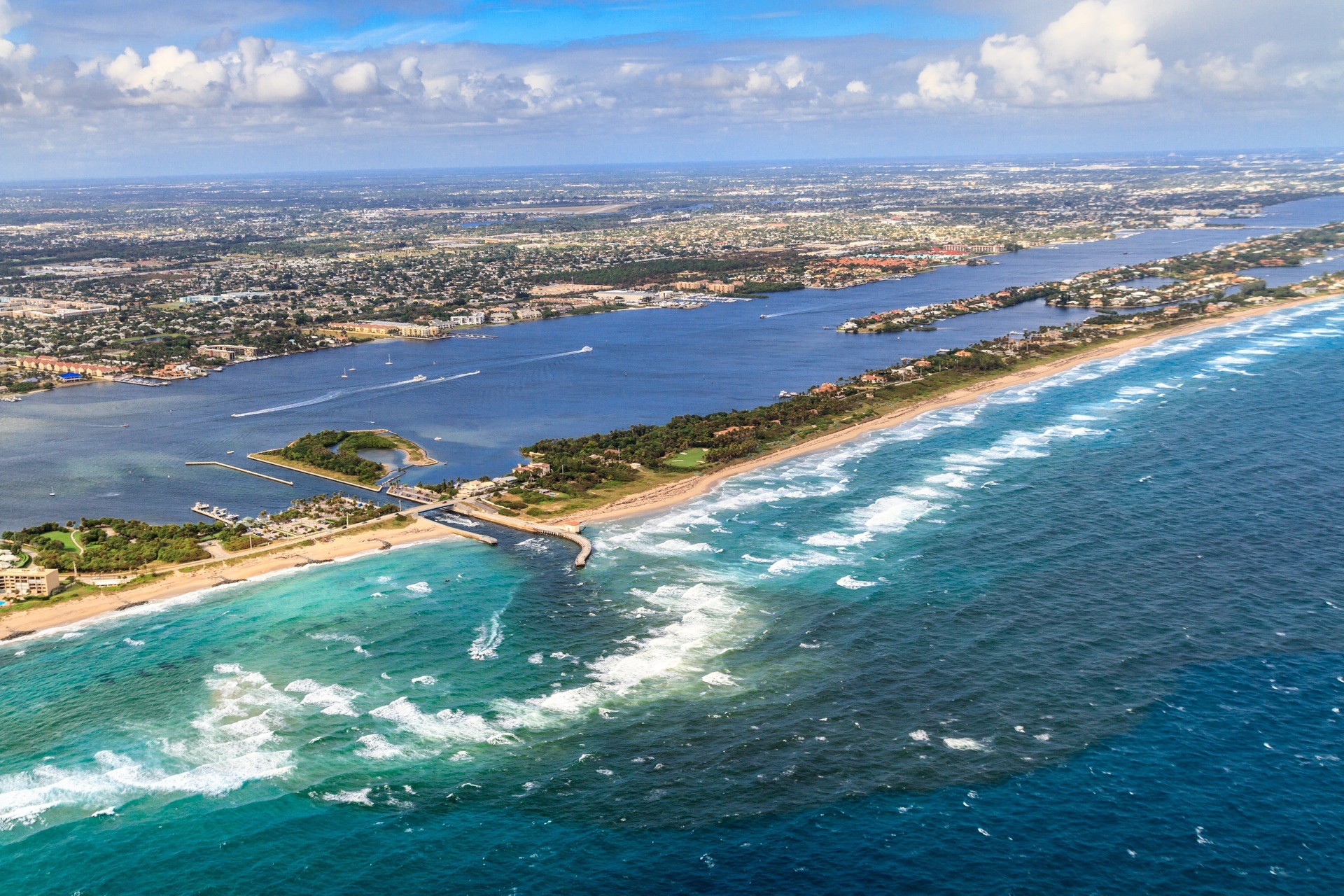 Monarch Air Group provides private jet charter flights in and out of Palm Bay, Florida, USA.
Palm Bay is a beautiful place for guests by private jet to Florida. Palm Bay, Florida is a growing city on the east coast of Florida that offers a unique blend of natural beauty, urban conveniences, and vibrant culture. For those looking to travel in and out of Palm Bay, private jet charters offer a luxurious and convenient way to get to your destination quickly and comfortably.
The most popular tourist attractions you can visit by chartering a private jet to Palm Bay include Turkey Creek Sanctuary, Valkaria Gardens, where many beautiful plants are collected, Palm Bay Regional Park, Castaways Point Park, and Palm Bay Aquatic Center. A city is an excellent place for a family relaxing holiday.
Palm Bay is served by Melbourne International Airport (MLB/KMLB), which is located 7 miles from the city center and is suitable for private charter flights.
When booking a private jet charter flight in or out of Palm Bay, there are several factors to consider, including the type of aircraft, the time of year, the length of your trip, and the number of passengers. Private jet charter prices can range from a few thousand dollars to tens of thousands of dollars per hour, depending on the size and luxury level of the aircraft.
For those looking for the ultimate in luxury and convenience, private jet charter flights offer the perfect solution. Whether you're traveling for business or for pleasure, private jet charters provide a quick, comfortable, and convenient way to get to your destination.
Palm Bay Private Jet Airports within 70 miles
MLB, KMLB, Melbourne International Airport
DQC, Sebastian Airport
VRB, KVRB, Vero Beach Municipal Airport
COI, KCOI, Merritt Island Airport
TIX, KTIX, Space Coast Regional Airport
FPR, KFPR, St. Lucie County International Airport
FAQs: Private Jet Flight to Palm Bay
Why choose a charter jet to Palm Bay with Monarch Air Group?
Booking a private jet to Palm Bay allows you to choose the type and size of the aircraft as well as your flight date. As a result, you can thoroughly plan your trip and fly in a comfortable private jet with a luxurious cabin.
How much does it cost to book a private jet charter to Palm Bay?
Several factors determine the cost of chartering a private jet. The price includes transportation of passengers on a private jet, airport taxes, aircraft type, and additional services.
You can calculate the flight cost using our charter flight calculator or contact our specialists, who will advise you on the price.
What types of private jets can use for Palm Bay charter flights?
Aircraft for charter flights are suitable for different types of travel. The size and type of jet will depend on the range, number of passengers on board, and luggage. Contact us, and we will help you find the most suitable private jet.
What are the benefits of flying on a private jet charter to Palm Bay?
Private flights are much better than commercial flights because of the flexibility, added comfort, and high-quality service, and they are safe and fast, with all the amenities you need for a great getaway. We consistently fulfill customers' wishes and work to satisfy all your needs.
Popular destinations near Palm Bay by private jet
Orlando: Located just 40 miles from Palm Bay, Orlando is a world-renowned destination known for its theme parks, shopping, and entertainment.
Cocoa Beach: This famous beach town is just 25 miles from Palm Bay and is known for its stunning beaches, surfing, and vibrant nightlife.
Kennedy Space Center: This historic NASA facility is located just 35 miles from Palm Bay and offers a unique look into the world of space exploration.
Melbourne: Located just 15 miles from Palm Bay, Melbourne is a growing city with a vibrant arts and culture scene, and a range of outdoor recreational opportunities.
Vero Beach: This charming coastal town is located just 40 miles from Palm Bay and is known for its beautiful beaches, vibrant arts scene, and excellent dining options.
Contact us to charter a private jet for your next trip to Palm Bay.