Monarch Air Group provides private air charter in Ottawa, ON, Canada. Our clients benefit from top-notch service, unrelenting dedication to safety, wide selection of aircraft, and years of experience in chartering private jets. To obtain a free quote, please use our online quoting tool provided below, or call toll-free 1-877-281-3051.
Charter a private jet to&from Ottawa, ON
Book a Private Jet Charter to and from Ottawa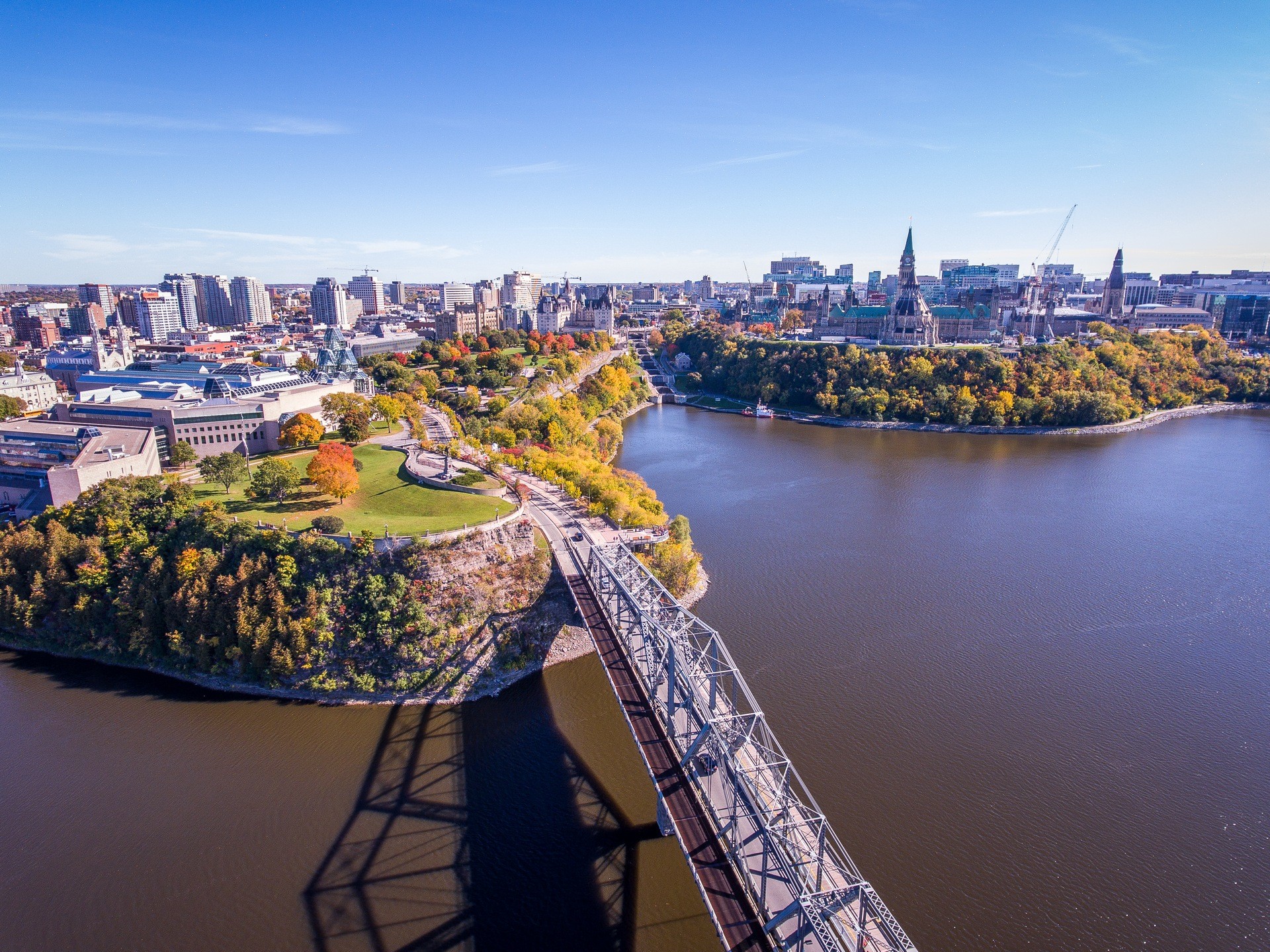 Monarch Air Group offers private jet charter services to and from Ottawa, ON, Canada.
Ottawa is the capital of Canada, which is located on the banks of the majestic Rideau, Ottawa, and Gatineau Rivers. Being among the fastest-growing cities, Ottawa has many foreign embassies. It is a hub for both professional and academics training. Ottawa has a very original Canadian culture, many national institutions, parks, waterways, and historic architecture. Book a private jet charter Ottawa as it is a worldly famous tourist and convention destination.
Ottawa is rich in attractions, with many gorgeous green parks and scenic areas where you can relax and enjoy nature. The Parliament Hill, National Gallery of Canada, Rideau Canal, Canadian War Museum, Peace Tower, Canadian Museum of Nature, and National War Memorial are all worth a visit when you take a charter flight to Ottawa.
Each season in Ottawa is beautiful in its way and full of exciting events and activities. With a private flight to Ottawa, you don't want to miss the Canadian Tulip Festival, the largest tulip festival in the world that takes place every year from May 12-22. In this city, it is impossible to remain indifferent when there is always something going on and something to admire.
Hire a private jet to Ottawa directly into Ottawa Macdonald–Cartier International Airport (YOW/CYOW) and the Gatineau–Ottawa Executive Airport (YND/CYND). Monarch Air Group will arrange everything you need to charter a private jet to Ottawa.
Ottawa Private Jet Airports
YOW, CYOW, Ottawa Macdonald-Cartier International Airport
YRO, CYRO, Ottawa/Rockcliffe Airport
CYRP, Ottawa/Carp Airport
FAQ for a Private Jet Charter Flights to Ottawa
Why choose a private jet to Ottawa with Monarch Air Group?
Monarch Air Group provides private plane charter Ottawa, ON, finding private jet to Ottawa on the open market to meet your needs and pay special attention to safety. Our team offers tremendous flexibility Ottawa private jet charter, and a personalized approach. Call one of our agents for airplane rental to Ottawa. We will meet your requirements to ensure that our services meet your expectations for aircraft rental in Ottawa.
How much does it cost to book an Ottawa private jet charter?
The cost of an Ottawa private jet rental is determined by several factors, like the model of the Ottawa jet chosen and the complexity of the itinerary. It is a private, flexible and convenient flight. The prices we offer for charter flights to Ottawa are calculated individually for each customer and have no hidden costs. What's more, you can get a rough flight cost estimate by using the private jet charter cost estimator. You can contact our experts if you have not found the necessary information on air charter Ottawa.
Here are some approximate prices for private flights to Ottawa:
Charter a Private Jet to Ottawa from NYC: from $5,750;
Charter Flights to Ottawa from DC: from $7,620;
Private Flights to Ottawa from Miami: from $22,540.
*Estimated price before taxes & fees.
What types of private jets can use for Ottawa charter flights?
Monarch Air Group will advise you and provide you with the right choice of Ottawa jets according to your requirements. Just let us know the number of passengers and route, and we will do the rest. For more information, check out our aircraft guide for Ottawa charter flights.
| Aircraft type | Passengers | Non-stop range | Cruising speed | Intended use |
| --- | --- | --- | --- | --- |
| Light Jet | up to 6 passengers | about 700 – 2,000 miles | 476 to 518 mph | for comfortable short- to mid-range distances |
| Midsize Jet | up to 10 passengers | about 1300 – 1,500 miles | 422 to 541 mph | to fly nonstop from coast to coast |
| Super midsize Jet | up to 10 passengers | about 3,500 – 4,000 miles | 490 to 590 mph | for longer flights |
| Heavy Jet | up to 18 passengers | about 6,000 miles | 480 to 551 mph | traveling overseas in luxury for an intercontinental flight |
| Turboprops | up to 10 passengers | about 600 – 1,900 miles | 220 to 360 mph | for short- to mid-range flights |
| Ultra-Long Range Jet | up to 19 passengers | about 2,800 – 7,685 miles | 460 to 594 mph | for long-haul travels |
| Helicopters | up to 28 passengers | about 250 – 600 miles | 150 to 175 mph | for passenger and cargo transportation |
What are the benefits of flying on an Ottawa private jet?
Ottawa jet charter has some undeniable advantages over commercial flights. With private jet charter Ottawa ON, we provide consistency and security, guaranteeing all customers' privacy and security. Also, with private plane charter Ottawa there is the option to order a personalized in-flight meal, hotel transfer, or group charter flight. Our charter flight specialists are available 24 hours a day to provide all the information you need on private aircraft rental.
Popular destinations near Ottawa by private jet
Calgary – is one of Canada's largest metropolitan areas, which attracts thousands of people every year to the world-famous rodeo.
Whistler – is the largest and most famous alpine skiing destination in North America.
Quebec – is the only North American city that has retained its original walls.
Toronto – on the shores of Lake Ontario, is one of the most popular places to visit in Canada.
Montreal – is the cultural capital and one of North America's most welcoming cities.
Our clients travel on efficient and comfortable private jets. If you haven't found the answers to all your questions here, you can contact our experienced and reliable team at any time or visit our air charter FAQ page.