Monarch Air Group provides private air charter in Oslo, Norway. Our clients benefit from top-notch service, unrelenting dedication to safety, wide selection of aircraft, and years of experience in chartering private jets. To obtain a free quote, please use our online quoting tool provided below, or call toll-free 1-877-281-3051.
Charter a private jet to&from Oslo, Norway
Book a Private Jet Charter to and from Oslo, Norway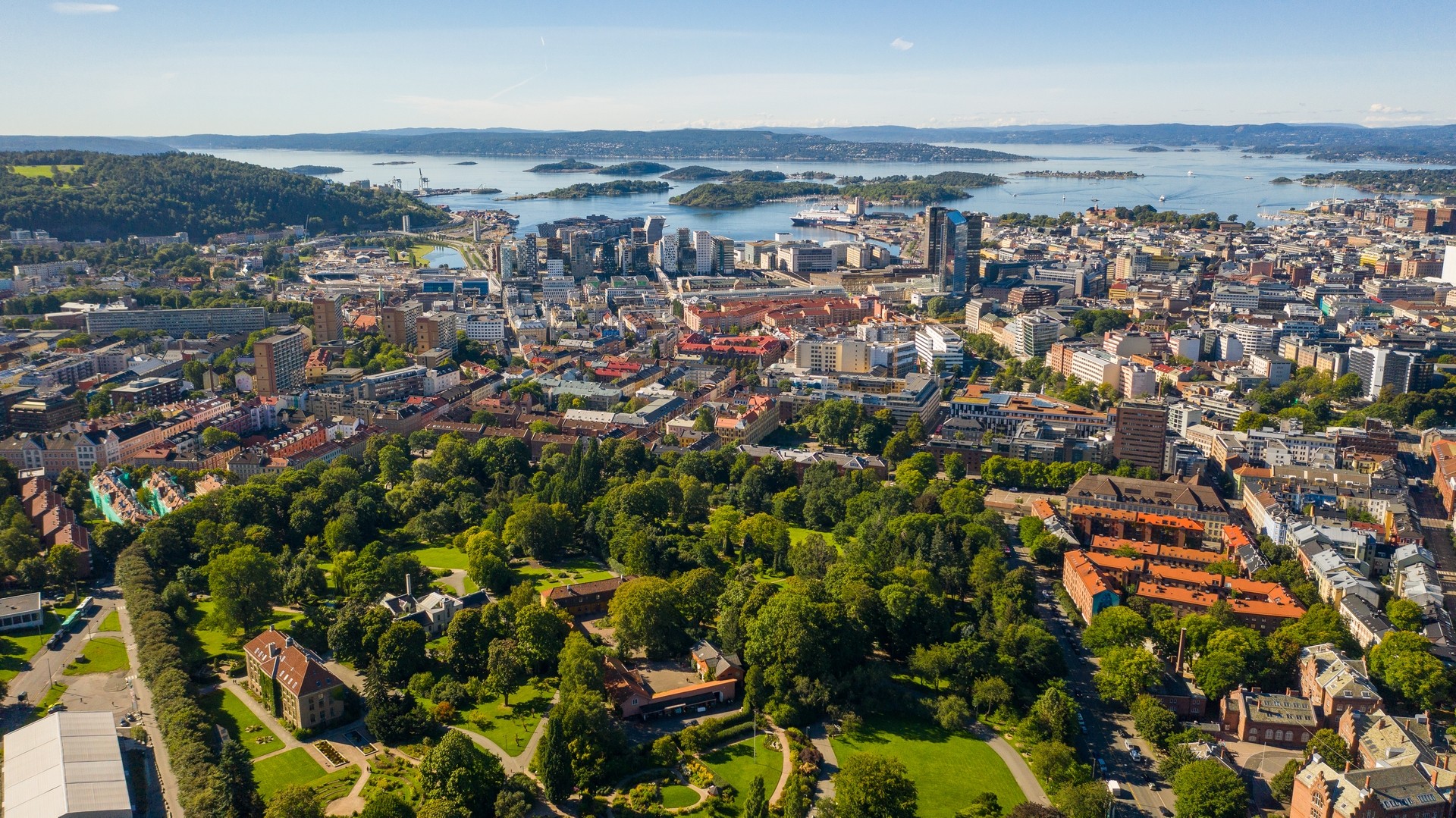 Monarch Air Group offers private jet charter services to and from Oslo, Norway.
Located on the south coast at the head of a 70-mile-long fjord, Oslo is Norway's capital and main port. Oslo is Norway's central administrative, financial, economic, educational, and cultural hub. It plays a vital role in the forestry sectors of the country, banking, trade, industry, and shipping.
Being Scandinavia's oldest capital with a population of over 500,000 people, Oslo blends the cosmopolitan feel of a dynamic, growing city with the urban elegance of the late 19th- and early 20th centuries. Book a private flight to Oslo for a good walk around the city sights and to enjoy the extraordinary nature of the area.
Oslo is a hospitable, harmonious, and welcoming city with many exciting places to visit. With a private jet charter to Oslo, see the most popular attractions, like Oslo City Hall, the Akershus Palace and Fortress, the National Gallery, the Norwegian Maritime Museum, the Norwegian Museum of Cultural History, the Viking Ship Museum, the Fram Museum, the Norwegian National Opera&Ballet, the Kon-Tiki Museum, the Gustav Vigeland Sculpture Park, and the TusenFryd Amusement Park.
Many public parks, forested areas, botanical gardens, and waterside pathways exist. Throughout the year, Oslo hosts many musical events and festivals such as the Ibsen Festival, the Constitution Day, the Notodden Blues Festival, the Nobel Peace Prize, the Oslo Jazz Festival, and the Holmenkollen Ski Festival.
For charter flights to and from Oslo, Oslo Airport (OSL, ENGM) is excellent. It is located 22 miles from the center of Oslo and serves the city as Norway's most populous city. The airport can handle about 9 million passengers a year.
Airports for Private Jet near Oslo
OSL, ENGM, Oslo Airport Gardermoen, Oslo, Norway
RYG, ENRY, Moss Airport, Rygge, Oslo, Norway
GEN, Gardermoen, Oslo, Norway
FAQ for a Private Jet Charter Flights to Oslo
Why choose a charter jet to Oslo with Monarch Air Group?
Flying on a private jet with Monarch Air Group provides all the conveniences without the constraints of fixed routes and traffic jams and saves considerable time. Possibly rent a private jet anywhere in the world at short notice for work or other types of travel. It can be a group charter flight, an individual flight to meet clients or colleagues, or a vacation. Call one of our agents for a charter jet in Oslo.
How much does it cost to book an Oslo private jet charter?
The cost of an Oslo private jet charter varies depending on the length of the trip, the number of passengers, and other characteristics. Using the private jet charter cost estimator, you can get a rough flight cost estimate. This easy-to-use tool lets you enter your destination, date, and specific requirements to get an estimate immediately. If you cannot find the information you need on air charter Oslo, you can ask our experts.
Here are some approximate prices for private flights to Oslo:
Charter a Private Jet to Oslo from London: from $11,080;
Charter Flights to Oslo from Paris: from $12,320;
Private Charter to Oslo from Geneva: from $13,570.
*Estimated price before taxes & fees.
What types of private jets can use for Oslo charter flights?
Monarch Air Group has an extensive database of private jets, including different models from turboprops to heavy jets. Once you request, you will receive several aircraft options that have been selected to meet your specific requirements. Moreover, we can provide information about each aircraft for Oslo charter flights when needed.
| Aircraft type | Passengers | Non-stop range | Cruising speed | Intended use |
| --- | --- | --- | --- | --- |
| Light Jet | up to 6 passengers | about 700 – 2000 miles | 476 to 518 mph | for comfortable short- to mid-range distances |
| Midsize Jet | up to 10 passengers | about 1300 – 1500 miles | 422 to 541 mph | to fly nonstop from coast to coast |
| Super midsize Jet | up to 10 passengers | about 3.500 – 4.000 miles | 490 to 590 mph | for longer flights |
| Heavy Jet | up to 18 passengers | about 6.000 miles | 480 to 551 mph | traveling overseas in luxury for an intercontinental flight |
| Turboprops | up to 10 passengers | about 600 – 1.900 miles | 220 to 360 mph | for short- to mid-range flights |
| Ultra-Long Range Jet | up to 19 passengers | about 2,800 – 7,685 miles | 460 to 594 mph | for long-haul travels |
| Helicopters | up to 28 passengers | about 250 – 600 miles | 150 to 175 mph | for passenger and cargo transportation |
What are the advantages of flying on an Oslo private jet?
Renting a private jet has some undeniable advantages over commercial flights. We will provide the necessary level of privacy and make your private flight luxurious, comfortable and convenient, whatever the purpose. You can board your private jet just minutes before takeoff, charter to or from a remote location, or land closer to your final destination at more airports. Our specialist is available 24 hours, seven days a week for all your travel needs.
Popular destinations near Oslo by private jet
Gothenburg – with the largest harbor in Scandinavia, Sweden's second-largest city, offers excellent accommodations, unique coastal attractions, and great restaurants.
Stavanger – on the southwest coast of Norway, has become the country's fast-growing and prosperous oil capital.
Copenhagen – Denmark's largest city, is a major cultural and business center in the Scandinavian-Baltic region with stunning modern architecture and is considered one of the most prestigious destinations in Northern Europe.
Our clients travel on efficient and comfortable private jets. If you haven't found the answers to all your questions, you can contact our experienced and reliable team at any time or visit our air charter FAQ page.