Monarch Air Group offers a wide variety of private jet charter options to and from Orange County, California, USA. Our clients benefit from top-notch service, unrelenting dedication to safety, wide selection of aircraft, and years of experience in chartering private jets. To obtain a free quote, please use our online quoting tool provided below, or call toll-free 1-877-281-3051.
Charter a private jet to/from Orange County, California
Book a Private Jet Charter to Orange County, California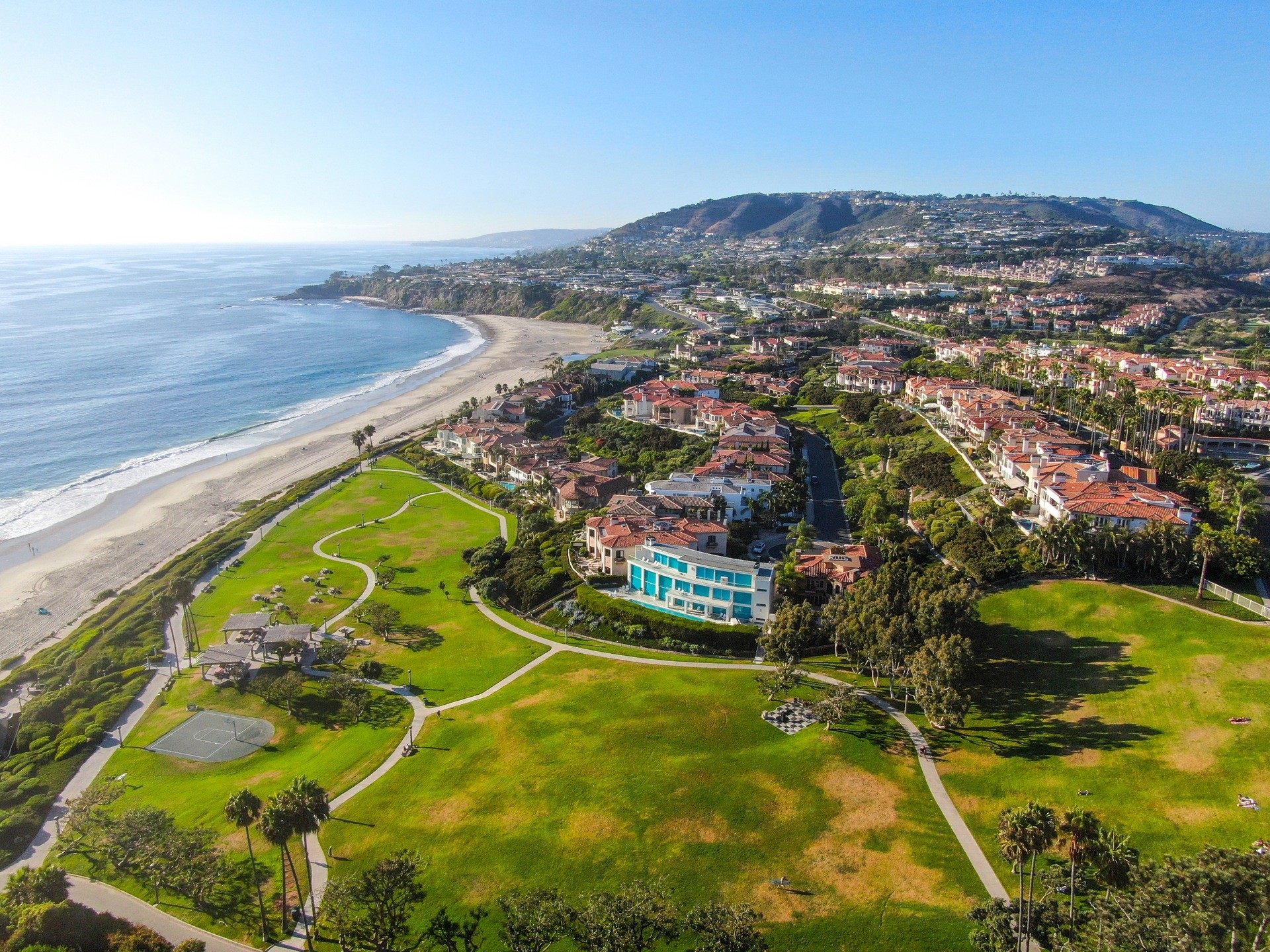 Monarch Air Group offers private jet charter services to and from Orange County.
The Los Angeles metropolitan area of Southern California is home to Orange County. There are 34 cities in Orange County, and it is known for its high-tech industry, making it great for business, as well as its theme parks and outdoor sports, turning it into a popular tourist destination. With a private jet in Orange County, visit a region with a thriving business economy and ample opportunities for outdoor activities.
Charter a private jet to Orange County, and enjoy the perfect climate and unique attractions. It's home to quality visual and performing arts venues and exciting professional sports. It is where Disneyland Resorts is located, the second most visited theme park in the country, as well as Pirates Dinner Adventure, Medieval Times, Knott's Berry Farm, Catalina Flyer, two major universities, and 40 miles of beaches.
With Orange County private jet charter, you can support the beach lifestyle in the premier region for beach vacations in California. The county's laid-back surf atmosphere and sophisticated accommodations set the county apart from metropolitan areas like San Diego. Santa Ana, Anaheim, Huntington Beach, and Irvine are the four largest cities in the county. In addition, orange County is the headquarters of many Fortune 500 companies, such as Western Digital and Ingram Micro.
Orange County jet charter is served by John Wayne Airport (SNA), an international airport located 14 miles from the Disneyland Resort, the main attraction in Orange County.
Cost to Charter a Private Jet to or from Orange County
The cost of a private jet to Orange County will vary depending on the size of the private jet, duration, flight time, and other factors. Here are some price options for private jets to or from Orange County.
To/From Location
Napa
Aspen
Teterboro
Aircraft Type
Very Light Jet
Turboprops
Midsize Jet
Estimated Price
(One-Way)
$10,200 – $14,500
$14,500 – $21,500
$51,300 – $64,500
Flight Duration
1hr 25min
3hr 10min
6hr 30min
Orange County Private Jet Airports within 70 miles
SNA, KSNA, John Wayne
LGB, KLGB, Long Beach
ONT, KONT, LA/Ontario International
LAX, KLAX, Los Angeles International
BUR, KBUR, Bob Hope
JNP, Newport Beach
NZJ, KNZJ, Marine Corps Air Station El Toro
FUL, KFUL, Fullerton Municipal
QEM, Emerald Bay
JID, Industry Sheridan
FAQs: Private Jet Flights to Orange County
Why choose a private jet to Orange County with Monarch Air Group?
Monarch Air Group offers Orange County, CA private jet charter services, giving you the freedom and flexibility to choose an aircraft based on your needs. Our approach to customer requirements provides incredible efficiency and productivity for individuals on Orange County private jet flights, but we can also offer additional options.
How much does it cost to book an Orange County private jet charter?
The average hourly cost of an Orange County jet charter ranges from $2,000 to $11,000, depending on many aspects, such as the plane's size and the flight's length. On average, you will pay from $3,800 for an Orange County charter flight aboard a light jet and about $5,000 on a mid-size jet.
What types of private jets can use for Orange County charter flights?
Monarch Air Group has access to the Orange County jets with various cabin options for work or leisure. The number of passengers can automatically determine the minimum required aircraft size for Orange County air charter service.
What are the benefits of flying on an Orange County private jet?
With Orange County private jet charters, you can enjoy all the benefits of flying privately. It's an easy-to-use and efficient business tool that ensures you have complete control over your schedule. A private charter flight to Orange County saves you time and avoids the problems associated with busy terminals and long lines at security checkpoints.
Popular destinations near Orange County by private jet
Yosemite – offers all kinds of adventures, from bird watching to adventurous activities like rock climbing and rafting.
San Francisco – is a famous city with a world-renowned culinary scene.
San Diego – offers endless surf-friendly shorelines and some of the best Mexican food in the United States.
Lake Tahoe – is one of Northern California's most fabulous treasures, with panoramic snow-capped mountains and outdoor recreation.
Our clients travel on efficient and comfortable private jets. If you have yet to find the answers to all your questions here, you can contact our experienced and reliable team at any time or visit our air charter FAQ page.