Monarch Air Group provides private air charter in Omaha, NE. Our clients benefit from top-notch service, unrelenting dedication to safety, wide selection of aircraft, and years of experience in chartering private jets. To obtain a free quote, please use our online quoting tool provided below, or call toll-free 1-877-281-3051.
Charter a private jet in Omaha
Book a Private Jet Charter to Omaha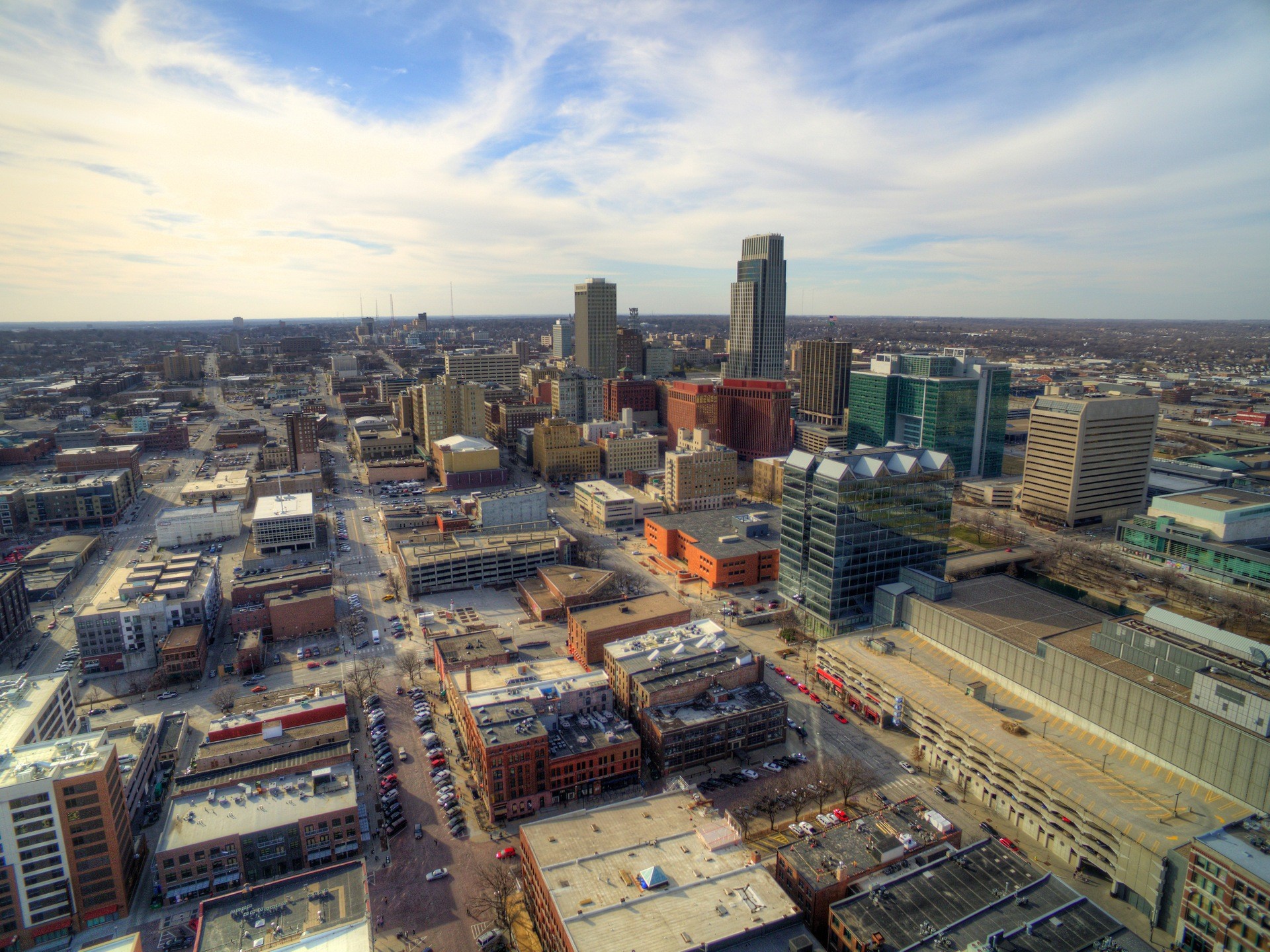 Monarch Air Group provides private jet charter flights in and out of Omaha.
In the American state of Nebraska, on the banks of the legendary Missouri River is the largest city of Omaha, the administrative center of Douglas County. The modern city is a recognized U.S. technology center. It is home to the headquarters of many of America's largest corporations, making Omaha private jet flight a popular choice for business travelers.
Omaha is a beautiful, vibrant, and welcoming city with plenty to see and do. In the city's downtown, there is Old Market Omaha with its dining, shopping, corporate conferences services, hotels, and high-class nightlife. CHI Health Center Omaha also offers a technology-intensive conference facility for Omaha private jet travelers.
With an Omaha private jet charter, explore other popular venues like Omaha Community Playhouse, the Blue Barn Theatre, the Joslyn Art Museum, Holland Performing Arts Center, the Rose Theater, the Durham Museum, the Opera Omaha at the Orpheum Theater, and Lauritzen Gardens. In addition to these venues, the city is known for the annual college baseball finals for college teams from around the country.
Three miles from Omaha is Eppley Airfield (OMA, KOMA). It is the largest airport in Nebraska and serves charter jets to and from Omaha.
Cost to charter a private jet to&from Omaha
The cost of a private jet to Omaha will vary depending on the size of the private jet, duration, flight time, and other factors. Here are some price options for private jets to or from Omaha.
To/From Location
NYC
Aspen
Miami
Aircraft
Turboprops
Light Jet
Midsize Jet
Estimated Price
(One-Way)
$21,000 – $30,100
$14,100 – $19,500
$28,500 – $35,500
Flight Duration
4hr 30min
1hr 45min
3hr 45min
Omaha Private Jet Airports within 70 miles
CBF, KCBF, Council Bluffs Municipal
MIQ, Millard
FET, KFET, Fremont Municipal
KTQE, TQE, Tekamah Municipal
KAFK, AFK, Nebraska City Municipal
SCB, KSCB, Scribner State
KSDA, SDA, Shenandoah Municipal
AIO, KAIO, Atlantic Municipal
LNK, KLNK, Lincoln
FAQs: Private Jet Flights to Omaha
Why choose a private jet to Omaha with Monarch Air Group?
Monarch Air Group is the leader in U.S. and overseas charters, providing the safety, comfort, and reliability of a private jet charter Omaha, KS. Our customers enjoy Omaha jet charter services that simplify the process and provide the best solutions for your needs. We arrange Omaha private charter flights for business or individual purposes according to your wishes.
How much does it cost to book an Omaha private jet charter?
The Omaha charter jet price will depend on several factors, such as the departure and arrival location and the specific Omaha jet chosen for the private trip. We can help you find Omaha charter flights that won't go over budget. What's more, you can get a rough flight cost estimate by using a private jet charter cost estimator.
What types of private jets can use for Omaha charter flights?
Monarch Air Group offers many options for Omaha jets that meet high requirements with exceptional design and engineering solutions. Your choice of model for the Omaha air charter service is based on passenger numbers, budget, range, and desired onboard amenities. Our years of experience allow us to provide the best aircraft for your next private flight to Omaha.
What are the benefits of flying an Omaha private jet?
Omaha private jet flight rentals meet your particular and discerning needs and go beyond the simple itinerary. You can choose a private jet with a functional design and enjoy luxury services like ground transportation to and from the plane, in-flight meals, and more. Thus, private plane charter Omaha guarantees flexibility, efficiency, and privacy.
Popular destinations near Omaha by private jet
Lincoln – is one of the most exciting places to visit in Nebraska.
Grand Island – offers seasonal events throughout the year and various activities.
Fremont – attracts water sports primarily.
Lexington – boasts a variety of recreational opportunities, a family aquatic center, and eight parks.
Our clients travel on efficient and comfortable private jets. If you haven't found the answers to all your questions, you can contact our experienced and reliable team at any time or visit our air charter FAQ page.