Monarch Air Group provides private air charter in Ocala, Florida. Our clients benefit from top-notch service, unrelenting dedication to safety, wide selection of aircraft, and years of experience in chartering private jets. To obtain a free quote, please use our online quoting tool provided below, or call toll-free 1-877-281-3051
Charter a private jet in Ocala, FL:
Book a Private Jet Charter to and from Ocala, Florida, United States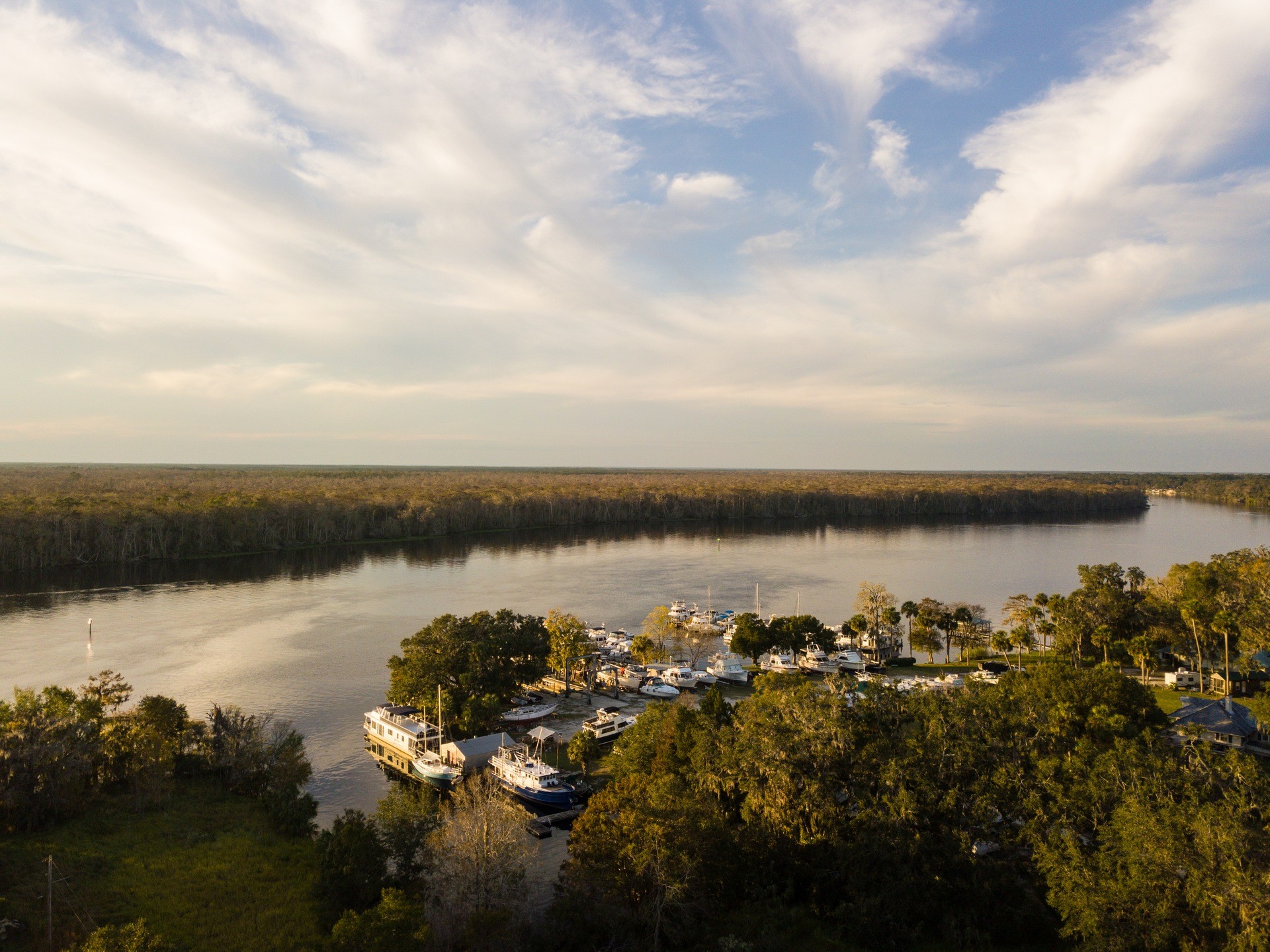 Monarch Air Group offers a wide variety of private jet charter options to and from Ocala, Florida, United States.
Ocala is the seat of a city in Marion County, with around 58,000 people. Situated in Northern Florida, it is the central city of Ocala, Florida, a Metropolitan Statistical Area and home to the College of Central Florida. Ocala charter flights are well-known for glass-bottom boat tours, fine arts, high quality of life, excellent education, business opportunities, and a growing economy. The Emergency One has its headquarters in Ocala.
Ocala delights tourists from all over the world. From natural wonders and outdoor adventures to world-class sports and culture, there's a wealth of amazing things to do here. With a private jet to Ocala, explore Florida's buried jewel with the utmost comfort.
Book a private jet charter to Ocala to see the most popular tourist attractions, like the Appleton Museum of Art, Webber Gallery, Sholom Park, Alexander Springs, Brick City Center for the Arts, Silver Springs River, Santos – Belleview Trail, Petting Zoo Ocala, Ocala Civic Theatre, Silver Springs State Park, Juniper Prairie Wilderness, Paradise Springs, and Tuscawilla Park, among the others.
The nearest major airport to Ocala is Gainesville Regional Airport, which is located 45 miles from the city center and serves Ocala charter jets.
Ocala Private Jet Airports within 70 miles
CDK, Lewis, Cedar Key, United States
CTY, Cross City, Cross City, United States
DAB, Regional, Daytona Beach, United States
DWS, Walt Disney World, Orlando, United States
GNV, Gainesville Regional, Gainesville, United States
LEE, Leesburg, Leesburg, United States
OCF, Taylor Field, Ocala, United States
ORL, Orlando Executive, Orlando, United States
SFB, Orlando Sanford Intl, Sanford, United States
ZPH, Zephyrhills, Zephyrhills, United States
Hotels in Ocala, FL
Hampton Inn & Suites Ocala, 3601 Southwest 38th Avenue, Ocala
Holiday Inn Hotel & Suites Ocala Conference Center, 3600 Southwest 38th Avenue, Ocala
Silver Princess Motel, 3041 South Pine Avenue, Ocala
Hilton Ocala, 3600 Southwest 36th Avenue, Ocala
La Quinta Inn & Suites Ocala, 3530 Southwest 36th Avenue, Ocala
Courtyard Ocala, 3712 Southwest 38th Avenue, Ocala
Comfort Suites, 3825 Old Blitchton Road, Ocala
Fairfield Inn & Suites Ocala, 4101 Southwest 38th Court, Ocala
Holiday Inn Express Ocala Midtown Medical Center, 1212 South Pine Avenue, Ocala
Red Roof Inn & Suites Ocala, 120 Northwest 40th Avenue, Ocala
Country Inn & Suites By Carlson, Ocala, FL, 3720 Southwest College Road, Ocala
Quality Inn, 3434 Southwest College Road, Ocala
FAQ for a Private Jet Charter Flights to Ocala
Why choose a private jet to Ocala with Monarch Air Group?
Monarch Air Group provides private plane rental in Ocala, FL, to customers regardless of the purpose of travel. We have access to a diverse selection of private jets to Ocala and pay special attention to safety and reliability. Our team will provide various additional services for Ocala private jet charters. We will meet all of your requirements to ensure our services meet your Ocala aircraft rental expectations.
How much does it cost to book an Ocala private jet charter?
The cost of an Ocala private jet depends on where you want to go, how many passengers, and the size of the Ocala jet. You can ask our experts if you have not found the Ocala private jet charter information. If you are traveling with a large group, prices for charter flights to Ocala may vary. Using the private jet charter cost estimator, you can get a rough flight cost estimate.
Here are some approximate prices for private flights to Ocala:
Charter a Private Jet to Ocala from Teterboro: from $14,840;
Charter Flights to Ocala from DC: from $12,540;
Private Flights to Ocala from LA: from $34,500.
*Estimated price before taxes & fees.
What types of private jets can use for Ocala charter flights?
Monarch Air Group's team of experts can recommend jets in Ocala that meet your specific requirements. Each category has a different size and capacity depending on your travel needs. The choice depends on the range of your flight, the level of comfort you require, and the number of passengers. We specialize in finding the right type of aircraft for Ocala charter flights.
| Aircraft type | Passengers | Non-stop range | Cruising speed | Intended use |
| --- | --- | --- | --- | --- |
| Light Jet | up to 6 passengers | about 700 – 2,000 miles | 476 to 518 mph | for comfortable short- to mid-range distances |
| Midsize Jet | up to 10 passengers | about 1,300 – 1,500 miles | 422 to 541 mph | to fly nonstop from coast to coast |
| Super midsize Jet | up to 10 passengers | about 3,500 – 4,000 miles | 490 to 590 mph | for longer flights |
| Heavy Jet | up to 18 passengers | about 6,000 miles | 480 to 551 mph | traveling overseas in luxury for an intercontinental flight |
| Turboprops | up to 10 passengers | about 600 – 1,900 miles | 220 to 360 mph | for short- to mid-range flights |
| Ultra-Long Range Jet | up to 19 passengers | about 2,800 – 7,685 miles | 460 to 594 mph | for long-haul travels |
| Helicopters | up to 28 passengers | about 250 – 600 miles | 150 to 175 mph | for passenger and cargo transportation |
What are the benefits of flying an Ocala private jet?
Ocala jet charter has many undeniable benefits and has long been the best flight option for corporate executives, business professionals and corporations worldwide. With a private jet charter Ocala FL, we guarantee all customers the privacy and professionalism you expect from your flight. One of the most popular reasons for private plane charter Ocala is that many of the world's wealthy people prefer to fly private, primarily for vacation. Our charter specialists are available 24 hours a day to provide you with a full range of private aircraft rental services.
Popular destinations near Ocala by private jet
Tampa – is a business center with a variety of cultural offerings.
Destin – is famous for its beautiful beaches, great golf courses, and great fishing.
Pensacola – is Florida's coastal town, with safe, sandy beaches perfect for kids.
Fort Lauderdale is a popular tourist destination with lively bars, scenic boat canals, and an expansive waterfront.
Our clients travel on efficient and comfortable private jets. If you haven't found the answers to all your questions, you can contact our experienced and reliable team at any time or visit our air charter FAQ page.