A private flight at Christmas or New Year's Day can be the best way to air travel during the holidays. Commercial airlines are more strict about their schedules. Therefore, flying in or out of town during this time can be complicated. The flexibility of a private jet on Christmas or New Year's Day allows you to travel as quickly and comfortably as possible between cities within the United States and abroad.
Book a Private Jet for Christmas & New Year Travel with Monarch Air Group
The advantage of charter a private jet for Christmas or New Year's Day with Monarch Air Group is the flexibility of the schedule and the availability of the airports they can land at. Because private jets are smaller, they can access remote airfields and small runways.
Any time will be appropriate when booking a private jet flight for New Year & Christmas with Monarch Air Group. We offer a personalized approach and luxury services for private jet charters.
Cost of New Year & Christmas Private Jet Charter
The price for a New Year & Christmas private jet charter ranges from $2,500 to $14,000 per flight hour and mainly depends on the type of aircraft chosen. The right kind of aircraft for a Christmas or New Year private travel depends on the number of people traveling on it, the budget, the route, and the amount of luggage. Each category of New Year & Christmas jets has an hourly rate, some of which are:
1. Light jets
Light jet is cost-effective and can carry up to 6 passengers up to 2,500 nautical miles. The main advantage of this class is that you can land closer to your final destination. It is the most favored aircraft among business travelers, but it can also quickly get you to almost any point within the country on a New Year & Christmas charter flight. Popular models: Hawker 400XP, Phenom 100E, Citation M2.
2. Midsize and super-midsize jets
Flights on midsize and super-midsize jets are the best choice for longer flight durations with up to 10 passengers. Compared to light aircraft class, midsize jets have a roomier baggage compartment and a higher ceiling. Super-midsize jets can fly up to seven hours without stopping or an average of 3,500 nautical miles. The cabin provides all the upgraded amenities you'd expect in a private jet for a Christmas or New Year's Eve flight. Popular models: Lear 60XR, Cessna Citation VII, Gulfstream G200.
3. Heavy and ultra-long-range jets
Heavy jets are ideal for traveling in groups of 14 people and can fly for more than nine hours without stopping. It may have onboard showers, separate areas for rest and work, an enclosed lavatory, and a bedroom. Meanwhile, the ultra-long-range jets seat up to 19 passengers and can travel up to 7,500 nautical miles. A full-service cabin ensures that you can stay productive or relax and enjoy exquisite meals during your flight. Popular models: Challenger 605, Dassault Falcon 8X, Gulfstream G650.
New Year & Christmas Jet Charter Popular Destinations
Have you thought about where to travel by private jet during the winter holidays? It is one of the most festive times of the year when the sparkling lights come on, the bustling markets open, and the fantastic Christmas trees are set up.
There are incredible and fabulous places worldwide, so you might as well go somewhere special this New Year's Eve. We can turn your New Year's Eve & Christmas charter jet flight into a grand event of celebration.
Tropical New Year & Christmas Private Flight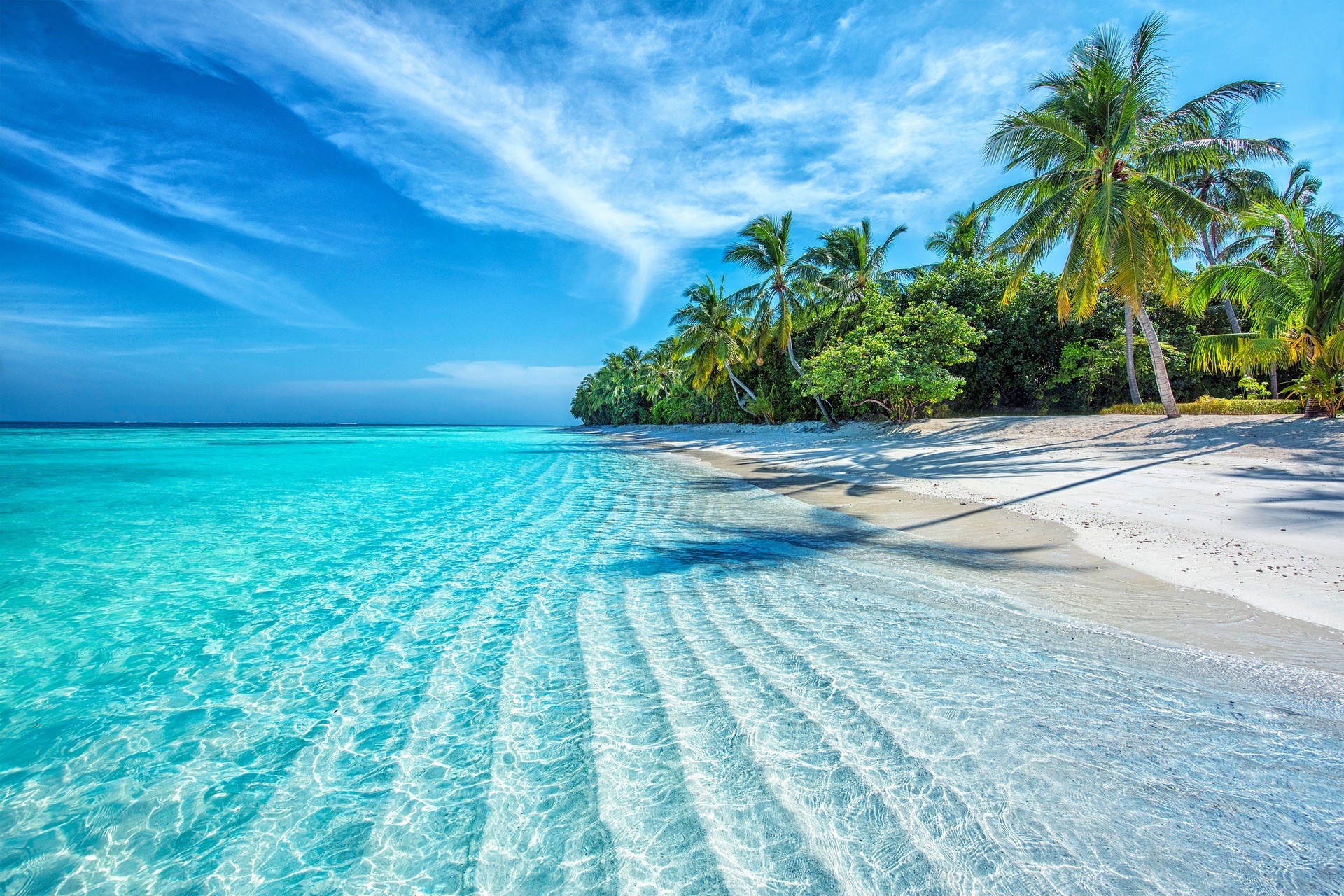 1. US Virgin Islands
With cliffs reaching high into the sky, lush green areas and turquoise waters make the US Virgin Islands a favorite for tropical New Year & Christmas Private jet flights. These lively tourist islands offer a wide variety of shopping centers, restaurants, and water sports. Also, the islands of Saint Thomas, Saint John, and Saint Croix offer the best spas, fantastic white sand beaches, and five-star accommodations.
2. Ibiza, Spain
One of Europe's most famous vacation spots, Ibiza offers 50 stunning beaches and 125 miles of rugged coastline. It has a reputation as an island of parties and vibrant nightlife, thanks to its many activities, parties, trendy nightclubs, bars, and restaurants. However, you can go to one of the remote beaches with a New Year & Christmas private jet charter in the north of the island if you prefer a quieter holiday.
3. Mahe Island, Seychelles
Mahe Island is home to beautiful beaches, vibrant art culture, and numerous fresh produce markets. The island is one of the largest urban islands in Seychelles, surrounded by coral reefs and dense jungle vegetation. Tourists can take tours to many small secluded beaches or excursions through lush rainforests with picturesque views of unspoiled nature.
New Year & Christmas Private Flight USA and Europe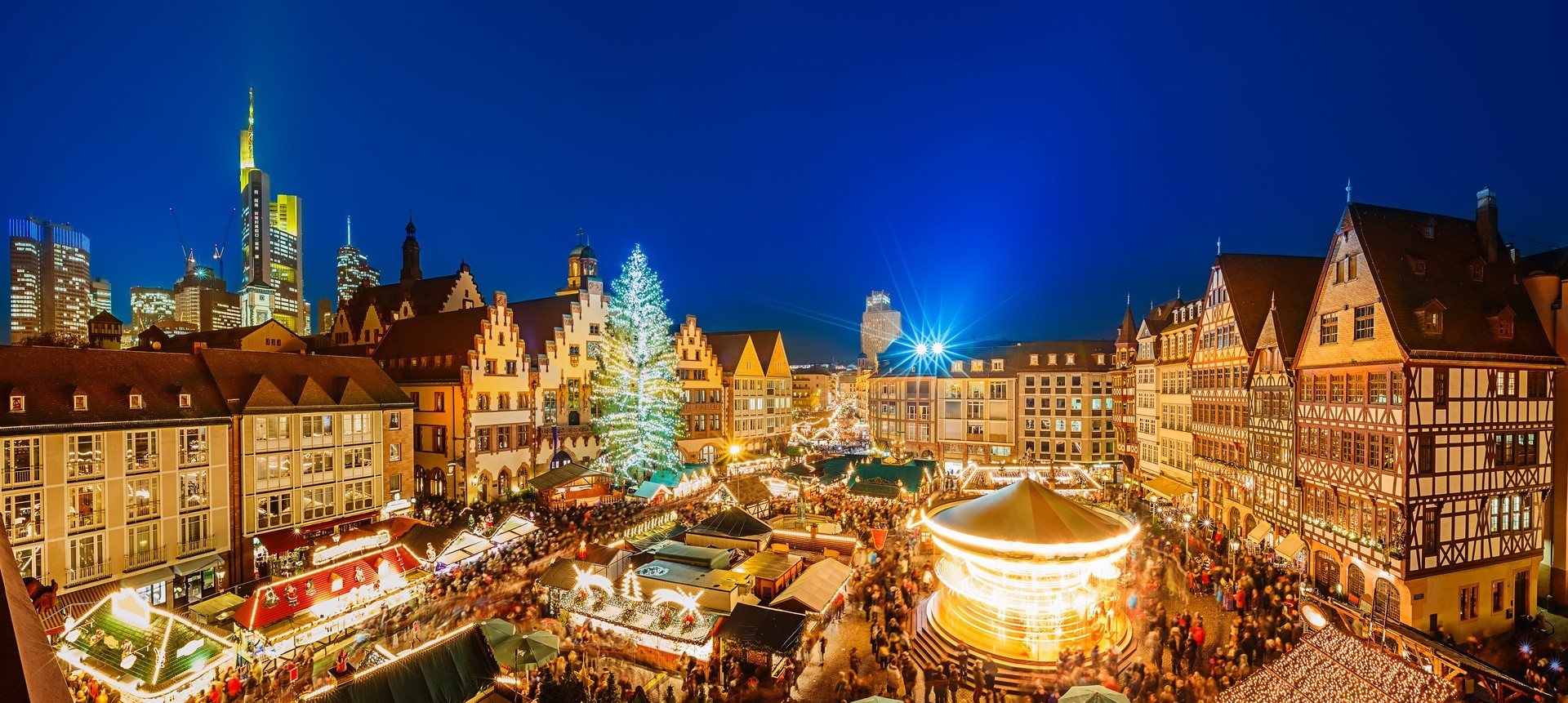 1. Cooperstown, New York
Cooperstown, in the northeastern United States, hosts an incredible annual winter carnival with wagon rides, treats, and Christmas lights. Enjoy the Christmas coziness in Cooperstown, New York. This place is perfect for you if you have kids.
2. Amsterdam, Netherlands
Amsterdam is an excellent choice for your next private flight on Christmas Day. It's a party city and home to some of the most exclusive clubs in the world. There is something unusual and fun in every corner of the Dutch capital. The highlight of the city's holiday calendar is the spectacular Amsterdam Light Festival.
3. Martha's Vineyard, Massachusetts
Martha's Vineyard Resort is located on a small island in the Atlantic Ocean just south of the Massachusetts coast. It's a favorite spot for major celebrities every Christmas. Admire the harbor view and relax for Christmas in an exclusive New England location.
4. Venice, Italy
Revel in Venice's magical and festively cozy atmosphere at Christmas and New Year's. During the holidays, Venice's large and small squares set up outlets with Venetian pastries and mulled wine. If you've never been to Venice for New Year's Eve, you need to experience it. Luxurious music is played live and in excellent acoustics, with masterpieces of painting, sculpture, and architecture all around you.
5. Woodstock, Vermont
Woodstock is the perfect place to take a private flight at Christmas if you want to relax and enjoy the small-town hospitality. You can ride horseback in the town square or enjoy the festive Christmas parade. It's filled with all the warmth and unique spirit you'll expect in New England.
Ski New Year & Christmas Private Flight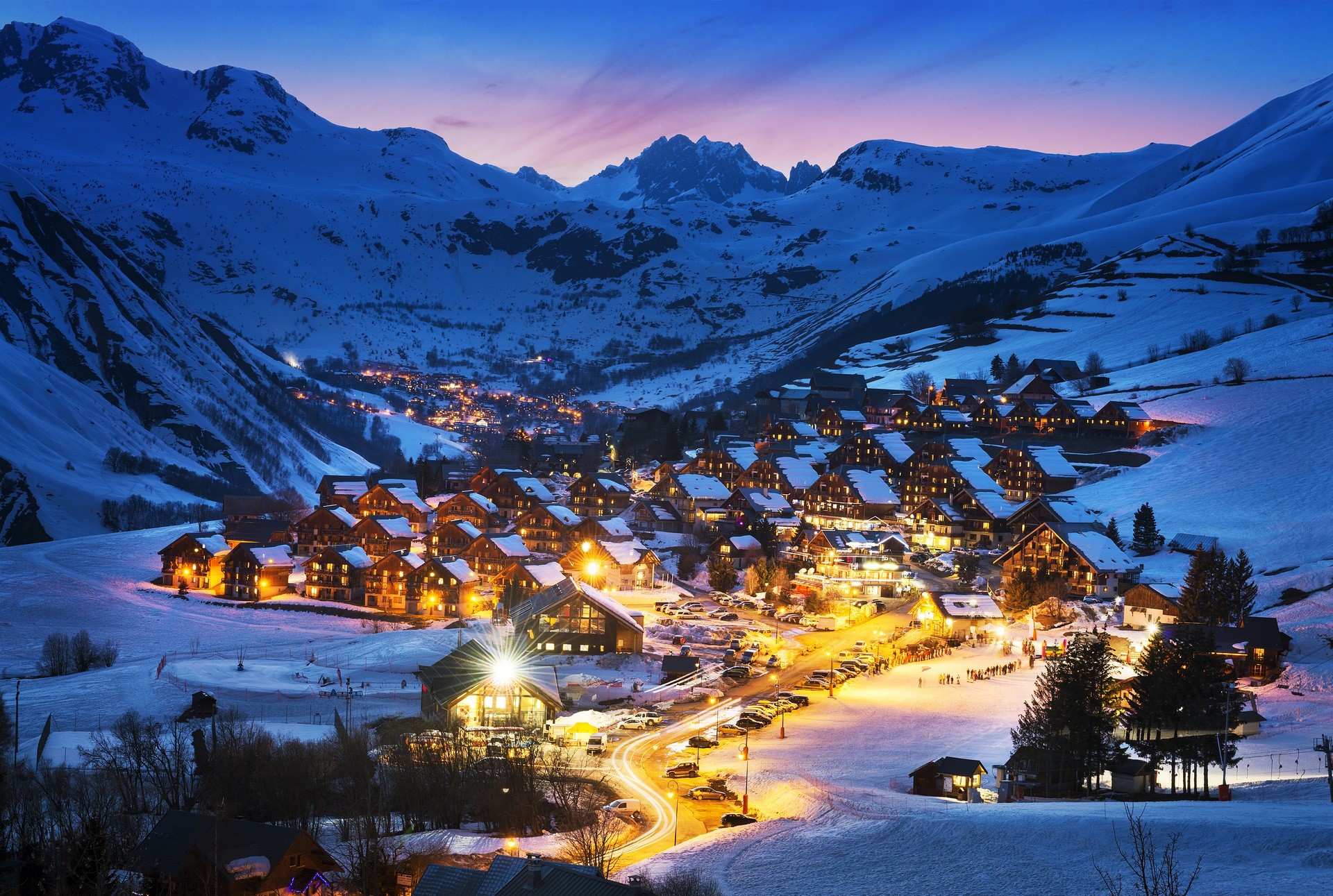 1. Aspen, Colorado
Ski New Year & Christmas private flight is the peak season for this world-famous ski town of Aspen, Colorado, which consists of many mountains with dozens of elevators and trails. It's a luxury destination for travelers of all ages and skill levels. Because of its location, private jets are one of the most efficient ways to get to Aspen.
2. Big Sky Resort, Montana
Montana is home to some of the best ski trails in the country. It's nearly 6,000 acres of prime ski area served by 36 elevators. Also, there are plenty of other activities and hot spots to enjoy, including family zip-lining, sledding tours, and snowshoeing.
3. Courchevel, France
Known for luxury boutiques, palaces, and a vast ski area, Courchevel is an ideal choice for skiing New Year & Christmas private jet charter. It is difficult to resist the charm and splendor of the resort, with the most extensive ski area in the world. Courchevel is unique because it has an altiport with strict access conditions.
Charter a Private Jet for New Year & Christmas
Flying on a private jet for Christmas and New Year's Eve can be that golden ticket to ending the year on a high. You can celebrate the holiday season in style and avoid airport delays by booking a charter jet for Christmas and New Year private flights.
The main advantages of New Year & Christmas charter flights:
Departure from your local airport;
Flexibility if you want to extend your vacation;
Scheduling flights according to your plans;
The ability to travel with pets;
Avoidance of airport delays and queues.
Our dedicated team is available 24 hours a day, seven days a week if you need a last-minute private jet service during the holiday season.
FAQs: Private Jet Charter at Christmas and New Year
Are private jet airports open on Christmas Day or New Year's Day?
Generally, private jet airports and smaller airfields will be closed on New Year's and Christmas Day. However, private jet airports, which also operate scheduled flights, will be open, and higher boarding or handling surcharges may apply as well. The opening hours for Christmas and New Year's Eve depend on the airport.
Can I take my children on a private jet on Christmas Day or New Year's Day?
Our clients deserve close attention as well as a special individual approach and are welcome aboard our private jets. At any time of the year, we provide the highest safety and comfort for babies, small children, and other family members.
Can I visit Christmas markets by private jet?
Traveling by private jet to Christmas markets worldwide perfectly combines luxurious travel with traditional holiday shopping. So grab a mulled wine in Berlin and delicious Belgian chocolate in Bruges, or discover magical Prague. There are many possibilities, so if you need help choosing where to go, we will advise you on the best Christmas markets worldwide.