Monarch Air Group provides private air charter in Naples, Italy. Our clients benefit from top-notch service, unrelenting dedication to safety, wide selection of aircraft, and years of experience in chartering private jets. To obtain a free quote, please use our online quoting tool provided below, or call toll-free 1-877-281-3051.
Charter a private jet to&from Naples, Italy
Book a Private Jet Charter to Naples, Italy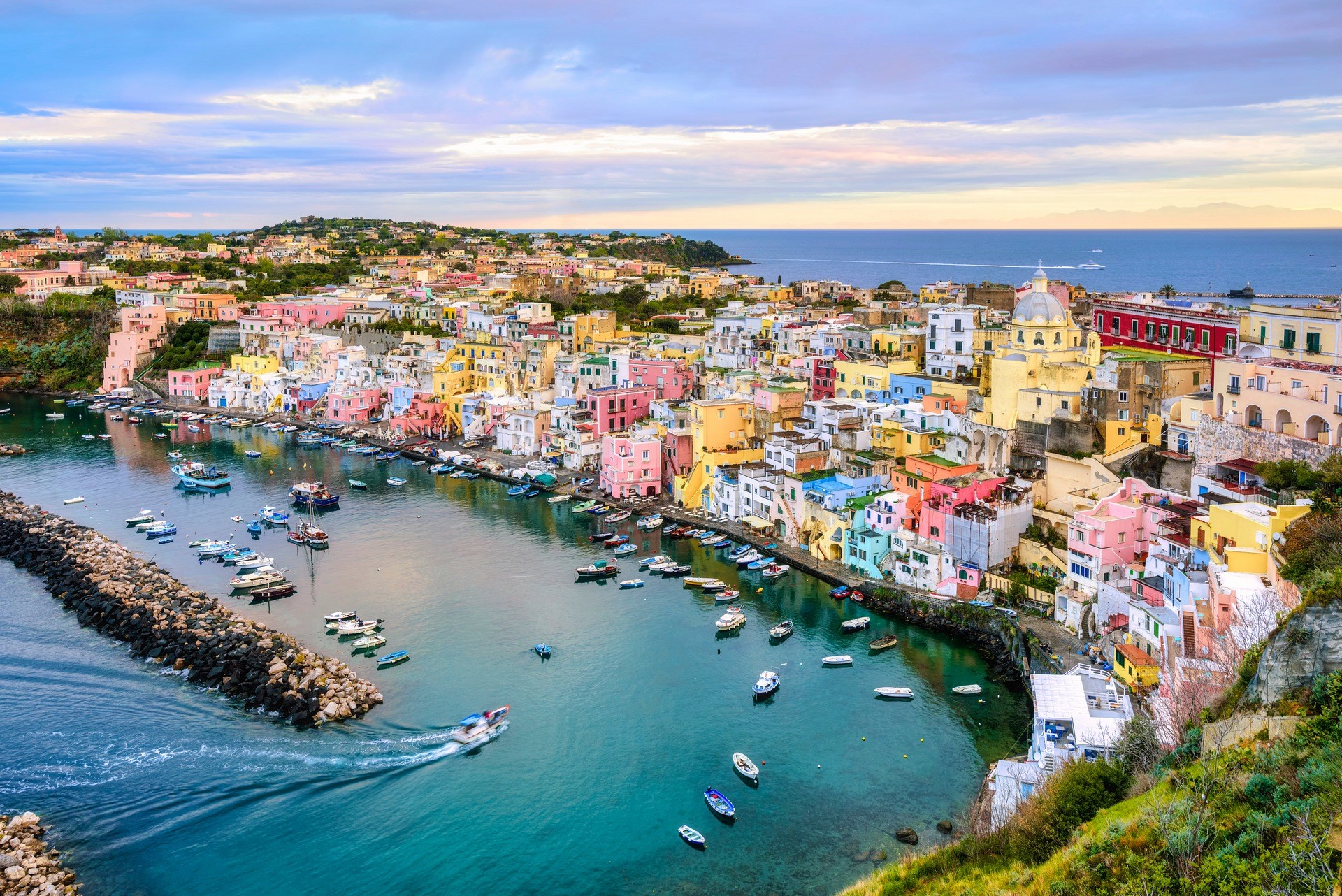 Monarch Air Group provides private jet charter flights in and out of Naples, Italy.
Naples is one of the most well-known cities in Italy, the third largest after Rome and Milan, the largest city in southern Italy, and the capital of the Campania region. It is situated in a stunning bay in Naples Bay. Naples has played a significant role in the history of Italy, and it is currently a major industrial, commercial, touristic, and cultural hub. So if you're looking for a way to make your travel experience luxurious and unique, then you need to look no further than Naples private jet.
Naples, known for its rich history and stunning architecture, is one of Italy's most charming cities, attracting visitors worldwide. Naples' old center, which is now a UNESCO World Heritage Site, is filled with majestic cathedrals, great palaces, monasteries, castles, convents, and other stunning architecture. For a truly unforgettable experience, book a flight on Naples private jet.
When renting a private jet to Naples, don't miss a chance to climb Europe's most hazardous volcano, Vesuvius. Such challenging activity will give you a new perspective on the world. If you aren't ready for an extreme vacation, climb to the top of Castel Sant Elmo's observation deck and take your most romantic pictures of the trip.
Once you've chartered a private jet to Naples, be sure to travel by ferry to Palermo, Sorrento, Capri, or any of the other nearby towns. You can take in Naples's full beauty from the sea. A beautiful and enchanting panorama of the Bay of Naples awaits you.
With a private jet charter to Naples, you can also listen to Italian artists perform classical music at Europe's oldest theater, the renowned San Carlo. Its unassuming and simple exterior reveals the most lavish interior design. On this stage, world-class opera singers and instrumental ensembles perform.
Naples is served by Pontecagnano Airport (QSR), Ischia Airport (ISH) and Capodichino Airport (NAP), that provide private charter services to both leisure and business travelers from all over the world.
Cost to charter a private jet to or from Naples
The cost of a private jet to Naples will vary depending on the size of the private jet, duration, flight time, and other factors. Here are some price options for private jets to or from Naples.
To/From Location
London
New York
Paris
Aircraft Type
Turboprops
Heavy Jet
Light Jet
Estimated Price
(One-Way)
$18,000 – $25,500
$116,000 – $142,000
$17,000 – $24,500
Flight Duration
3hr 40min
8hr 30min
2hr 15min
Naples Private Jet Airports within 70 miles
APF, KAPF, Naples Municipal
RSW, KRSW, Southwest Florida International
PGD, KPGD, Charlotte County
MRK, Marco Island
FMY, KFMY, Page Field General Aviation
FAQs: Private Jet Flights to Naples
Why choose a private jet to Naples with Monarch Air Group?
Monarch Air Group offers private jet charter to Naples, Italy, on request at any time of the day or night. A Naples private charter flight guarantees the right conditions for relaxation aboard a luxury private jet or productive work. We offer first-class and personalized service for your private jet rental in Naples.
How much does it cost to book a Naples private jet charter?
The Naples jet prices range from $2,000 to $11,000 per billable flight hour, depending on the aircraft type. The costs of charter flights to Naples also depend on the range of the aircraft, additional services on board, and other factors.
What types of private jets can use for Naples charter flights?
Monarch Air Group has access to a network of private jets and offers clients a wide selection of Naples jets. To determine the correct size aircraft for Naples air charter service, you should consider the number of passengers and luggage volume and pre-determine your budget.
What are the benefits of flying on a Naples private jet?
With Naples private jet charters, you can enjoy all the benefits of a private flight. On board a private jet, you'll enjoy audio systems, furnished work areas, a private bedroom, and more. We also arrange for assistance at customs, transfers to your hotel, and ground transportation.
Popular destinations near Naples by private jet
Rome- is a world-renowned cultural and historical center.
Venice – is a northern Italian city with many stunning locations to surprise first-time visitors.
Florence – is a city in the picturesque Tuscan valley, with ancient avenues and fascinating historical sites.
Our clients travel on efficient and comfortable private jets. If you haven't found the answers to all your questions here, you can contact our experienced and reliable team at any time or visit our air charter FAQ page.