Monarch Air Group's air charter service to Napa Valley, CA is guaranteed to be private, efficient, and flexible. Airports servicing the San Francisco Bay Area include Marin County Airport (KDVO), Petaluma Municipal Airport (KO69), and Buchanan Field Airport (KCCR). For the nearest airport to Napa Valley, Monarch Air Group provides air charter services directly to Napa County Airport (KAPC).
Charter a private jet to/from Napa Valley
About Napa Valley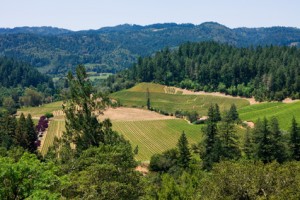 Napa Valley is among the world's main travel place situated in San Francisco Bay Area in California. It is one of the renowned wine regions in the world. This California's wine country has the perfect climate for grapes and is a homeland to over 200 wineries. Every year over 5 million people travel to Napa Valley to discover its fine dining, vineyards, sightseeing opportunities, and shopping. The most notable attractions include the Opera House, Safari West, the Beringer Brothers Winery, the Seguin Moreau Napa Cooperage, the Napa Valley Exposition, and the Veterans Home of California, among others. Napa Valley boasts numerous outdoor activities from horseback riding at Bothe State Park, live cooking at Culinary Institute of America, hiking at Robert Louis Stevenson State Park, and hot air ballooning.
To book your air charter service to Napa Valley, call +1 (954) 359 0059 to reach our charter department. To get an instant quote, submit your quote request here.