Monarch Air Group provides private air charter in Nanjing. Our clients benefit from top-notch service, unrelenting dedication to safety, wide selection of aircraft, and years of experience in chartering private jets. To obtain a free quote, please use our online quoting tool provided below, or call toll-free 1-877-281-3051.
Charter a private jet in Nanjing:
About Nanjing, China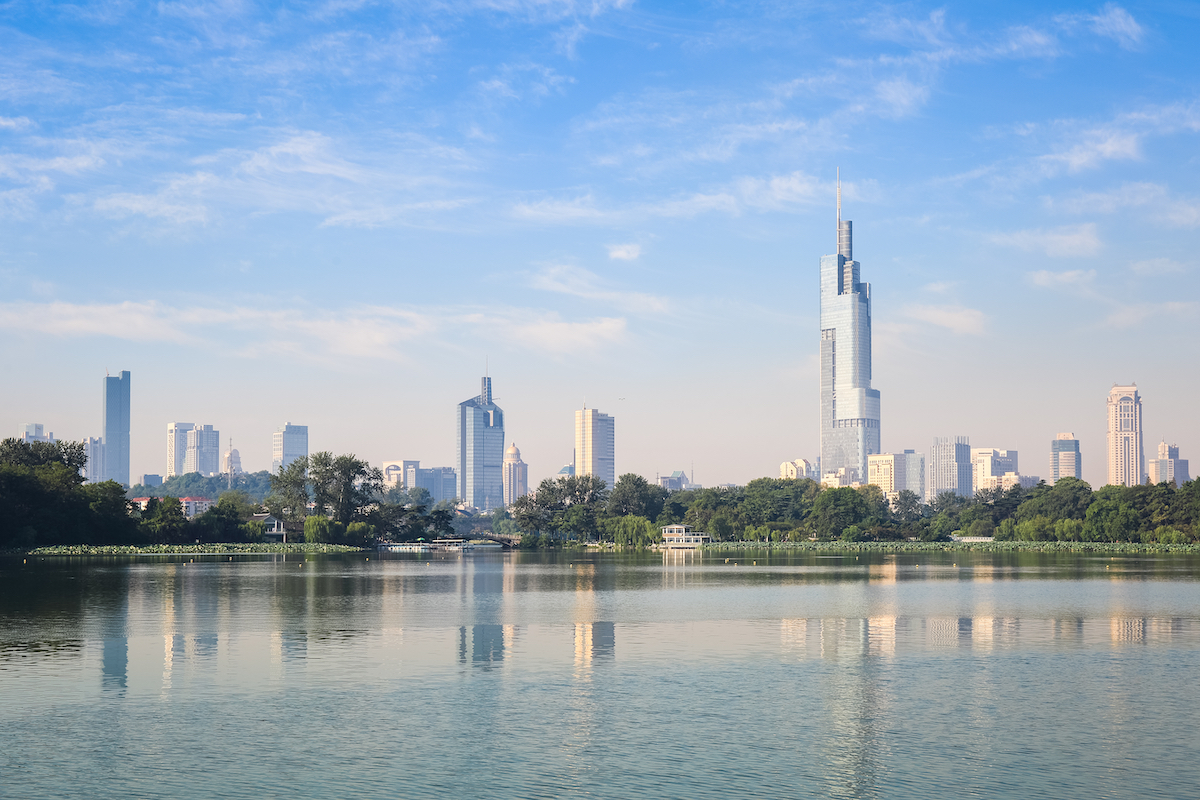 Monarch Air Group offers private jet charter services to and from Nanjing, China.
The capital of Jiangsu province, Nanjing is one of the largest cities in eastern China. It is a major center of research, economy, politics, education, transport networks and culture in China. Nanjing is one of 15 sub-provincial cities of the country and home to one of the largest inland ports in the world.
Nanjing is a famous tourist destination with its parks, gardens, monuments, buildings, temples, castles, museums and universities. The top popular attractions of the city include the legendary Linggu Temple, the ancient Yangshan Quarry, the annual Grape Festival at Jiangxin Island or Jingxinzhou, Yangtze River power line crossings, Xuanwu Lake, Couple Park, Nanjing Hongshan Forest Zoo and Yuhuatai Memorial Park of Revolutionary Martyrs.
Located 29 km from the city, Lukou International Airport is the Nanjing's nearest major airport that provides both national and international flights.
Nanjing Airports within 70 miles
1. CZX, Changzhou, Changzhou, China
2. NKG, Lukou International Airport, Nanking/nanjing, China
3. WHU, Wuhu, Wuhu, Democratic Republic Of Congo
Hotels in Nanjing
1. Sheraton Nanjing Kingsley Hotel & Towers, 169 Hanzhong Road, Qinhuai, Nanjing
2. Sofitel Galaxy Nanjing, 9 Shanxi Road, Gulou, Nanjing
3. Holiday Inn Nanjing, 1 Jiankang Road, Qinhuai, Nanjing
4. Crowne Plaza Nanjing Hotel & Suites, 89 Hanzhong Road, Qinhuai, Nanjing
5. Jinling Hotel, No.2 Han Zhong Road, Xin Jie Kou Square, 南京市
6. InterContinental Nanjing, 南京市鼓楼区中央路1号
7. Nanjing Grand Hotel, 广州路208号, Gulou, Nanjing
8. Novotel Nanjing Central, 68 Huaihai Road, Qinhuai, Nanjing
9. Shangri-La Hotel Nanjing, 329 Central Road, Gulou, Nanjing
10. Jingli Hotel, 7 Beijing West Road, Gulou, Nanjing
11. Ramada Plaza Nanjing, 45 North Zhong Shan Road, 南京市
12. Nanjing Zhonghua ibis Hotel, 南京市秦淮区中华路1号
13. Central Hotel Nanjing, No 75 Zhongshan Road
14. Grand Metropark Hotel Nanjing, No. 319 East Zhongshan Road, 南京市
15. Golden Eagle Summit Hotel, 1 Zhujiang Road, Xuanwu, Nanjing