Monarch Air Group provides private air charter in Mustique, Caribbean. Our clients benefit from top-notch service, unrelenting dedication to safety, wide selection of aircraft, and years of experience in chartering private jets. To obtain a free quote, please use our online quoting tool provided below, or call toll-free 1-877-281-3051.
Charter a private jet to&from Mustique
About Mustique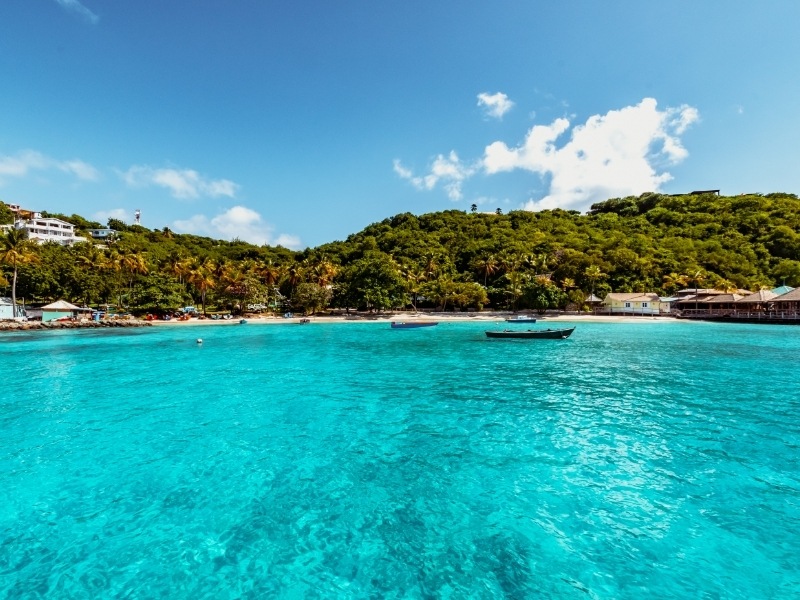 Monarch Air Group offers private jet charter services to and from Mustique.
Mustique Island is owned by the Caribbean State of Saint Vincent and the Grenadines and is part of the Lesser Antilles Archipelago, a private island since the 1950s. Mustique is one of the most luxurious places on the map of the Caribbean Sea, measuring only six square kilometers on the border between the Atlantic Ocean and the Caribbean Sea. Here visitors can not only relax on picturesque beaches, but also spend time in luxurious conditions. The beauty of this place and high level of service attracted celebrities, movie stars, music and art stars here.
Mustique is an island for lovers of luxury. If you are looking for comfort and high level of service that will make your island paradise more enjoyable, Mustique is the place to go. Many attractions provide not only excellent natural conditions in the form of beaches, beautiful jungles and paradisiacal scenery, but also a tennis school, spa and fitness center, golf course, as well as the possibility of water sports or horse riding.
The most convenient way to get to Mustique chartering a private jet in Mustique Airport (MQS), a small private airport on Mustique Island.
Mustique Map
Airports within 70 miles For Private Jets to Mustique
1. SVD, Argyle International Airport, Saint Vincent and the Grenadines
2. UVF, Hewanorra International Airport, Vieux Fort, Saint Lucia
3. GND, Maurice Bishop International Airport, Saint Georges, Grenada
4. SLU, George F. L. Charles Airport, Castries, Saint Lucia
5. TAB, Arthur Napoleon Raymond Robinson International Airport, Scarborough, Trinidad and Tobago
6. POS, Piarco International Airport, Port of Spain, Trinidad and Tobago
7. MQS, Mustique Airport, Mustique Island, Saint Vincent and the Grenadines
8. BQU, J. F. Mitchell Airport, Bequia, Saint Vincent and the Grenadines
9. CIW, Canouan Airport, Canouan, Saint Vincent and the Grenadines
10. TVSV, E. T. Joshua Airport (defunct), Kingstown, Saint Vincent and the Grenadines
11. PLI, Palm Island Airport, Palm Island, Saint Vincent and the Grenadines
12. UNI, Union Island Airport, Union Island, Saint Vincent and the Grenadines
13. CRU, Lauriston Airport, Hillsborough, Grenada