Monarch Air Group provides private air charter in Morristown, New Jersey. Our clients benefit from top-notch service, unrelenting dedication to safety, wide selection of aircraft, and years of experience in chartering private jets. To obtain a free quote, please use our online quoting tool provided below, or call toll-free 1-877-281-3051
Charter a private jet in Morristown, NJ:
Private Jet Charter to and from Morristown, New Jersey, United States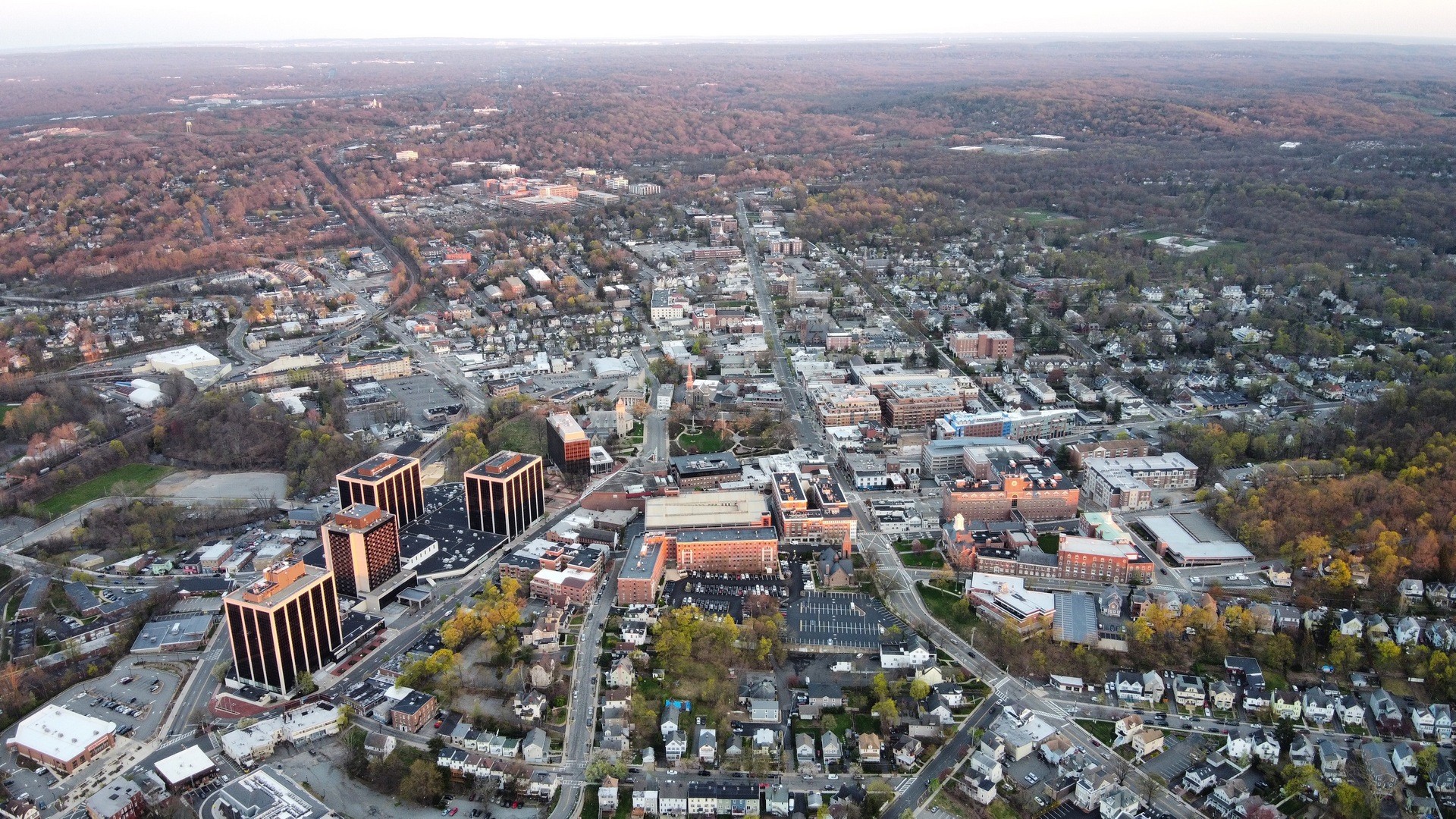 Monarch Air Group offers plenty of private jet charter options to and from Morristown, New Jersey, United States.
Morristown, located in Morris County, is a stunning town geographically surrounded by Morris Township. It serves as the county seat and is home to approximately 18,411 residents. Morristown private jet charter is known for its wide range of world-class amenities. With a rich history, the town proudly showcases numerous historic attractions and museums. Morristown stands out for its strong economy and exceptional quality of life.
When booking a private jet to Morristown, step back in time at the Morristown National Historical Park, a testament to the town's pivotal role during the Revolutionary War. The Ford Mansion and Jockey Hollow encampment sites offer visitors a chance to explore the past through guided tours, interactive exhibits, and beautifully preserved landscapes.
For an enriching cultural experience, the Morris Museum is a treasure trove of art, science, and history. From engaging exhibitions to a diverse collection of artifacts, this museum captivates all ages. The Bickford Theatre within the museum also hosts performances ranging from theater to live music. So charter a private jet to Morristown and enjoy your time.
With a private jet to Morristown, nature enthusiasts will find solace at the Frelinghuysen Arboretum. With its expansive gardens, walking trails, and educational programs, the arboretum offers a peaceful escape from the hustle and bustle of daily life. The vibrant seasonal displays and themed gardens make every visit unique.
Art aficionados and history buffs alike will appreciate the Macculloch Hall Historical Museum when renting a private jet to Morristown. The museum's collection includes American art, historical artifacts, and the exquisite W. Parsons Todd Library. In addition, at the heart of Morristown lies Morristown Green, a bustling public square surrounded by shops, restaurants, and historic landmarks. This lively gathering spot hosts various events throughout the year, from outdoor concerts to farmers' markets, fostering a sense of community.
For a dose of nostalgia and modern entertainment, charter a private jet to Morristown and visit the Morristown Game Vault, which is a haven for gamers. This arcade boasts a diverse array of classic and contemporary arcade games and pinball machines, making it a delightful stop for gamers of all ages.
Morristown has two major airports nearby. The first is Morristown Municipal Airport, which is only 6 miles away from the town center. The second is Newark Liberty International Airport, 23 miles from Morristown.
Morristown Private Jet Rental Cost
Morristown private jet rental ranges from $2,000 to $17,000 per billable flight hour or more. Turboprop jets cost from $1,800 to $2,400 per hour, light jets cost from $2,400 to $3,900, mid-size or super-midsize jets cost from $4,200 to $8,100 per flight hour, while heavy and ultra-long range jets per flight hour cost from $7,200 to $17,800.
Airports for Private Jets near Morristown
AYZ, Zahns, Amityville, United States
BBX, Wings Field, Blue Bell, United States
BLM, Monmouth Executive Airport, Belmar – Farmingdale, United States
BPA, Grumman, Bethpage, United States
DPK, Deer Park, Deer Park, United States
DYL, Doylestown, Doylestown, United States
ESP, Birchwood-Pocono, East Stroudsburg, United States
EWR, Newark Liberty International, Newark, United States
FLU, Flushing, New York, United States
FRG, Republic Field, Farmingdale, United States
HPN, Westchester County Apt, White Plains, United States
JFK, John F Kennedy Intl, New York, United States
JHC, Island Heliport, Garden City, United States
JRA, West 30th St Heliport, New York, United States
JRE, East 60th Street H/P, New York, United States
JVI, Central Jersey Regional Airport, Manville, United States
KPD, King Of Prussia, King Of Prussia, United States
LDJ, Linden, Linden, United States
LGA, La Guardia, New York, United States
LLY, Burlington County, Mount Holly, United States
FAQ: Private Jet Flights to Morristown
Why Choose a Charter Jet to Morristown with Monarch Air Group?
Monarch Air Group offers first-class private aircraft charters to Morristown, customizing our services to meet your precise travel needs. We prioritize adaptability and comfort to ensure your private jet charter experience is safe, comfortable, and cost-effective.
What Types of the Private Jets Can Use for Morristown?
Depending on variables such as flight distance, intended comfort, and passenger count, Monarch Air Group offers a variety of flight options to Morristown. We offer superior, pet-friendly aircraft equipped with in-flight entertainment systems. Our charter specialists will assist you in selecting the ideal plane and service for your Morristown charter flights after you have provided them with tour information.
What are the Benefits of Flying Morristown Private Jet?
Morristown aircraft charters offer direct flights to your desired destination at a time and date, making them ideal for individuals with a full schedule. Whether traveling with family or colleagues, our private jet charters allow you to personalize your trip with hotel transfers, in-flight meals and beverages, and even onboard business meetings. Our team of experts specializes in customizing private jet rentals to meet your specific needs.
Can I Bring My Pet on a Private Jet to Morristown?
Yes, you can, but please be aware that each flight to Morristown has specific pet regulations and restrictions. The safety and well-being of all passengers, including their beloved pets, is our utmost priority.
Popular Destinations near Morristown by Private Jet
Just about 30 miles east of Morristown, NYC offers a plethora of attractions, from Broadway shows to world-class museums, and iconic landmarks like Times Square, Central Park, and the Statue of Liberty.
Newark is a city in New Jersey located just east of Morristown. It's known for its historical significance, cultural diversity, and proximity to New York City.
Trenton is the capital city of New Jersey, situated to the southwest of Morristown. It has a rich history and serves as a hub for government activities in the state.
On our private aircraft, cutting-edge technology is utilized to enhance flight efficiency and ensure passenger safety. Customer satisfaction is our top priority, and we customize our services to meet specific needs. For additional information, please refer to our "Frequently Asked Questions" section or get in touch with us.