Monarch Air Group provides private air charter in Montreal, QC, Canada. Our clients benefit from top-notch service, unrelenting dedication to safety, wide selection of aircraft, and years of experience in chartering private jets. To obtain a free quote, please use our online quoting tool provided below, or call toll-free 1-877-281-3051.
Charter a private jet to/from Montreal, QC, Canada
Book a Private Jet Charter to and from Montreal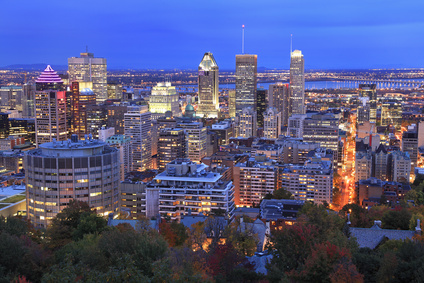 Monarch Air Group provides private jet charter flights in and out of Montreal, Quebec, Canada.
Montreal is the beautiful and second-largest Canadian city. Montreal is divided into two major parts, new and old Montreal. Walk on St. Catherine's street for dining and shopping, or visit Old Montreal for a great variety of exciting and historical places.
The most popular tourist attractions include the Notre Dame Basilica, the McCord Museum of Canadian History, and others. Montreal is home to the Montreal Jazz Festival, which has about 400 shows and attracts jazz stars from all over the world.
Airports for Private Jet near Montreal
YHU, CYHU, Montréal/Saint-Hubert Airport, Montreal, Canada
YUL, CYUL, Montréal-Pierre Elliott Trudeau International Airport, Montreal, Canada
YJN, CYJN, Saint-Jean Airport, Saint-Jean-sur-Richelieu, Canada
YMX, CYMX, Mirabel International, Montreal, Canada
FAQ for a Private Jet Charter Flights to Montreal
Why choose a charter jet to Montreal with Monarch Air Group?
Monarch Air Group provides private flights to and from Montreal, personalized service, and a wide range of private jets for different types of travel. Privacy, confidentiality, and reliability are significant advantages when renting a Montreal private jet charter. Our team will fulfill all your requirements to ensure our services meet your expectations. Call one of our agents for charter jet Montreal rentals.
How much does it cost to book a Montreal private jet charter?
Several factors determine the cost of renting a Montreal private jet. Our pricing system will help determine the price based on range, aircraft type, and several other parameters. If you can not find the required information on air charter Montreal, you can ask our experts. Moreover, using the private jet charter cost estimator, you can get a rough flight cost estimate.
Here are some approximate prices for private flights to Montreal:
Charter a Private Jet to Montreal from TEB: from $5,250;
Charter Flights to Montreal from Houston: from $28,810;
Private Charter Flights to Montreal from Dallas: from $27,830.
*Estimated price before taxes & fees.
What types of private jets can use for Montreal charter flights?
We can provide VIP jets, airliners, and heavy, light, or turboprop aircraft at competitive prices for Montreal charter flights. Our specialists will choose several aircraft types best suited to your needs for each flight. All you have to do is express your wishes, and they will be fulfilled.
| Aircraft type | Passengers | Non-stop range | Cruising speed | Intended use |
| --- | --- | --- | --- | --- |
| Light Jet | up to 6 passengers | about 700 – 2000 miles | 476 to 518 mph | for comfortable short- to mid-range distances |
| Midsize Jet | up to 10 passengers | about 1300 – 1500 miles | 422 to 541 mph | to fly nonstop from coast to coast |
| Super midsize Jet | up to 10 passengers | about 3.500 – 4.000 miles | 490 to 590 mph | for longer flights |
| Heavy Jet | up to 18 passengers | about 6.000 miles | 480 to 551 mph | traveling overseas in luxury for an intercontinental flight |
| Turboprops | up to 10 passengers | about 600 – 1.900 miles | 220 to 360 mph | for short- to mid-range flights |
| Ultra-Long Range Jet | up to 19 passengers | about 2,800 – 7,685 miles | 460 to 594 mph | for long-haul travels |
| Helicopters | up to 28 passengers | about 250 – 600 miles | 150 to 175 mph | for passenger and cargo transportation |
What are the advantages of flying on a Montreal private jet?
Renting a private jet has several undeniable advantages over commercial flights. With private plane charter Montreal we will provide the level of privacy you need by offering superior jet charter services. Our specialist is available to you 24/7, arranging group charter flights and taking business and leisure customers to their destinations.
Popular Destinations near Montreal by private jet
Ottawa—considered one of the most attractive capital cities in the world, a world-renowned tourist and convention center.
Montpelier—beautiful natural scenery, an active social life, and recreational opportunities make the city a popular destination for private charter passengers.
Quebec—provides guests with spectacular scenery, historic sites, world-renowned festivals, and year-round recreational opportunities.
Our clients travel on efficient and comfortable private jets. If you haven't found the answers to all your questions, you can contact our experienced and reliable team at any time or visit our air charter FAQ page.