The Mi-26 heavy multirole transport helicopter was created in the late 1970s, is capable of carrying up to 20 tons of cargo at up to 186 miles per hour, and carries the title "the world's most powerful helicopter." It is a modern third-generation helicopter designed to transport various equipment and large-size cargo on the external sling and inside the cabin with a total weight of up to 20 tons.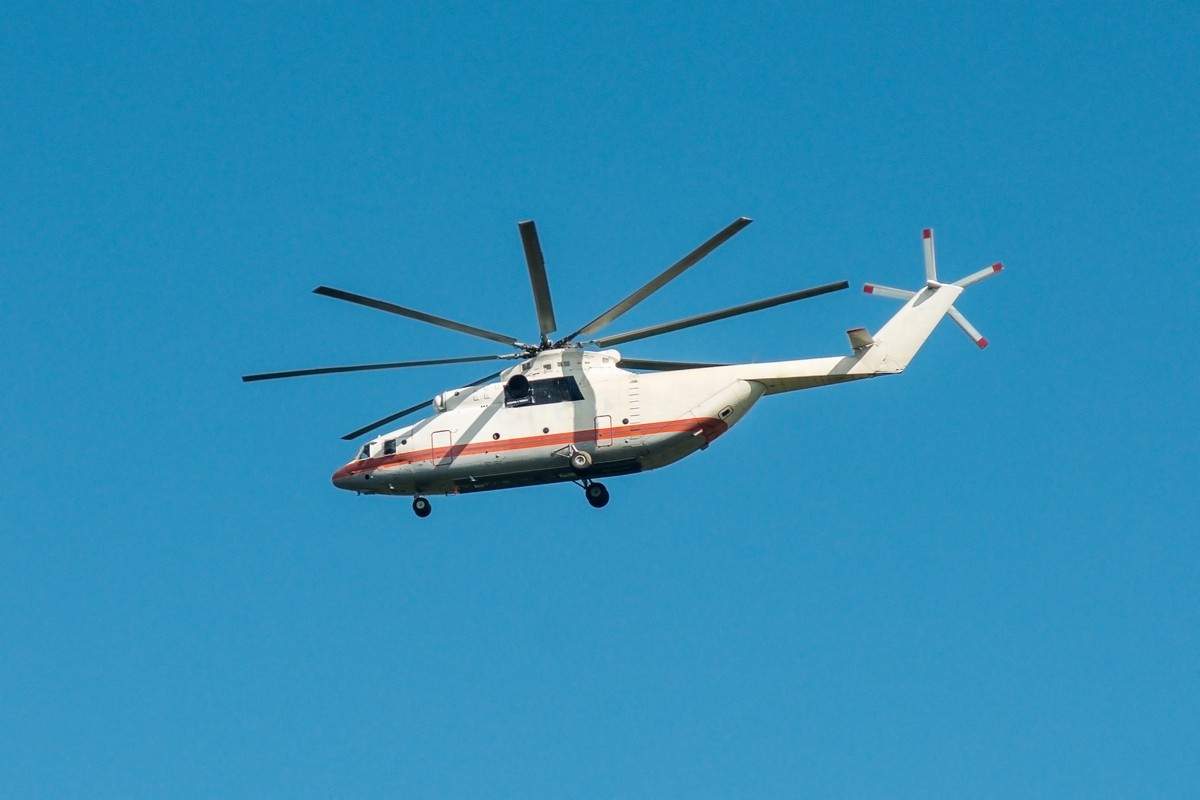 Charter an MI-26 Helicopter:
MI-26 Specifications
Max Payload: 20t
Max Speed: 300 km/h
Cruising speed:250 km/h
Range: 620 km
There is no counterpart of Mi-26 in the world yet. It is constructed by a single-rotor scheme with a tail rotor. It is equipped with an onboard television unit with video cameras and a control device facilitating machinery loading and cargo behavior on an external sling during the flight. In contrast, the principal and tail rotor blades are equipped with an electrothermal antifreeze system. Construction and equipment of the Mi-26 allow it to be operated during autonomous basing on unequipped sites.