Monarch Air Group provides private air charter in Medford, Massachusetts. Our clients benefit from top-notch service, unrelenting dedication to safety, wide selection of aircraft, and years of experience in chartering private jets. To obtain a free quote, please use our online quoting tool provided below, or call toll-free 1-877-281-3051.
Charter a private jet in Medford, MA:
About Medford, Massachusetts, United States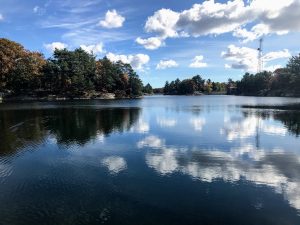 Monarch Air Group offers a wide variety of private jet charter options to and from Medford, Massachusetts, United States.
Located in Middlesex County, northwest of downtown Boston, Medford lies on the Mystic River and is home to over 56,000 people. The city is famous for its diverse community, fast-growing economy, extraordinary history, spectacular landmarks, warm atmosphere, fantastic quality of life, and the Tufts University. Medford provides a host of business, job, and entertainment opportunities, as well.
Some of the most visited places of interest in Medford include the Tufts University Art Gallery, Wright's Tower, Royall House and Slave Quarters, Salem Street Burying Ground, Henry Bradlee Jr. House, Grace Church, John Wade House, Amelia Earhart residence, Medford-Park Division, Prescott Park, Carr Park, and Victory Park, among the others.
The closest major airports to Medford are Boston Logan International Airport located 8 miles from the city center, Manchester-Boston Regional Airport situated 48 miles from the city, and Worcester Regional Airport situated 56 miles from Medford.
Medford, MA Airports within 70 miles
1. AFN, Municipal, Jaffrey, United States.
2. BBF, Burlington, Burlington, United States.
3. BED, Hanscom Field, Bedford/Hanscom, United States.
4. BOS, Logan International, Boston, United States.
5. BVY, Beverly Municiple Airport, Beverly, United States.
6. BXC, Boxborough, Boxborough, United States.
7. CON, Concord, Concord, United States.
8. EEN, Dillant-Hopkins, Keene, United States.
9. EWB, New Bedford, New Bedford, United States.
10. FMH, Otis AFB, Falmouth, United States.
11. GDM, Municipal, Gardner, United States.
12. HYA, Barnstable, Hyannis, United States.
13. JBC, Boston City Heliport, Boston, United States.
14. JHY, Hyatt Regency H/P, Cambridge, United States.
15. LWM, Lawrence, Lawrence, United States.
16. MMN, Minute Man Airfield, Stow, United States.
17. MQI, Quincy, Quincy, United States.
18. MXG, Marlborough, Marlborough, United States.
19. NCO, NAS, Quonset Point, United States.
Hotels in Medford, MA
1. Sheraton Commander Hotel, 16 Garden Street, Cambridge.
2. The Mary Prentiss Inn, 6 Prentiss Street, Cambridge.
3. AC Hotel Boston North, 95 Station Landing, Medford.
4. Homewood Suites by Hilton Boston/Cambridge-Arlington, MA, 1 Massachusetts Avenue, Arlington.
5. Holiday Inn Boston Bunker Hill Area, 30 Washington Street, Somerville.
6. AC Hotel Boston Cambridge, 10 Acorn Park Drive, Cambridge.
7. Irving House at Harvard, 24 Irving Street, Cambridge.
8. A Cambridge House Inn, 2218 Massachusetts Avenue, Cambridge.
9. Moroccan Luxury Suites Boston, 8 Salem Street, Charlestown.
10. Harvard University-Graduate School Of Design, 48 Quincy Street, Cambridge.