Monarch Air Group provides private air charter in Mason, Ohio. Our clients benefit from top-notch service, unrelenting dedication to safety, wide selection of aircraft, and years of experience in chartering private jets. To obtain a free quote, please use our online quoting tool provided below, or call toll-free 1-877-281-3051
Charter a private jet in Mason, OH:
About Mason, Ohio, United States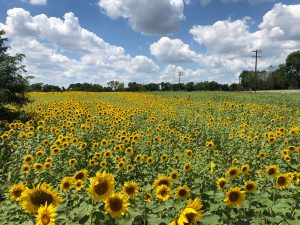 Monarch Air Group offers plenty of private jet charter options to and from Mason, Ohio, United States.
Nestled near the southwest part of Ohio, 22 miles from the city of Cincinnati, Mason is one of the largest cities in southwestern Warren County, with a growing population of about 31,091 residents. With the world-class amenities, quality education, high safety level, diverse career options, and a wide range of entertainment opportunities, Mason has been ranked as one of the best places to live in America.
Mason is best known for its abundant sports activities and is home to the Lindner Family Tennis Center, one of the world's largest tennis stadiums. The other prominent points of interest include the Beach Waterpark, Great Wolf Lodge, City of Mason Golf Center, Western Southern Open, and Kings Island, among the others.
The nearest major airports to Mason are Cincinnati Municipal Lunken Airport located 20 miles from the city center and Cincinnati/Northern Kentucky International Airport situated 37 miles from Mason.
Mason, OH Airports within 70 miles
1. CEV, Mettle Field, Connersville, United States
2. FFO, Patterson Afb, Dayton, United States
3. HAO, Hamilton, Hamilton, United States
4. HLB, Hillenbrand, Batesville, United States
5. ILN, Clinton Field, Wilmington, United States
6. MGY, Dayton-Wright Brothers Airport, Dayton, United States
7. OXD, Miami University, Oxford, Canada
8. SGH, Springfield, Springfield, United States
Hotels in Mason, OH
1. Great Wolf Lodge, 2501 Great Wolf Drive, Mason
2. Kirkwood Inn, 4027 U.S. 42, Mason
3. Comfort Suites, 5457 Kings Center Drive, Mason
4. Hampton Inn Cincinnati-Kings Island, 5323 Beach Boulevard, Mason
5. Kings Island, 6300 Kings Island Drive, Mason
6. Two Cities Pizza Co., 202 West Main Street, Mason
7. Phoenician Taverna, 7944 Mason Montgomery Road, Mason
8. Twin Dragon Buffet & Grill, 7763 Tylersville Road, West Chester Township
9. Wildflower Café, 207 East Main Street, Mason
10. James' Third Base Sports Bar and Grill, 1079 Reading Road, Mason
11. Lindner Family Tennis Center, 5460 Courseview Drive, Mason