Monarch Air Group provides private air charter in Malmo. Our clients benefit from top-notch service, unrelenting dedication to safety, wide selection of aircraft, and years of experience in chartering private jets. To obtain a free quote, please use our online quoting tool provided below, or call toll-free 1-877-281-3051.
Charter a private jet in Malmo:
About Malmo, Sweden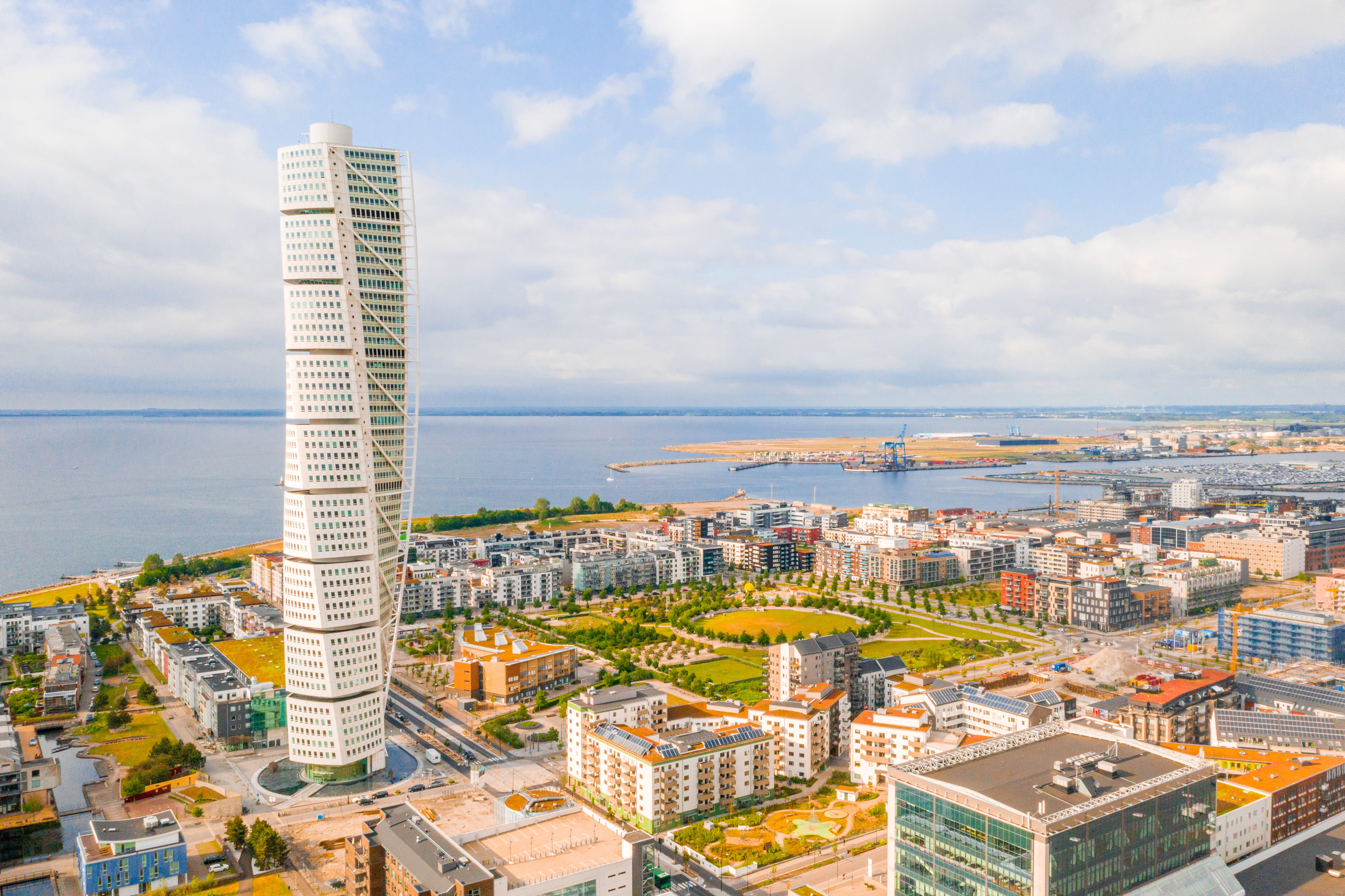 Monarch Air Group offers plenty of private jet charter options to and from Malmo, Sweden.
The sixth largest city in the Nordic countries and the third largest in Sweden, Malmo is the cultural and economical center of South Sweden and an integral part of the transnational Oresund Region. It is the most populous city in Scania and is home to Malmo University. The city has attracted many new IT and biotech companies and is a commercial center for the western part of Scania.
Malmo's major tourist attractions include Turning Torso, Lilla Torg, Malmohus Castle and Slottsparken, St. Peter's Church, Kallbadhuset and Ribersborg Beach, Malmo Live, Oresund Bridge, Malmo Art Gallery, Museum of Modernism, Folkets Park, Katrinetorp Country House, and many others.
Malmo is served by Malmo Airport located 31 km from the city center and Copenhagen Airport, Kastrup located 35 km from Malmo. Both airports provide domestic and international flights.
Malmo Airports within 70 miles
1. AGH, Angelholm, Angelholm/Helsingborg, Sweden.
2. CPH, Kastrup, Copenhagen, Denmark.
3. JHE, Heliport, Angelholm/Helsingborg, Sweden.
4. JLD, Heliport, Landskrona, Sweden.
5. JMM, Malmo Harbour Heliport, Malmo, Sweden.
6. KID, Kristianstad, Kristianstad, Sweden.
7. MMX, Sturup, Malmo, Sweden.
8. RKE, Roskilde Airport, Copenhagen, Denmark.
9. XWP, Hassleholm, Hassleholm, Sweden.
10. XYN, Kristinehamn Rail, Kristinehamn, Sweden.
Hotels in Malmo
1. Radisson Blu Hotel, Malmo, Östergatan 10, Malmö.
2. Renaissance Malmo Hotel, Mäster Johansgatan 15, Malmö.
3. Best Western Plus Hotel Noble House, Per Weijersgatan 6, Malmö.
4. Malmö Arena Hotel, Hyllie Boulevard 2, Malmö.
5. Mayfair Hotel Tunneln, Adelgatan 4, Malmö.
6. Clarion Hotel & Congress Malmö Live, Dag Hammarskjölds torg 2, Malmö.
7. Hotel Mäster Johan, Mäster Johansgatan 13, Malmö.
8. First Hotel Mortensen, Baltzarsgatan 45, Malmö.
9. Moment Hotels, Norra Vallgatan 54, Malmö.
10. The More Hotel Mazetti, Norra Skolgatan 24, Malmö.
11. Good Morning+ Malmö, Stadiongatan 21, Malmö.
12. Teaterhotellet, Fersens väg 20, Malmö.
13. Comfort Hotel Malmö, Carlsgatan 10C, Malmö.
14. STF Malmö City Hotell, Rönngatan 1, Malmö.
15. Clarion Collection Hotel Temperance, Engelbrektsgatan 16, Malmö.
16. Elite Hotel Savoy Malmö, Norra Vallgatan 62, Malmö.