Monarch Air Group provides private air charter to and from Machu Picchu. Our clients benefit from top-notch service, unrelenting dedication to safety, wide selection of aircraft, and years of experience in chartering private jets. To obtain a free quote, please use our online quoting tool provided below, or call toll free 1-877-281-3051.
Charter a private jet to&from Machu Picchu
About Machu Picchu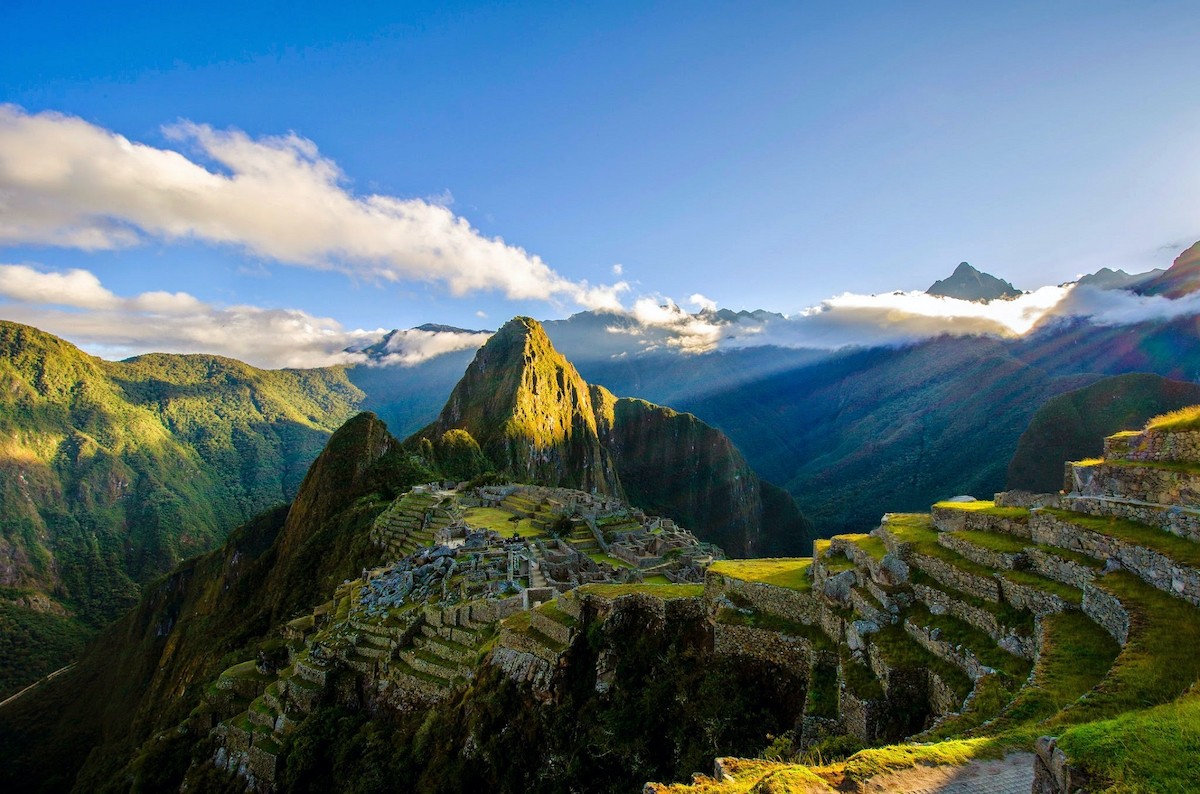 The 'Lost City of the Incas' was discovered in 1911 by Hiram Bingham III, an American scholar, explorer and politician. Machu Picchu lies 47 miles (75 km) northwest of Cusco and 7,970 feet (2,430 meters) above sea level on the eastern slope of the Andes Mountains.
Machu Picchu means "Old Mountain" in Quechua, the language used by the Inca people. Built around 1,450 AD, Machu Picchu is Peru's most famous destination. At the time of the Spanish conquest in 1532, the rich and powerful Inca Empire extended along Peru's Pacific coast and deep into the Andean highlands.
The Incas used a building technique called Ashlar; masonry made of large square-cut stones. This sophisticated engineering technique has helped keep Machu Picchu intact over centuries, even though it was built on two fault lines. Three primary features of this site are Intihuatana, a ritual stone associated with the astronomic clock or calendar of the Inca; The Temple of the Sun, the most sacred temple in Machu Picchu; and the Temple of the Three Windows. Machu Picchu was designated as a UNESCO World Heritage Site in 1983 and was named one of the New Seven Wonders of the World in 2007.
Map of Machu Picchu