Monarch Air Group provides private air charter in Machesney Park, Illinois. Our clients benefit from top-notch service, unrelenting dedication to safety, wide selection of aircraft, and years of experience in chartering private jets. To obtain a free quote, please use our online quoting tool provided below, or call toll-free 1-877-281-3051
Charter a private jet in Machesney Park, IL:
About Machesney Park, Illinois, United States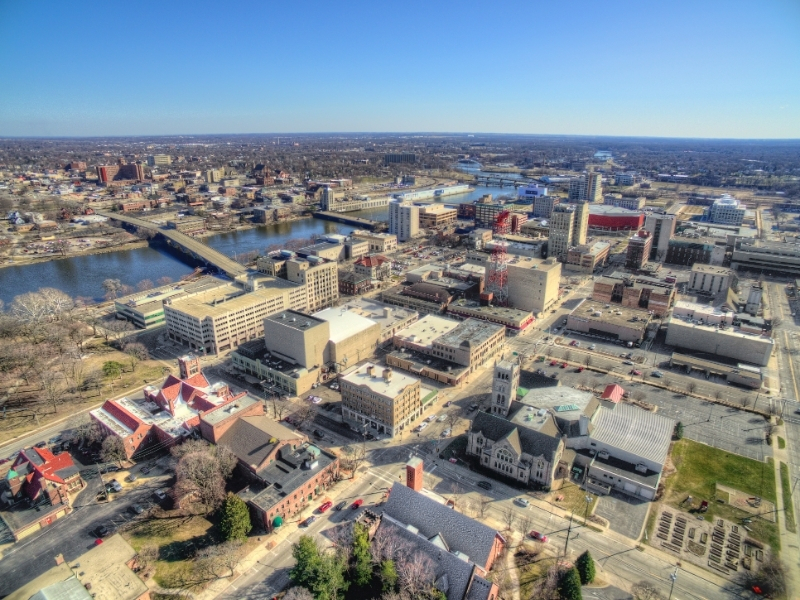 Monarch Air Group offers plenty of private jet charter options to and from Machesney Park, Illinois, United States.
The growing community of over 23,000 residents, Machesney Park is a picturesque village nestled on the north side of the Rockford region, in Winnebago County. The village provides an easy access to Milwaukee, Madison, and Chicago and is a part of the Rockford Metropolitan Statistical Area. Machesney Park boasts reputable schools, stable economy, great business opportunities, friendly atmosphere, quality life, and abundant recreation options. Incorporated in 1981, the village has a relatively short history, yet it has been developing astonishingly fast.
Chicago Rockford International Airport is the closest major airport to Machesney Park, which is located 18 miles from the village center and serves domestic and international flights.
Machesney Park, IL Airports within 70 miles
1. AUZ, Municipal Airport, Aurora, United States
2. DPA, Dupage County, Chicago, United States
3. ENW, Kenosha Regional Airport, Kenosha, United States
4. FEP, Albertus, Freeport, United States
5. JMH, Marriott Heliport, Schaumburg, United States
6. JVL, Rock County, Janesville, United States
7. MSN, Dane County Regional, Madison, United States
8. NBU, NAS, Glenview, United States
9. PWK, Pal-Waukee, Chicago, United States
10. RAC, Horlick, Racine, United States
11. RFD, Greater Rockford Airport, Rockford, United States
12. SQI, Whiteside County, Sterling Rockfalls, United States
13. UES, Waukesha, Waukesha, United States
14. UGN, Memorial, Waukegan, United States
15. VYS, Illinois Valley Regnl, Peru, United States
16. XES, Municipal, Lake Geneva, United States
17. ZRF, Park & Ride Bus Svc, Rockford, South Africa
Hotels in Machesney Park, IL
1. Village Inn Motel, 7820 North 2nd Street, Machesney Park
2. AAA Rockford, 3910 North Mulford Road #1200, Rockford
3. Mercyhealth Sportscore One, 1288 Elmwood Road, Rockford
4. Rockford Speedway, 9572 Forest Hills Road, Loves Park
5. The Hope and Anchor English Pub, 5040 North 2nd Street, Loves Park
6. Rock Cut State Park, 7223 West Lane Road, Loves Park
7. Hacienda San Jose, 3035 North Rockton Avenue, Rockford
8. Fusion Sports Center, 7135 Clinton Road, Loves Park
9. The Detour Bar & Grill, 1920 East Riverside Boulevard, Loves Park
10. Salon Shampu, 1920 East Riverside Boulevard # F, Loves Park
11. Machesney Park Village Hall, 300 Machesney Road, Machesney Park
12. Campbell's Automotive, Inc., 2125 Rivington Road, Loves Park
13. Kalo Salon, 6551 East Riverside Boulevard, Rockford