Monarch Air Group provides private air charter in Macau. Our clients benefit from top-notch service, unrelenting dedication to safety, wide selection of aircraft, and years of experience in chartering private jets. To obtain a free quote, please use our online quoting tool provided below, or call toll-free 1-877-281-3051.
Charter a private jet in Macau:
Book a Private Jet Charter to and from Macau, China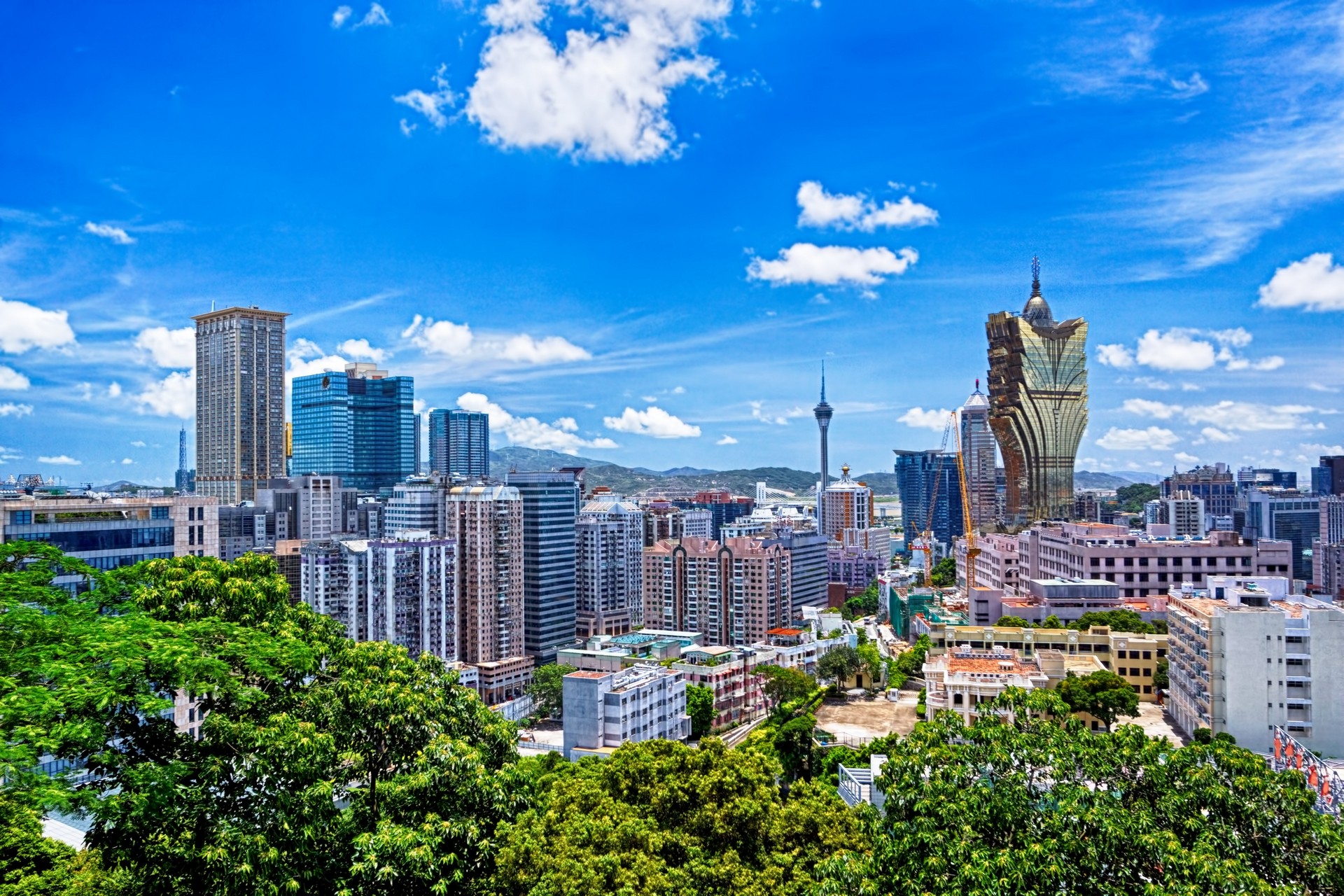 Monarch Air Group offers private jet charter services to and from Macau, China.
Located in the western part of the Pearl River Delta, Macau is an autonomous territory that is officially named the Macao Special Administrative Region of the People's Republic of China. It is the world's most populous region with the population of about 652,500 people in the area of 11,8 sq. miles. It is also the world's richest region with its well-developed gambling and tourist business. The life expectancy of Macau's citizens is the fourth highest in the world.
The mix of Portuguese and Chinese cultures and traditions creates a unique list of festivals, holidays and celebrations of Macau people including the Macau Grand Prix, the International Fireworks Display Contest, the International Music Festival, Macau Arts Festival, the Macau International Marathon, the Lunar Chinese New Year, the Feast of the Drunken Dragon, and the Feast of the Bathing of Lord Buddha. Macau is also home to the Historic Centre of Macau and A-Ma Temple.
Situated at the eastern end of Taipa Island, Macau International Airport is the only one airport in the city, and it serves both domestic and international flights.
Airports for Private Jet near Macau
VMMC, MFM, Macau International Airport, Macau, Macau
VHHH, HKG, Chek Lap Kok, Hong Kong, Hong Kong International Airport
Hotels in Macau
Hotel Sofitel Macau at Ponte 16, Rua do Visconde Paco de Arcos
Holiday Inn Macau, Rua De Pequim,
Best Western Hotel Sun Sun, Praca Ponte E HortaNo. 14 E 16號
Crowne Plaza Macau, The Residencia, Tower 7
Hotel Lisboa, Macau 澳門葡京酒店, 2 Avenida de Lisboa
Wynn Macau, Rua Cidade de Sintra
Emperor Hotel, 51 Rua de Xangai
Sands Macao Hotel, Macau
Rocks Hotel Macau, Macau Fisherman's Wharf
Hotel Guia Macau, 1-5 Estrada do Engenheiro Trigo
Grand Emperor Hotel, 251-292 Avenida Comercial de Macau
Pousada de Mong-Ha, Parque Municipal da Colina de Mong Há
Ole London Hotel Macau, 4 Praca de Ponte e Horta
Metropark Hotel Macau, 199 Rua de Pequim
Harbourview Hotel, Avenida Dr. Sun Yat-Sen 孫逸仙 大 馬路
FAQ for a Private Jet Charter Flights to Macau
Why choose a charter jet to Macau with Monarch Air Group?
Monarch Air Group provides private flights to and from Macau, giving you freedom and absolute comfort during your trip. We will take you anywhere in the world from the nearest airport and guarantee safety, reliability, and confidentiality during the Macau private jet charter. Our team of professionals will be able to organize your flight even in the shortest possible time. Call one of our agents for your Macau charter jet service.
How much does it cost to book a Macau private jet charter?
The cost of a Macau private jet charter is always formed individually and is not a one-size-fits-all service. When chartering an aircraft, the price depends on the popularity and range of the flight, type of aircraft, number of passengers, and urgency. You can contact our specialists if you have not found the necessary information on air charter Macau. Moreover, you can estimate the flight cost by using our charter flight cost calculator.
Here are some approximate prices for private flights to Macau:
Charter a Private Jet to Macau from Singapore: light jet – starting at $53,020;
Charter Flights to Macau from London: heavy jet – starting at $98,040;
Private Charter Flights to Macau from Munich: heavy jet – starting at $102,870.
*Estimated price before taxes & fees.
What types of private jets can use for Macau charter flights?
Monarch Air Group can provide heavy, medium, light, or turboprop aircraft at a competitive price for private charter flights to Macau or anywhere else. Your choice depends on the range of your flight, the level of comfort you require, and the number of passengers. Our team will fulfill all your Macau charter flight requirements and find the jet that best suits your needs so that our services meet your expectations for your private jet charter.
| Aircraft type | Passengers | Non-stop range | Cruising speed | Intended use |
| --- | --- | --- | --- | --- |
| Light Jet | up to 6 passengers | about 700 – 2000 miles | 476 to 518 mph | for comfortable short- to mid-range distances |
| Midsize Jet | up to 10 passengers | about 1300 – 1500 miles | 422 to 541 mph | to fly nonstop from coast to coast |
| Super midsize Jet | up to 10 passengers | about 3.500 – 4.000 miles | 490 to 590 mph | for longer flights |
| Heavy Jet | up to 18 passengers | about 6.000 miles | 480 to 551 mph | traveling overseas in luxury for an intercontinental flight |
| Turboprops | up to 10 passengers | about 600 – 1.900 miles | 220 to 360 mph | for short- to mid-range flights |
| Ultra-Long Range Jet | up to 19 passengers | about 2,800 – 7,685 miles | 460 to 594 mph | for long-haul travels |
| Helicopters | up to 28 passengers | about 250 – 600 miles | 150 to 175 mph | for passenger and cargo transportation |
What are the advantages of flying on a Macau private jet?
Renting a private jet has some undeniable advantages over commercial flights. Our specialists will prepare the aircraft following your wishes for a private plane charter to Macau just a few hours before departure. High-class service of individual or group charter flight assumes the availability of everything you need for productive work and proper rest. Private jets have a separate office, conference room, Internet access, and necessary office equipment. Our specialist is available 24 hours, seven days a week, for all your needs.
Popular Destinations near Macau by private jet
Zhuhai—is one of China's fastest-growing cities and is a considerable tourist destination.
Hong Kong—is a significant financial, commercial, and tourist center in China whose traditions and attractions attract millions of visitors yearly.
Shenzhen—is the leading financial center of southern China, home to the stock exchange and the headquarters of several high-tech companies.
Guangzhou—along the south coast, is the leading industrial, commercial, and cultural center and economically dynamic and prosperous area of China.
Our clients travel on efficient and comfortable private jets. If you haven't found the answers to all your questions, you can contact our experienced and reliable team at any time or visit our air charter FAQ page.