Monarch Air Group provides private air charter in Luton, United Kingdom. Our clients benefit from top-notch service, unrelenting dedication to safety, wide selection of aircraft, and years of experience in chartering private jets. To obtain a free quote, please use our online quoting tool provided below, or call toll-free 1-877-281-3051.
Charter a private jet in Luton, United Kingdom
Book a Private Jet Charter to Luton, UK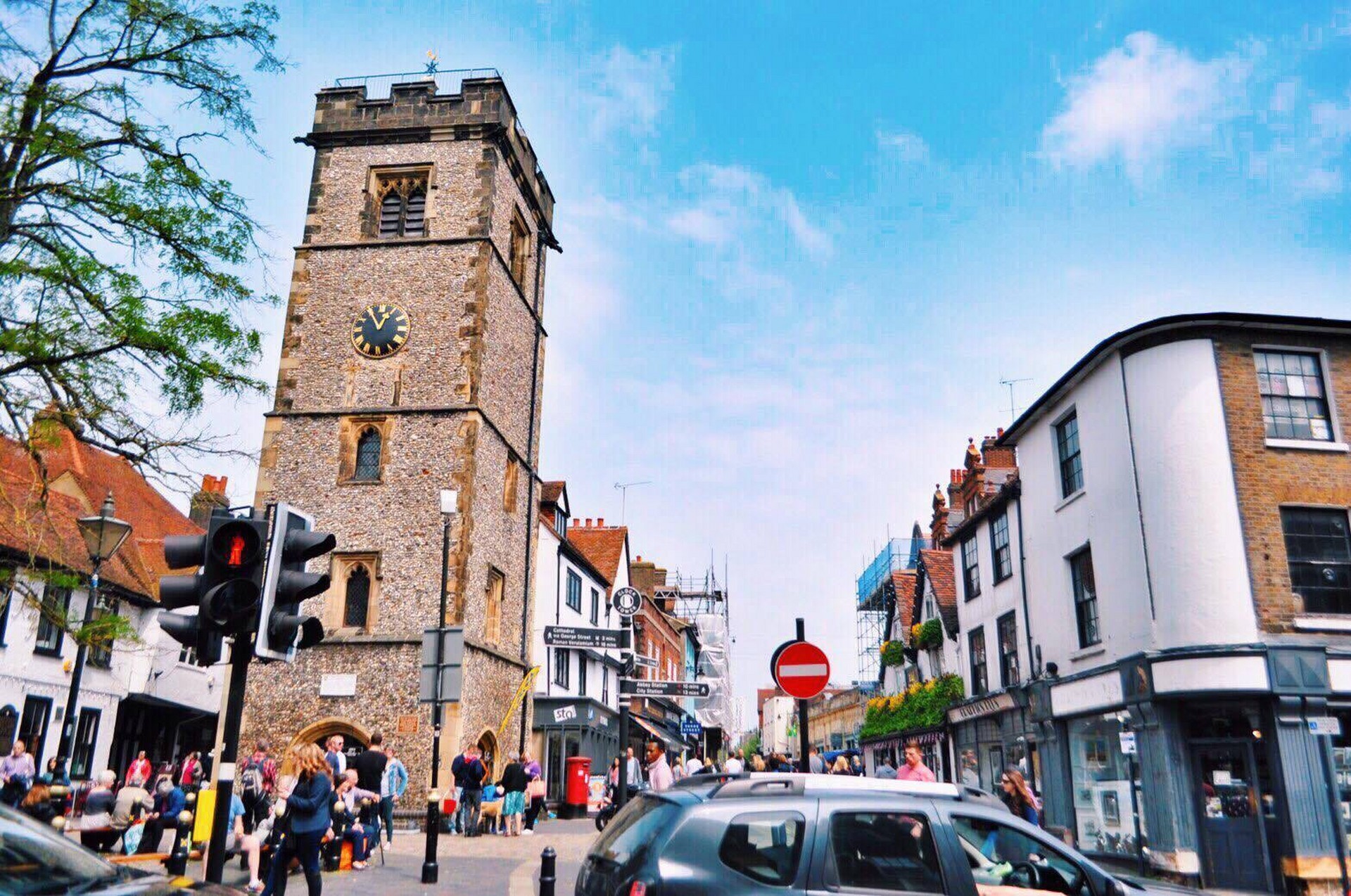 Monarch Air Group offers private jet charter services to and from Luton, UK.
Bedfordshire, England, is home to Luton, the most populous city in the county, 30 miles north-northwest of London. Its economy has been traditionally based on engineering, car manufacturing, and millinery, and now Luton has some other essential industries, including the light industry, retail, and airport sectors. The area's ongoing economic growth and social development make private jet charters to Luton popular.
Luton is a small town famous for winter holidays, especially at Christmas. During this period, city life resumes greater vigor, with theatrical and colorful spectacles unfolding in the squares. Various entertainment complexes, cafes, and restaurants offer tourists and citizens magnificent show programs. This makes it especially attractive for private flights to Luton.
Luton has a rich history and follows various historical traditions. One of the most beautiful historical monuments in the city is St. Mary's Church. Charter a private jet to Luton to see other spectacular assets, Stockwood Discovery Center, Wardown Park Museum, Dunstable Downs Countryside Centre&Whipsnade Estate, Luton Hoo Walled Garden, and Sundon Hills Country Park.
With a private charter flight to Luton, you'll have the opportunity to visit the largest zoo in the UK, Whipsnade Zoo, home to more than 2,500 animals. Several cozy cafes for visitors to the zoo are open and equipped with comfortable recreation areas, attractions, and playgrounds for children.
Luton regularly hosts a variety of festivals and carnivals. For instance, Luton International Carnival takes place at the end of the May weekend, and it is the largest one-day carnival in Europe. Also, St. Patrick's Festival, Luton Melā, and other Irish-themed events will be available quickly on a Luton charter flight.
Luton jet charter is served by its own airport, London Luton Airport (LTN), the UK's fourth largest airport offering flights to a wide range of European and UK destinations and serving around 9 million people a year. The town is also served by Northolt Airport (NHT), along with Stansted Airport (STN) and Heathrow Airport (LHR).
Cost to charter a private jet to or from Luton
The cost of a private jet to Luton will vary depending on the size of the private jet, duration, flight time, and other factors. Here are some price options for private jets to or from Luton.
To/From Location
New York
Los Angeles
Nice
Aircraft Type
Heavy Jet
Ultra Long Range Jet
Light Jet
Estimated Price
(One-Way)
$87,700 – $107,500
$225,500 – $275,300
$15,700 – $21,700
Flight Duration
6hr 32min
11hr 00min
1hr 58min
Luton Private Jet Airports within 70 miles
LTN, EGGW, London Luton
LHR, EGLL, London Heathrow
LCY, EGLC, London City
STN, EGSS, London Stansted
EGTC, Cranfield
NHT, Northolt
CBG, EGSC, Cambridge
OXF, EGTK, London Oxford
FAQs: Private Jet Flights to Luton
Why choose a private jet to Luton with Monarch Air Group?
Monarch Air Group offers private jet charter to Luton, UK, on request at any time of the day. Being on board a comfortable business jet, you can prepare for essential negotiations in silence and calm or rest during Luton private charter flights. To do this, you will receive first-class service and the attention of responsive, polite staff during private jet rental Luton.
How much does it cost to book a Luton private jet charter?
The aircraft type influences the total cost of a Luton charter flight, as well as the distance flown and the complexity of the route. Luton jet rental prices range from $2,000 – $11,000 per billable flight hour. On average, a flight hour aboard a mid-size jet costs from $3,200 to $4,300, around $5,600 to $8,000 aboard a heavy jet per flight hour, and $16,000 to $23,000 for VIP airliners like BBJs and ACJs.
What types of private jets can use for Luton charter flights?
Monarch Air Group has access to a network of private jets and offers clients a wide range of Luton jets. We consider all your needs when choosing a private jet for Luton air charter service and provide a stress-free flight in a comfortable high-class business jet.
What are the benefits of flying on a Luton private jet?
With Luton jet charter flight, you can enjoy all the luxury benefits of private aviation. A pleasant and relaxed atmosphere awaits you aboard your private jet, with a personalized menu. For private flight Luton, we also ensure that nothing will interfere with your comfort during your journey.
Popular destinations near Luton by private jet
London – is a city of green open spaces and cosmopolitan culture, a world center of theater, art, music, and literature.
Edinburgh – the capital of Scotland, combines the youthfulness and modernity of a great university city with a historical ambiance.
Liverpool – has gained the title of European Capital of Culture, with many luxury restaurants and Liverpool's branch of the famous Tate Gallery in the immediate vicinity.
Manchester – 30 miles from Liverpool, offers some of the most exciting architecture in Britain.
Birmingham – is the center of Anglo-Punjabi cuisine and engineering know-how.
Oxford – a small town 60 miles from London, is home to England's oldest university, Oxford University.
Our clients travel on efficient and comfortable private jets. If you haven't found the answers to all your questions here, you can contact our experienced and reliable team at any time or visit our air charter FAQ page.