Monarch Air Group provides private air charter in Lihue, Hawaii. Our clients benefit from top-notch service, unrelenting dedication to safety, a wide selection of aircraft, and years of experience in chartering private jets. To obtain a free quote, please use our online quoting tool provided below, or call toll-free at 1-877-281-3051.
Charter a private jet to&from Lihue
Book a Private Jet Charter to and from Lihue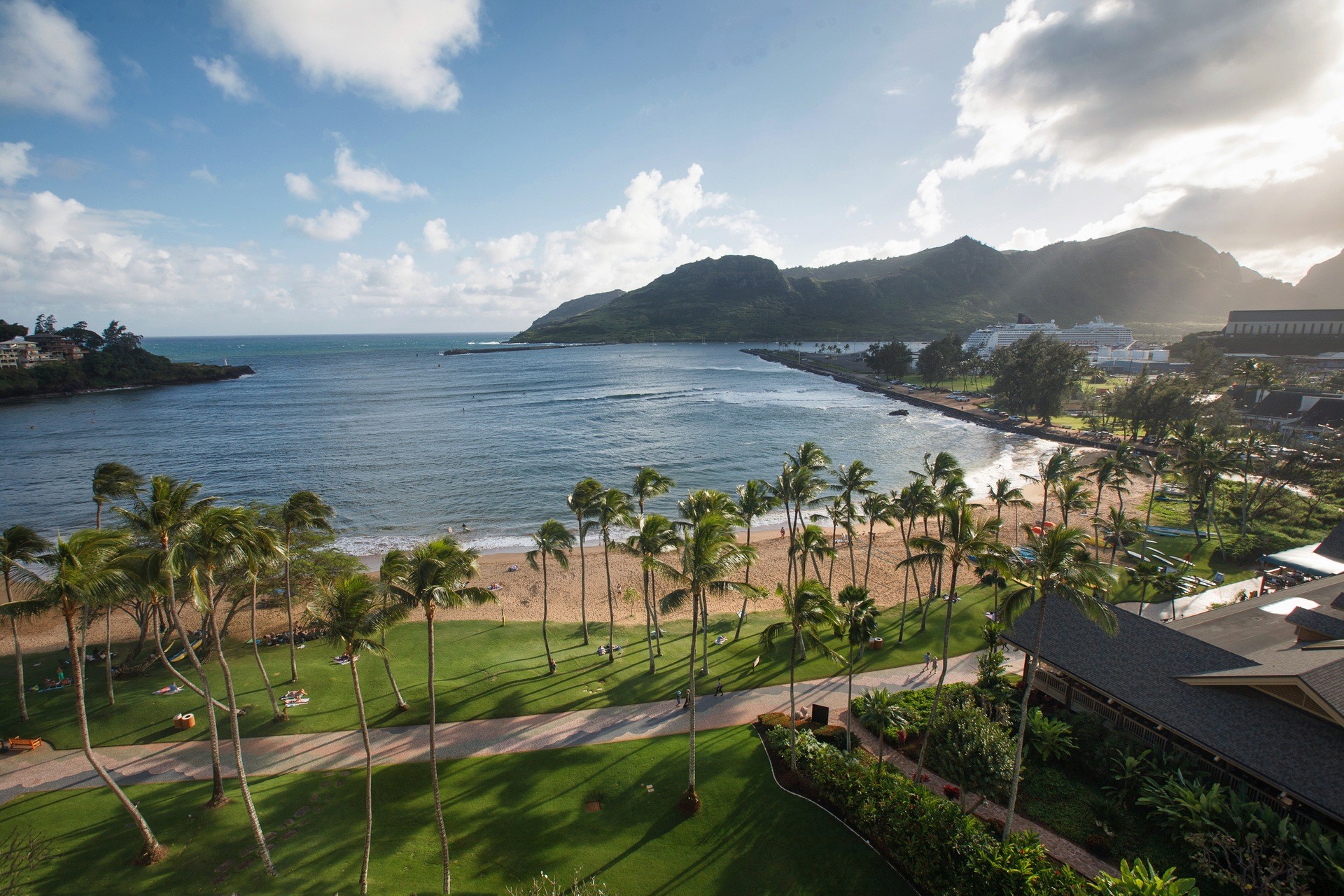 Monarch Air Group provides private jet charter flights to and from Lihue.
On the Hawaiian island of Kauai is the city of Lihue, with a population of about 6,000 people. It is the second largest city on the island after Kapaa. Here is the main airport on Kauai, as well as the island's main commercial shipping center and cruise ship port. Charter a private jet Lihue to Hawaii's cultural and historic district.
The city has many natural wonders, a resort, and a beach club. Also, surfing and swimming make Lihue a popular vacation destination. When traveling by private charter to Lihue, don't forget to stop at the Wailua Falls Lookout for a fantastic view. Moreover, a popular tourist and important historical sites include Kilohana Manor, Grove Farm Estate Museum, Alekoko Fishpond, and the Kauai Historical Museum. Beyond that, get ready to bodysurf or swim at the many natural beaches.
Lihue charter jets are served by Lihue Airport (LIH, PHLI) on the southeast coast of Kauai. The airport has all the amenities for a comfortable stay and a high level of passenger service.
Lihue Private Jet Airports
LIH, Lihue Airport
FAQ for a Private Jet Charter Flights to Lihue
Why choose a private jet to Lihue with Monarch Air Group?
Monarch Air Group provides private flights to and from Lihue, safe arrival at your destination, and a customized luxury vacation. We strive to deliver the Lihue private jet charter you deserve and provide all services in a simplified system where you can ask questions and order in-flight meals and ground transportation. Call one of our agents with questions about charter jet Lihue.
How much does it cost to book a Lihue private jet charter?
Flight time, aircraft type, and additional services affect the cost of a Lihue private jet. We have access to several exclusive private jet charter deals, such as empty legs or group charter flights. If you do not find the information you need on air charter Lihue, you are welcome to contact our specialists. Moreover, you can use a private jet charter cost estimator. It provides comprehensive price information for any global travel.
Here are some approximate prices for private flights to Lihue:
Charter a Private Jet to Lihue from NYC: from $110,000;
Charter Flights to Lihue from DC: from $104,650;
Private Flights to Lihue from Miami: from $115,000.
*Estimated price before taxes & fees.
What types of private jets can use for Lihue charter flights?
We can provide VIP jets, airliners, heavy jets, light jets, or turboprops. Many variables, such as flight distance, number of passengers, and desired comfort level, determine which aircraft best suits your trip. Our team will meet your requirements to ensure that our services meet your expectations for Lihue charter flights. You decide when to take off, who will be on board with you, the number of crew, and the airport to land.
| Aircraft type | Passengers | Non-stop range | Cruising speed | Intended use |
| --- | --- | --- | --- | --- |
| Light Jet | up to 6 passengers | about 700 – 2000 miles | 476 to 518 mph | for comfortable short- to mid-range distances |
| Midsize Jet | up to 10 passengers | about 1300 – 1500 miles | 422 to 541 mph | to fly nonstop from coast to coast |
| Super midsize Jet | up to 10 passengers | about 3.500 – 4.000 miles | 490 to 590 mph | for longer flights |
| Heavy Jet | up to 18 passengers | about 6.000 miles | 480 to 551 mph | traveling overseas in luxury for an intercontinental flight |
| Turboprops | up to 10 passengers | about 600 – 1.900 miles | 220 to 360 mph | for short- to mid-range flights |
| Ultra-Long Range Jet | up to 19 passengers | about 2,800 – 7,685 miles | 460 to 594 mph | for long-haul travels |
| Helicopters | up to 28 passengers | about 250 – 600 miles | 150 to 175 mph | for passenger and cargo transportation |
What are the advantages of flying on a Lihue private jet?
Chartering a private jet has several undeniable advantages over commercial flights. We use various aircraft types to charter on demand and guarantee that no expense or effort is spared to ensure the highest degree of safety private jet charter Lihue. Moreover, we will provide comfort and privacy to help you stay productive.
Popular destinations near Lihue by private jet
Kauai – offers many great hotels and a variety of activities and is ideal for couples.
Maui – gets great reviews from chat aviation clients as an excellent option for those looking for variety in their vacation.
Lanai – is perfect for a secluded, nature-oriented vacation and for those wanting to learn more about the island's history.
Oahu – is a secluded resort with famous beaches, clean sand, and regular major surfing competitions.
Our clients travel on efficient and comfortable private jets. If you haven't found the answers to all your questions, you can contact our experienced and reliable team at any time or visit our air charter FAQ page.