Enjoy the first-rate luxury of the spacious Learjet 60 on your next Los Angeles to Miami private air charter. The redesigned interior allows you to move about freely, hold business meetings in style, and arrive at your destination relaxed and ready to go. With seating for up to eight passengers, this midsize jet is the perfect choice for your next coast-to-coast getaway.
Charter a private jet Lear 60 charter LA to MIA:
Offering club-style seating, a spacious lavatory, and high-tech avionics, flights on a Lear 60 are smooth, quiet, and stress-free. Additional amenities such as catering, video conferencing, Wi-Fi, and more are available to enhance the experience and facilitate your business operations. For more information on chartering a Lear 60, price out your flight here for an instant quote.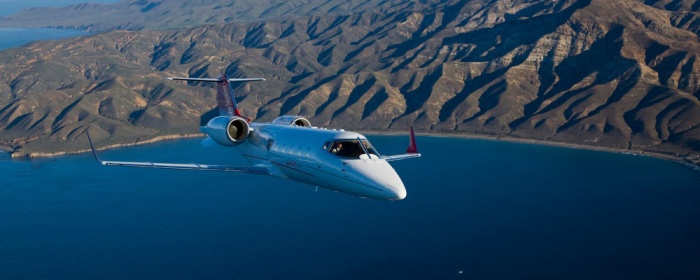 Monarch Air Group charters a wide range of private jets, from twin-engine turboprops to airliners, via select joint venture agreements. Our reputation for excellence has made us the premier provider for Fortune 500 companies, government agencies and NGOs, and elite individuals around the globe. We deliver white-glove service and pride ourselves on punctuality and efficiency. Our experienced team exceeds industry standards in safety and service. Call us today + 1 954-359-0059 for a free quote.
Monarch Air Group – Because Experience Matters.
Lear 60 Specifications
Seats: 7-8
Maximum speed: 465 kph
Cabin Height: 5.8 ft
Cabin Length: 5.9 ft
Cabin Width: 17.7 ft
Range: 2,516 nm
Cruise speed: 525 mph