Monarch Air Group provides private air charter in Lagos, Nigeria. Our clients benefit from top-notch service, unrelenting dedication to safety, wide selection of aircraft, and years of experience in chartering private jets. To obtain a free quote, please use our online quoting tool provided below, or call toll-free 1-877-281-3051.
Charter a private jet in Lagos
About Lagos, Nigeria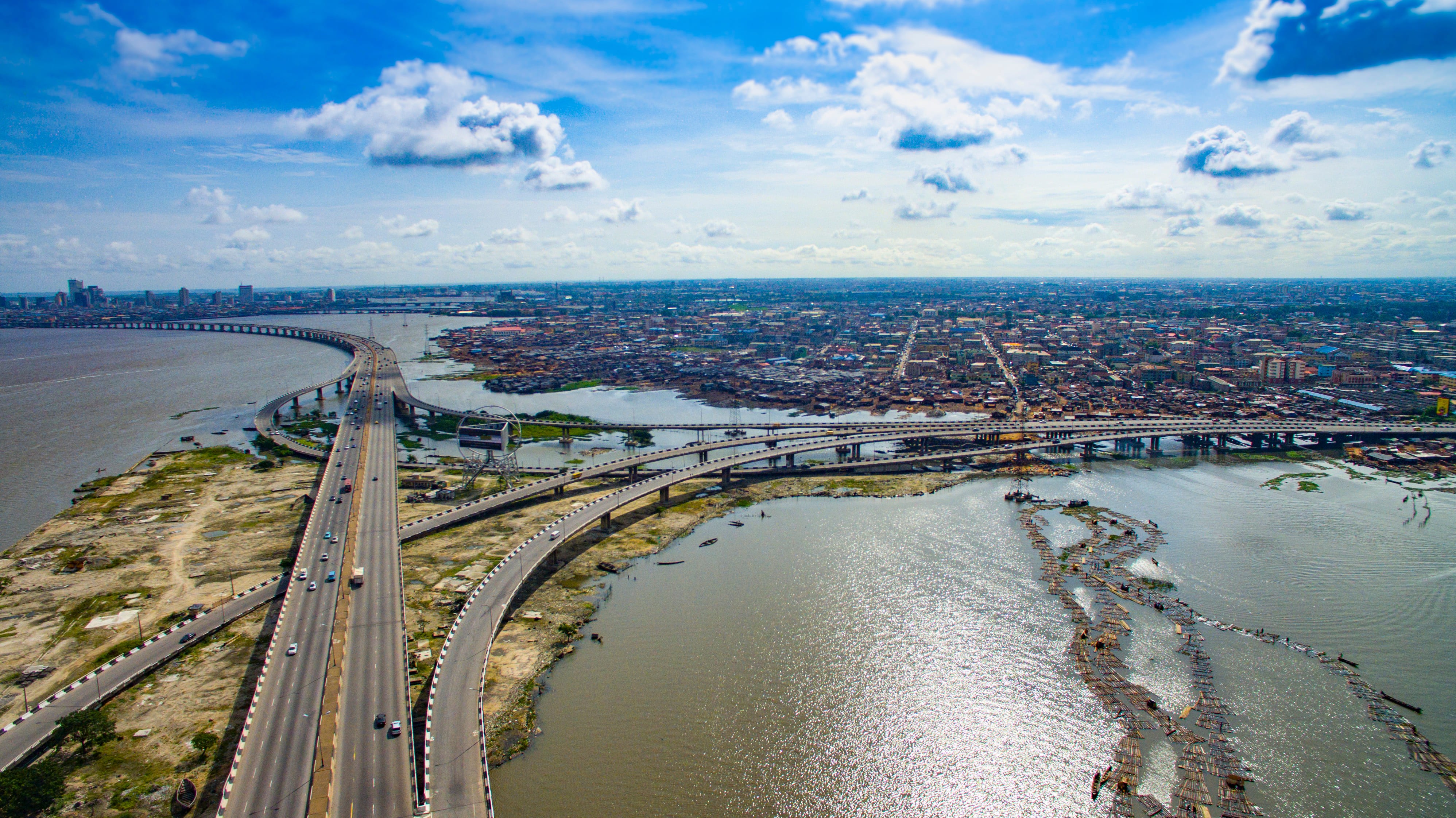 Monarch Air Group offers private jet charter services to and from Lagos, Nigeria.
Lagos is the most populous city in Nigeria, the 2nd fastest growing city in Africa, and the 7th fastest growing city in the world. Lagos is located on the Nigerian coast and has expanded to more than 24.8 miles. It is Nigeria's main commercial center, producing a significant percentage of Nigeria's GDP. The city is home to major financial institutions and business corporations.
The port of Lagos is one of the busiest ports in Africa and the largest in Nigeria. It is the main trading center for oil and petroleum products exports, which account for about 14 percent of the country's GDP. The city is famous for a variety of musical styles, including Afrobeat, juju, hip-hop, and fuji. Most Nigerian movies, which are very popular in Africa, are made in Lagos.
Lagos has several world-class five-star hotels, beautiful beaches such as Bar Beach and Lekki Beach, national parks, and entertainment centers. The city is also home to international schools, universities, and research institutes. Many business people traveling to Lagos use private planes as their primary means of transportation.
The main airport serving Lagos is Murtala Mohammed International Airport (LOS), one of the largest airports in Africa. This airport is located 16 miles from the center of Lagos.
Lagos Airports within 70 miles
1. LOS, Murtala Muhammed International Airport, Lagos, Nigeria
2. LFW, Lomé-Tokoin Airport, Lome, Togo
3. COO, Cotonou Cadjehoun Airport, Cotonou, Benin
4. IBA, Ibadan Airport, Ibadan, Nigeria
5. ILR, Ilorin Airport, Ilorin, Nigeria
6. BNI, Benin Airport, Benin, Nigeria
7. AKR, Akure Airport, Akure, Nigeria
8. BNI, Benin Airport, Benin, Nigeria
9. SVF, Save Airport, Save, Benin
10. QRW, Warri Airport, Warri, Nigeria