Monarch Air Group provides private air charter in Kosice, Slovakia. Our clients benefit from top-notch service, unrelenting dedication to safety, wide selection of aircraft, and years of experience in chartering private jets. To obtain a free quote, please use our online quoting tool provided below, or call toll-free 1-877-281-3051.
Charter a private jet to&from Kosice
About Kosice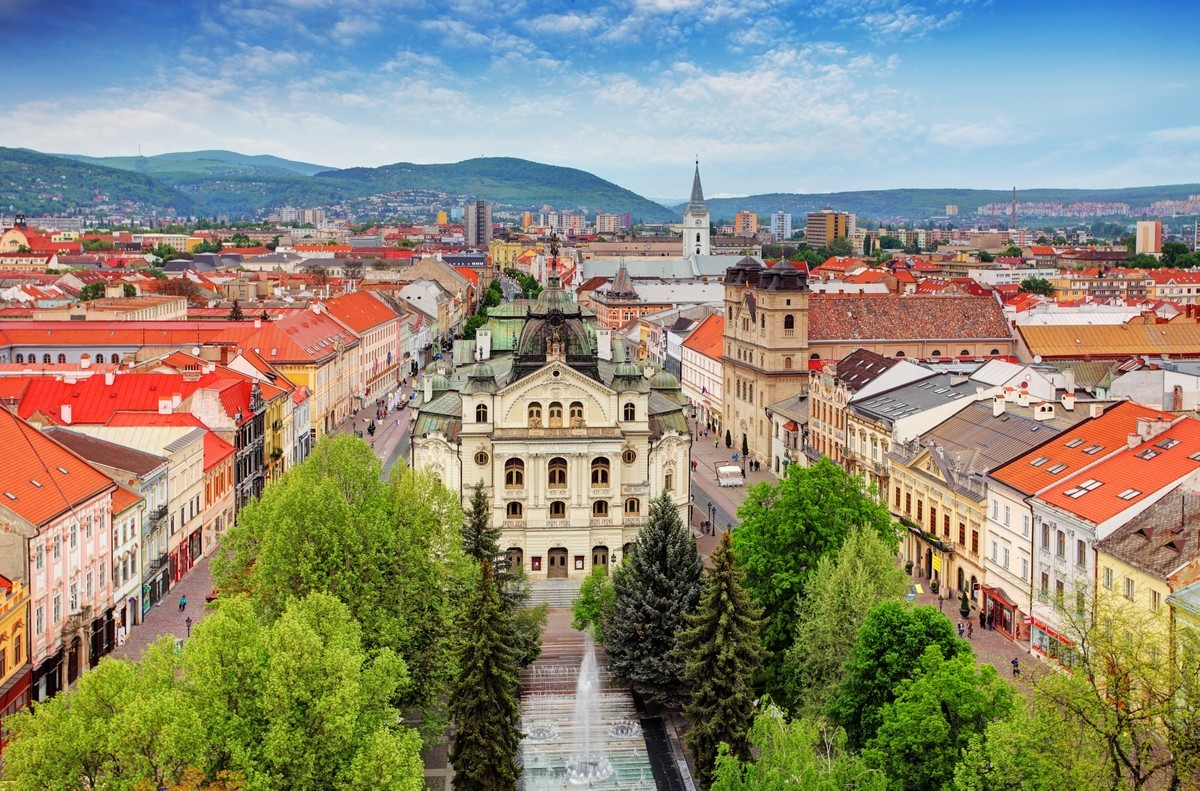 Monarch Air Group offers private jet charter services to and from Kosice, Slovakia.
The second largest city in Slovakia, Kosice, is not only the center of Eastern Slovakia, but also the heart of the Eastern Carpathian region. The town of Košice, with its 242,066 inhabitants located on the Hornád River, has a long and rich history and for centuries has been the most important centre of the whole region, a centre of trade, crafts, culture and education. Košice is sometimes called the "heart of steel" of Slovakia because of the country's largest metallurgical plant, which is located in the city. Košice houses the Slovak Constitutional Court. Many famous universities and cultural institutions work here. In 2009 the city was awarded the title of European Capital of Culture for 2013.
Almost all monuments in Košice are concentrated in the historical center of the city, which is the largest city monument and reserve in Slovakia. Its central point is the Main Square in the shape of a spindle, which is rightly considered one of the most beautiful Slovak markets. It is an extremely busy pedestrian zone surrounded by many beautiful historical buildings. The marathon sculpture is also a symbol of Košice. It is reminiscent of the fact that every autumn Košice hosts the International Peace Marathon, one of the oldest in the world. Košice also offers numerous opportunities for sports such as golf, paintball or tennis, monuments and natural attractions will not let even the most demanding tourists get bored.
Košice International Airport (KSC) is the second main airport in the country, located 3 miles from the city. To obtain a charter quote, please use our real-time quoting tool or call our experts 24/7 at 1-877-281-3051.
Kosice Map
Kosice Airports within 70 miles For Private Jets
1. KSC, Košice International Airport, Kosice, Slovakia
2. DEB, Debrecen International Airport, Debrecen, Hungary
3. RZE, Rzeszów-Jasionka Airport, Rzeszow, Poland
4. BUD, Budapest Ferenc Liszt International Airport, Budapest, Hungary
5. KRK, John Paul II International Airport Kraków-Balice, Krakow, Poland
6. LWO, Lviv Danylo Halytskyi International Airport, Lviv, Ukraine
7. UDJ, Uzhhorod International Airport, Uzhhorod, Ukraine
8. BAY, Baia Mare Airport, Baia Mare, Romania
9. OMR, Oradea International Airport, Oradea, Romania
10. SUJ, Satu Mare International Airport, Satu Mare, Romania