Monarch Air Group provides private air charter in Kelowna, BC, Canada. Our clients benefit from top-notch service, unrelenting dedication to safety, wide selection of aircraft, and years of experience in chartering private jets. To obtain a free quote, please use our online quoting tool provided below, or call toll-free 1-877-281-3051.
Charter a private jet in Kelowna, BC, Canada
Book a Private Jet Charter to and from Kelowna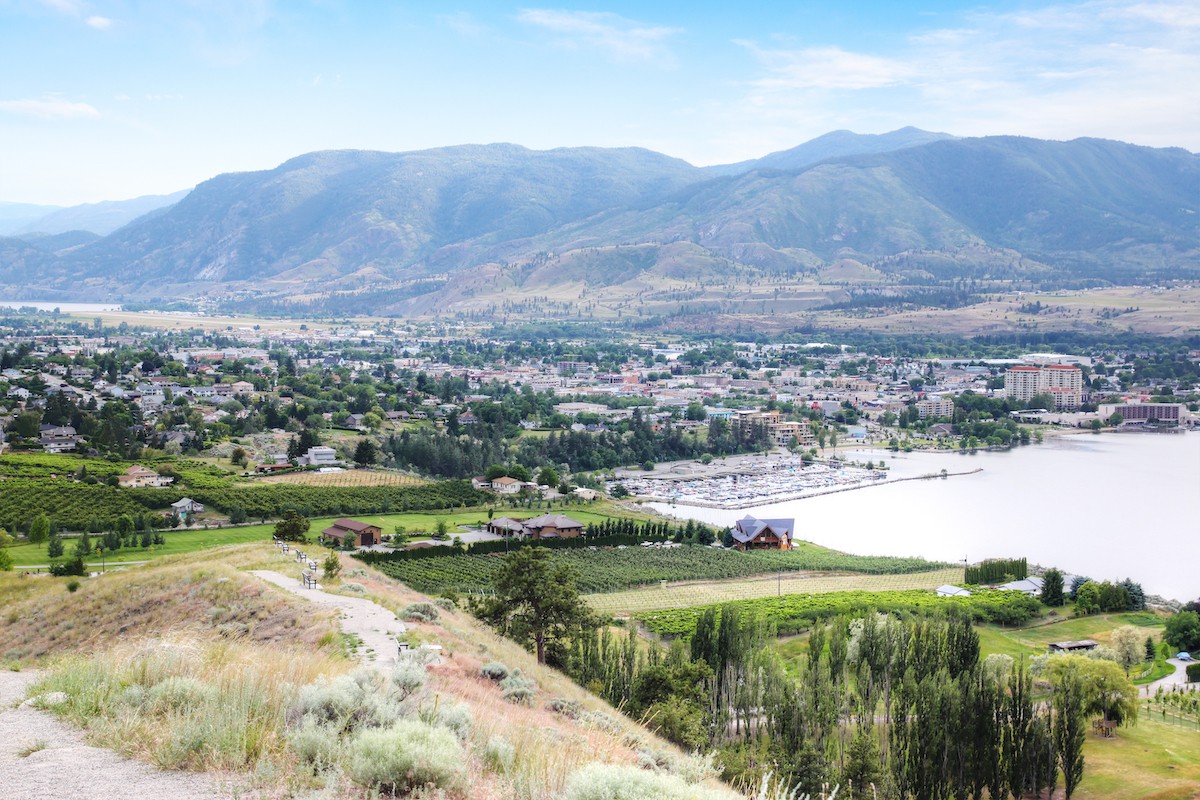 Monarch Air Group provides air charter flights in and out of Kelowna, British Columbia, Canada.
Located in the Okanagan Valley of BC, on Okanagan Lake, Kelowna is a city that is 284 miles east of Vancouver and 80 miles north of the Canada-United States border. It is the place of the Father Pandosy Mission – the first white settlement in 1859 in the Okanagan Valley. With charter flights to Kelowna, travel to one of British Columbia's fastest-growing cities: transportation, cultural, service, and business hub.
The city's economy is supported by such industries as manufacturing, agriculture, construction, forestry, social and health services, tourism, and retail trade. Traveling by private jet to Kelowna guarantees a quick and reliable journey on your schedule. The city is home to the University of BC's Okanagan Campus and Okanagan College.
Kelowna boasts pristine lakes, beautiful parklands, pine forests, sandy beaches, and numerous vineyards and orchards. Most notable attractions are the Okanagan Military Museum, the Okanagan Heritage Museum, the BC Orchard Industry Museum, the Rotary Centre for the Arts, the Kelowna Public Art Gallery, the Geert Maas Sculpture Gardens and Gallery, the Kelowna Community Theatre, the Myra-Bellevue Provincial Park, and Mission Creek Regional Park/Greenway. Okanagan Lake offers plenty of activities from boating, swimming, water-skiing, and fishing to windsurfing. It has luxurious golf courses and world-renowned wineries, attracting tourists on Kelowna private jet charters from all over the world. Moreover, the city has easy access to such ski resorts as Silver Star, Sun Peaks, and Big White.
Being among the significant destinations of Canada, Kelowna welcomes business and leisure travelers and is served by Vernon Regional Airport (YVE), Kelowna International Airport (YLW), and Penticton Regional Airport (YYF). Each of these airports receives a large number of passengers annually and is excellent for private flights to and from Kelowna.
Kelowna Private Jet Airports
YLW, CYLW, Kelowna International Airport, Kelowna, Canada
YVE, CYVK, Vernon Regional Airport, Vernon, Canada
FAQ for a Private Jet Charter Flights to Kelowna
Why choose a charter jet to Kelowna with Monarch Air Group?
Monarch Air Group provides private flights to and from Kelowna, luxury private jets, and personalized service to ensure our services meet your expectations. Make your own decisions about when to take off, where to land, who to bring with you, and what you want to see aboard your private jet. Our flight team will follow every step of the Kelowna private jet charter process to ensure the smoothest flight possible. Give one of our agents a call about charter jet Kelowna rentals.
How much does it cost to book a Kelowna private jet charter?
Several factors determine the cost of a Kelowna private jet hire. These include parameters such as the route's complexity or the aircraft type. If you travel in a group or book an empty leg flight, you will get a clear price advantage. Our experts will provide the necessary information on air charter Kelowna. What's more, you can get a rough flight cost estimate by using a private jet charter cost estimator.
Here are some approximate prices for private flights to Kelowna:
Charter a Private Jet to Kelowna from Calgary: from $7,660;
Charter Flights to Kelowna from LA: from $22,310;
Private Flights to Kelowna from NYC: from $38,010.
*Estimated price before taxes & fees.
What types of private jets can use for Kelowna charter flights?
We can provide VIP jets, airliners, heavy, light, or turboprop jets at competitive prices for Kelowna charter flights. Within minutes of your initial request, you will receive several itinerary options. Just contact us today to get a charter quote.
| Aircraft type | Passengers | Non-stop range | Cruising speed | Intended use |
| --- | --- | --- | --- | --- |
| Light Jet | up to 6 passengers | about 700 – 2000 miles | 476 to 518 mph | for comfortable short- to mid-range distances |
| Midsize Jet | up to 10 passengers | about 1300 – 1500 miles | 422 to 541 mph | to fly nonstop from coast to coast |
| Super midsize Jet | up to 10 passengers | about 3.500 – 4.000 miles | 490 to 590 mph | for longer flights |
| Heavy Jet | up to 18 passengers | about 6.000 miles | 480 to 551 mph | traveling overseas in luxury for an intercontinental flight |
| Turboprops | up to 10 passengers | about 600 – 1.900 miles | 220 to 360 mph | for short- to mid-range flights |
| Ultra-Long Range Jet | up to 19 passengers | about 2,800 – 7,685 miles | 460 to 594 mph | for long-haul travels |
| Helicopters | up to 28 passengers | about 250 – 600 miles | 150 to 175 mph | for passenger and cargo transportation |
What are the advantages of flying on a Kelowna private jet?
Renting a private jet has several undeniable advantages over commercial flights. Our private jet charter services give you the freedom and flexibility to choose your aircraft when flying private plane charter Kelowna, depending on your needs. We'll find you the best aircraft for any trip, flexibly adjusting your flight to fit your schedule while maintaining a competitive price. Our specialist is available to you 24/7 for all your travel needs.
Popular destinations near Kelowna by private jet
Kamloops – in the heart of British Columbia, filled with fascinating history, outdoor adventures, cultural attractions, and many recreational activities.
Abbotsford – is a municipality in British Columbia that hosts trade shows and major events year-round.
Whistler – among the Coast Mountains of British Columbia- is the premier ski resort in North America.
Vancouver – the third largest metropolitan area in Canada, is a great place to visit.
Spokane – is the largest city between Seattle and Minneapolis in the Pacific Northwest, with cosmopolitan nightlife and world-class wineries.
Our clients travel on efficient and comfortable private jets. If you haven't found the answers to all your questions, you can contact our experienced and reliable team at any time or visit our air charter FAQ page.