Monarch Air Group provides private air charter in Keller, Texas. Our clients benefit from top-notch service, unrelenting dedication to safety, wide selection of aircraft, and years of experience in chartering private jets. To obtain a free quote, please use our online quoting tool provided below, or call toll-free 1-877-281-3051.
Charter a private jet in Keller, TX:
About Keller, Texas, United States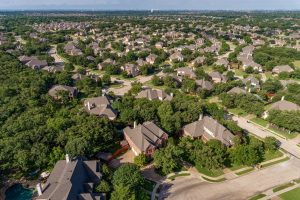 Monarch Air Group offers a wide variety of private jet charter options to and from Keller, Texas, United States.
Located in the heart of the Dallas-Fort Worth Metroplex, the city of Keller provides the best aspects of two worlds: a charming atmosphere of a small town and the world-class conveniences of the big city dwelling. It is a suburban city in Tarrant County, with a population of about 40,000 people. Keller boasts excellent school and healthcare systems, enormous business opportunities, multiple sports facilities, family-friendly parks, and incredible shopping.
The most popular tourist attractions in Keller include the Keller Farmers Market, Parks at Town Center, Johnson Road Park, Sky Creek Ranch Golf Club, Keller Public Library, Johnson Road Park, Keller Sports Park, Meandering Trail, and Overton Ridge Park, among the others.
The two closest major airports are Dallas/Fort Worth International Airport situated 16 miles from the city center and Dallas Love Field situated 30 miles from Keller.
Keller, TX Airports within 70 miles
1. ADS, Addison Airport, Dallas, United States.
2. DAL, Love Field, Dallas, United States.
3. DNE, Dallas North Airport, Dallas, United States.
4. FTW, Meacham Field, Fort Worth, United States.
5. GLE, Municipal, Gainesville, United States.
6. GVT, Majors Field, Greenville, United States.
7. JDB, Downtown Heliport, Dallas, United States.
8. MWL, Mineral Wells Arpt, Mineral Wells, United States.
9. PNX, Grayson County, Sherman-Denison, United States.
10. RBD, Redbird, Dallas, United States.
11. TRL, Terrell Field, Terrell, United States.
12. WEA, Parker County, Weatherford, United States.
Hotels in Keller, TX
1. Pappy's Pet Lodge – Roanoke, 4054 Haslet-Roanoke Road, Roanoke.
2. Bark N Lounge Pet Resort, 798 Keller Parkway, Keller.
3. Dogs Rule Resort, 5701 Park Vista Circle, Keller.
4. Moviehouse & Eatery, 250 Rufe Snow Drive, Keller.
5. Slim Chickens Keller, 5528 North Tarrant Parkway, Fort Worth.
6. Stevie's Diner, 5500 North Tarrant Parkway #132, Fort Worth.
7. Lee's Grilled Cheese, 5040 North Tarrant Parkway #136, Fort Worth.
8. VERTS Mediterranean Grill, 2310 West Southlake Boulevard #100, Southlake.
9. Tuscan Cafe & Bistro, 9500 Ray White Road, Fort Worth.
10. Golden China, 2105 W Southlake Blvd # 201, Southlake.
11. Bottlecap Alley Icehouse Grill, 148 South Main Street, Keller.
12. Oliva Italian Eatery, 12477 Timberland Boulevard #633, Fort Worth.
13. DeVivo Bros. Eatery, 750 South Main Street #165, Keller.
14. Austin Taco House, 2001 West Southlake Boulevard #123, Southlake.
15. FnG Eats, 201 Town Center Lane #1101, Keller.