Monarch Air Group provides private air charter in Kauai, HI. Our clients benefit from top-notch service, unrelenting dedication to safety, wide selection of aircraft, and years of experience in chartering private jets. To obtain a free quote, please use our online quoting tool provided below, or call toll-free 1-877-281-3051.
Charter a private jet to&from Kauai, HI
Book a Private Jet Charter to and from Kauai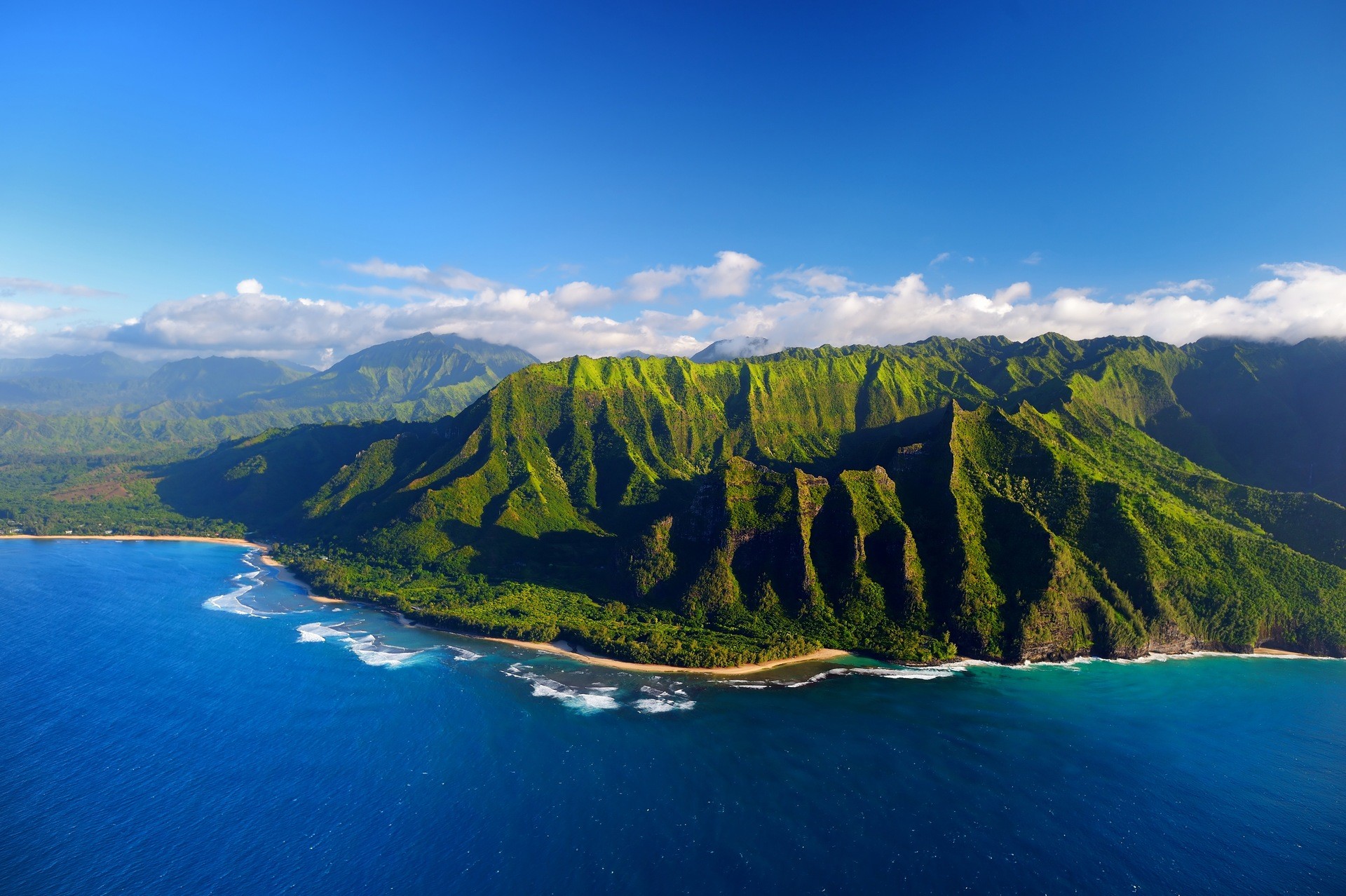 Monarch Air Group offers private jet charter services to and from Kauai.
Kauai, also known as the "Garden Island," is home to stunning beaches, lush rainforests, and magnificent waterfalls. It is the perfect destination for those who seek adventure or relaxation. However, getting to Kauai can be a challenge due to its remote location. With our private jet charter, you'll enjoy a comfortable and luxurious journey to and from Kauai.
As the state's fourth-largest island, Kauai is geologically the oldest of the major islands of Hawaii and was the first landing site of Captain James Cook in Hawaii in 1778. Traveling by private jet to Kauai, you can see the unique natural environment and stunning beauty.
Beautiful sunny weather and many attractions make Kauai a tropical paradise island that attracts tourists worldwide. With a private jet to Kauai, you can enjoy various outdoor activities, including hiking, golf, scuba diving, kayaking, snorkeling, camping, whale and dolphin watching cruises, unforgettable helicopter flights, and walking tours.
Kauai's main air gateway is Lihue Airport (LIH), which is 17 miles away and accepts private jet charters.
Book a private jet charter to and from Kauai today and experience the luxury of private jet travel. Enjoy the security of knowing that your journey is safe and secure.
Kauai Private Jet Rental Cost
The cost of renting a private jet to Kauai can vary depending on a few different factors. These include the size and type of aircraft, the length of the flight, and the destination.
Here are some average private jet rental rates for charter flights to and from Kauai that Monarch Air Group has to offer:
| Location | Aircraft Type | Flight Cost |
| --- | --- | --- |
|  Miami | Heavy jet | $115,000 |
| Chicago | Heavy jet | $99,000 |
|  LA | Super Midsize | $70,100 |
Kauai Private Jet Airports
LIH, PHLI, Lihue Airport
FAQs: Private Jet Flight to Kauai
Why choose a private jet to Kauai with Monarch air group?
Renting a private jet to Kauai is for you if comfort, safety, privacy, and time-saving are your priorities. You can plan your trip, choose the plane and dates, and choose fellow travelers.
What types of private jets can use for Kauai charter flights?
The type of private jet depends on the length and complexity of the flight, the number of passengers, and more. Luggage is also critical to the size of the aircraft for charter flights.
What are the benefits of flying on a private jet charter to Kauai?
We take our work very seriously so that you get a unique experience in private transportation. We have an exclusive approach to each client and always consider all wishes and requests. Contact us by phone to charter a private jet for your next trip.
How long does a private jet flight to Kauai take?
The duration of a private jet flight to Kauai depends on several factors, such as the departure location, the type of aircraft, and the weather conditions. On average, a private jet flight from Los Angeles to Kauai takes around 6 hours.
What is the best time of year to fly to Kauai by private jet?
The best time of year to fly to Kauai by private jet is during the dry season, which is typically from May to October. During this time, the weather is usually warm and sunny, and there is less chance of rain or storms.