Monarch Air Group provides private air charter in Jerusalem. Our clients benefit from top-notch service, unrelenting dedication to safety, wide selection of aircraft, and years of experience in chartering private jets. To obtain a free quote, please use our online quoting tool provided below, or call toll-free 1-877-281-3051.
Charter a private jet to/from Jerusalem:
About Jerusalem, Israel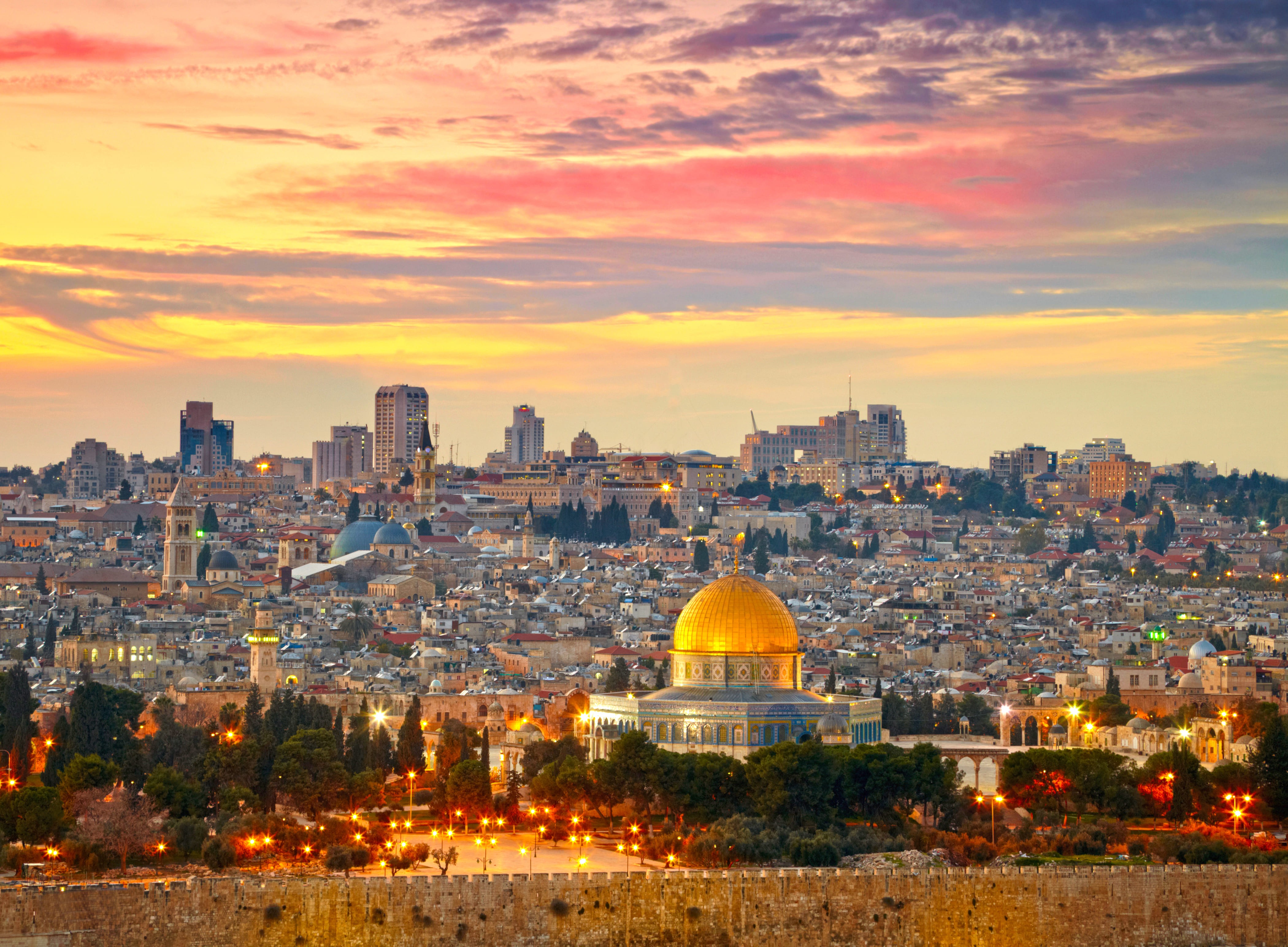 Monarch Air Group offers a wide variety of private jet charter options to and from Jerusalem, Israel.
Situated on a plateau in the Judean Mountains between the Dead Sea and the Mediterranean, Jerusalem is one of the world's oldest cities and is considered holy to the major Abrahamic religions, namely Islam, Christianity and Judaism. Both Palestinians and Israelis claim Jerusalem as their capital.
Jerusalem is renowned for its long and rich history (dating back more than 3000 years) and is home to the Old City, the Temple Mount, the Western Wall, the al-Aqsa Mosque, the Yad Vashem, the Mount of Olives, the Garden Tomb, the Church of the Holy Sepulchre, and a lot of cultural and artistic venues. There are many places to explore in Jerusalem, and the list of tourist attractions is literally endless.
Jerusalem is served by Ben Gurion Airport, the largest international airport in Israel that is situated 50 km northwest of the city center and 19 km southeast of Tel Aviv.
Jerusalem Airports within 70 miles
1. ADJ, Marka International Airport, Amman, Jordan.
2. AMM, Queen Alia Intl, Amman, Jordan.
3. BEV, Beer Sheba, Beer Sheba, Israel.
4. GHK, Gush Katif, Gush Katif, Israel.
5. JRS, Jerusalem, Jerusalem, Israel.
6. MTZ, Masada, Masada, Israel.
7. SDV, Sde Dov, Tel Aviv Yafo, Israel.
8. TLV, Ben Gurion Intl, Tel Aviv Yafo, Israel.
Hotels in Jerusalem
1. King David Hotel, King David 23, Jerusalem.
2. Ramada Jerusalem, Herzl Blvd, Jerusalem.
3. מלון פרימה המלכים-Hotel Prima Kings, King George Street 60, Jerusalem.
4. Waldorf Astoria Jerusalem, Gershon Agron Street 26-28, Jerusalem.
5. Harmony Hotel, Yo'el Moshe Salomon Street 6, Jerusalem.
6. Inbal Jerusalem Hotel, Jabotinsky Street 3, ירושלים.
7. Mount Zion Hotel, Hebron Road 17, Jerusalem.
8. Arthur Hotel מלון ארתור, Dorot Rishonim Street 13, Jerusalem.
9. Hôtel Shani, 6 Darom Street, Jerusalem.
10. The American Colony, 1, Louis Vincent Street, Jerusalem.
11. Dan Panorama Jerusalem, Keren HaYesod Street 39, Jerusalem.
12. David Citadel Hotel, King David 7, Jerusalem.
13. Dan Boutique Jerusalem Hotel, Hebron Road 31, Jerusalem.
14. Mamilla Hotel, Shlomo ha-Melekh Street 11, Jerusalem.