Monarch Air Group provides private air charter in Jakarta, Indonesia. Our clients benefit from top-notch service, unrelenting dedication to safety, wide selection of aircraft, and years of experience in chartering private jets. To obtain a free quote, please use our online quoting tool provided below, or call toll-free 1-877-281-3051.
Charter a private jet in Jakarta
Private Jet Charter to and from Jakarta, Indonesia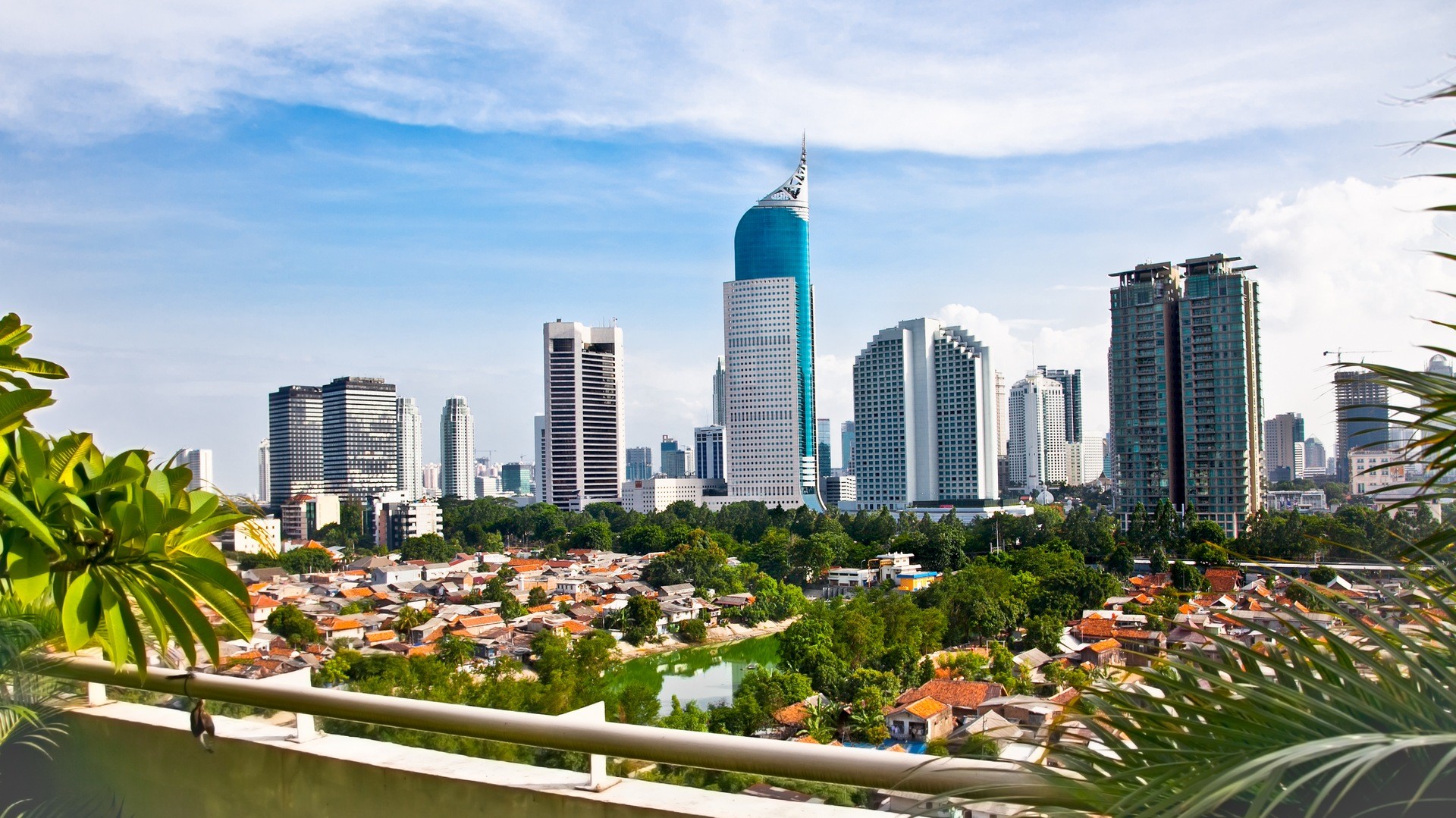 Monarch Air Group offers private jet charter services to and from Jakarta, Indonesia.
Jakarta is the capital and largest city in Indonesia, with around 28 million inhabitants. The city has been identified as one of the world's largest and is renowned for its opulence and great quality of life. The majority of Jakarta's economy comprises financial services, manufacturing, and trade. The city is also a cultural and historical hub with numerous antiques, museums, and historical spots so with a private jet to Jakarta, you'll have a wide range of attractions.
Once you've chartered a private jet to Jakarta, visit one of the largest squares in the world, the one-kilometer-square Medan Merdeka (Freedom Square). Admire the amazing exotic plants and then unwind on a stone seat near the fountains. The tower of 132-meter-tall Independence Monument, a symbol of Indonesia, is also there. Climb the tower's observation deck for a breathtaking view of the surrounding area.
With a private jet to Jakarta, view the Jakarta Cathedral's elegant facade. The current structure first appeared in 1901 on the site of an outdated church. It has been rebuilt numerous times since then. Three tracery spires grace the outstanding Neo-Gothic ensemble. During services, you can hear the impressive sound of the organ in the cathedral.
When renting a private jet to Jakarta, visit the renowned Taman Sari Palace. The majestic palace complex was constructed in 1765 and became a favorite resting location of the sultans. Legend has it that Sultan Khamengkubuwono I had all the architects involved in building the palace killed after it was finished in order to prevent anybody from copying the magnificent structure. The sumptuous pavilions, translucent pools, and exquisite floral arrangements transport visitors to the exotic Indonesia of the period.
Discover the culture of the area's oldest Chinatown when booking a private jet to Jakarta. There are also Chinese language schools and little stores that offer rice paper and other mementos. Taste authentic Chinese tea brewed according to all tea-drinking rules. Unwind on Jakarta's lovely beaches. At Ancol and Anyer Beach within the city, you can swim and lounge in the sun. If you appreciate intense coastal activities, you can go right to Jakarta's islands.
Charter Flights to Jakarta
When chartering a private jet to Jakarta, you should consider the aircraft type and size, depending on your travel needs and group size.
Jakarta is a diverse global metropolis where visitors come to do business, relax, and attend numerous events. Two main airports serve the city: Soekamo-Hatta International Airport (CGK) and Halim Perdanakusuma International Airport. (HLP).
Jakarta Private Jet Rental Cost
The cost of renting a private jet to Jakarta could vary greatly based on aircraft size and type, trip duration, and other factors. For example, the cost of renting a heavy jet, such as a Challenger 605, from London to Jakarta for a one-way trip can start from around 156,750 USD. For an ultra long range jet, such as a Gulfstream G-550, the cost can range from 230,170 USD for a one-way trip.
Private Jet Airports near Jakarta
JKT, Kamayoran International, Djakarta, Indonesia.
HLP, Halim Perdanakusuma International Airport, Jakarta, Indonesia.
PCB, Pondok Cabe Airport, Ciputat, Indonesia.
CGK, Soekarno-Hatta International Airport, Jakarta, Indonesia.
BDO, Husein Sastranegara International Airport, Bandung, Indonesia.
TKG, Radin Inten II Airport, Bandar Lampung, Indonesia.
FAQs: Private Jet Flight to Jakarta
Why Choose a Private Jet to Jakarta with Monarch Air Group?
Your convenience, comfort, and safety are our top considerations when you choose Monarch Air Group to plan your private jet rental for a trip to Jakarta. To meet your unique demands, our opulent flights are built with privacy and time-saving amenities.
How Much Does it Cost to Charter a Private Jet to Jakarta?
Private jet rental costs to Jakarta range depending on a variety of factors, including the type of aircraft, the route is taken, and the location. The price of a flight hour might range from $2,000 to $17,000.
What Types of the Private Jets Can Use for Jakarta?
Monarch Air Group chooses the optimal private aircraft based on various factors such as the number of passengers, the distance of the flight, and the desired amenities on board. In order to provide you with the most suitable aircraft and service for your charter flight to Jakarta, please provide us with as much information as possible. Our selection process ensures that you receive the best private aircraft for your needs.
What Are the Benefits of Flying a Jakarta Private Jet?
Private jet charters to Jakarta provide several benefits over other types of transportation. Based on your specific needs, price, and schedule, our trustworthy private jet rental company provides timely and flexible travel choices.
Can I Bring Pets on a Private Jet to Jakarta?
You can book a private flight to Jakarta with your pet, but only after contacting us and learning about the city's pet entry policies. Depending on the size of your pet, you may need to book a larger aircraft to ensure their safety and comfort throughout the voyage.
Popular Destinations Near Jakarta by Private Jet
Bali, Indonesia: Bali is one of Indonesia's most well-known tourist attractions and is only a short flight from Jakarta. It is renowned for its stunning beaches, verdant landscape, and lively culture.
Singapore is a thriving city-state and a significant financial center in Southeast Asia. It is a well-liked vacation and business resort that is just a short private jet ride from Jakarta.
Malaysia's capital city, Kuala Lumpur, is the location of numerous well-known monuments, including the Petronas Twin Towers. It is a fantastic location for sightseeing, shopping, and cultural encounters.
Phuket, Thailand: Phuket is a well-liked beach resort in Thailand where visitors come to enjoy the country's beautiful waters, white sand beaches, and exciting nightlife. Private jet travel from Jakarta to there is simple.
Our clients fly in exquisite modern private jets. If you can't find the answers to your questions on our commonly asked questions about air charter page, don't hesitate to contact our friendly and competent team at any time.