Monarch Air Group provides private air charter in Ithaca, New York. Our clients benefit from top-notch service, unrelenting dedication to safety, wide selection of aircraft, and years of experience in chartering private jets. To obtain a free quote, please use our online quoting tool provided below, or call toll-free 1-877-281-3051
Charter a private jet in Ithaca, NY:
Book a Private Jet Charter to Ithaca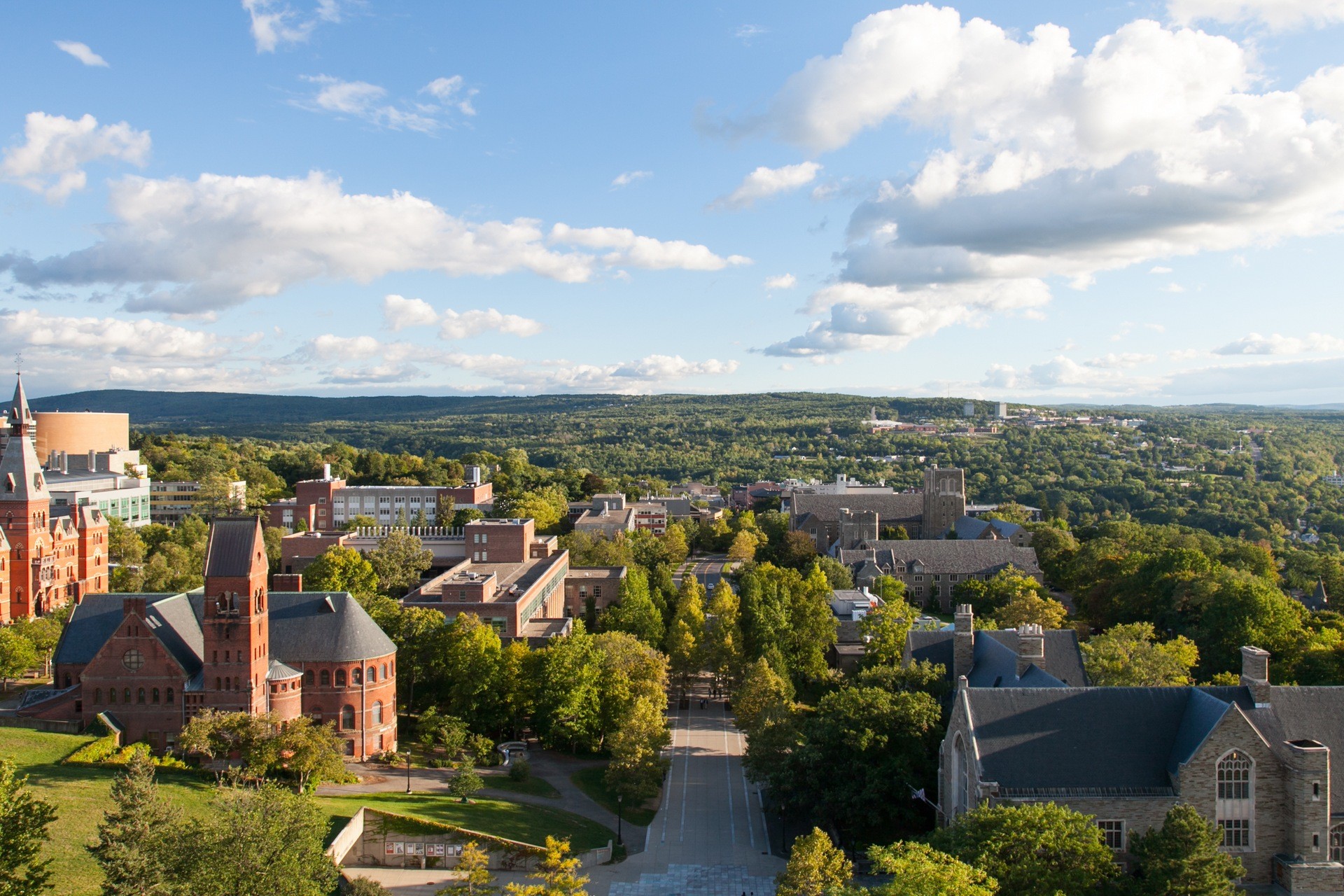 Monarch Air Group offers plenty of private jet charter options to and from Ithaca, New York, United States.
On the south shore of Cayuga Lake in the U.S. state of New York is the city of Ithaca. It is the largest community in the metropolitan statistical area of Ithaca and the administrative center of Tompkins County. It is a wonderfully romantic and cozy town famous for its delightful scenery. Book a private flight to Ithaca to visit many fascinating museums, theaters, and concert venues.
Ithaca is known for being home to Cornell University, providing world-class education. In addition, the Ithaca private jet flight offers many business opportunities with a thriving economy based primarily on tourism, technology, and education.
Surrounding Ithaca is scenic gorges and, waterfalls, wooded areas with hiking and biking trails. With an Ithaca charter flight, it is possible to visit one of the best places in the United States for families. Here tons of recreational options and fabulous attractions, including the Sagan Planet Walk, History Center, Ithaca Children's Garden, Stewart Park, Cayuga Nature Center, Hangar Theatre, State Theatre of Ithaca, Suspension Bridge, Johnson Museum of Art, Cascadilla Gorge Trail, Cornell Botanic Gardens, Buttermilk Falls State Park, and more.
The nearest major airports to Ithaca are Ithaca Tompkins Regional Airport, located 6 miles from the city center, Elmira/Corning Regional Airport situated 36 miles from the city, and Greater Binghamton Airport located 40 miles from Ithaca. Each of these airports can accept charter jets to and from Ithaca.
Ithaca, NY Private Jet Airports within 70 miles
ITH, KITH, Ithaca Tompkins Regional Airport
WQA, D82, Ovid Airport
ELM, KELM, Elmira/Corning Regional Airport
BGM, KBGM, Greater Binghamton Airport
SYR, KSYR, Syracuse Hancock International Airport
Hotels in Ithaca, NY
La Tourelle Hotel & Spa, 1150 Danby Road, Ithaca
Country Inn & Suites By Carlson, Ithaca, NY, 1100 Danby Road, Ithaca
Fairfield Inn & Suites by Marriott Ithaca, 359 Elmira Road, Ithaca
Courtyard by Marriott Ithaca Airport/University, 29 Thornwood Drive, Ithaca
Homewood Suites by Hilton Ithaca, 36 Cinema Drive, Ithaca
Holiday Inn Express & Suites Ithaca, 371 Elmira Road, Ithaca
The Statler Hotel at Cornell University, 130 Statler Drive, Ithaca
statler hotel, 415 College Avenue, Ithaca
Ithaca Marriott Downtown on the Commons, 120 South Aurora Street, Ithaca
Hilton Garden Inn Ithaca, 130 East Seneca Street, Ithaca
Hampton Inn Ithaca, 337 Elmira Road, Ithaca
FAQ for Private Jet Charter Flights to Ithaca
Why choose a private jet to Ithaca with Monarch Air Group?
Monarch Air Group provides Ithaca private charter flights for business or leisure at any time of day. We offer impeccable Ithaca, NY private jet flight safety and are committed to developing long-term relationships. Each member of our charter team is available to answer your Ithaca jet charter questions 24 hours a day, seven days a week.
How much does it cost to book a private jet to Ithaca?
Ithaca charter jet prices can vary depending on each customer's requirements. Variables such as the number of passengers, type of Ithaca jet, and departure route contribute to an individualized offer. You can get an immediate charter flight Ithaca quote using the private jet charter cost estimator or by contacting our experts.
Here are some approximate prices for private jet flights to/from Ithaca:
To/From Location
Indianapolis
Washington
Atlanta
Aircraft
Learjet 35A
Pilatus PC 12/45
HondaJet
Estimated Price
(One-Way)
$11,850*
$7,590*
$16,790*
Flight Duration
1h 20min
1h 10min
2h 40min
*Estimated price before taxes & fees.
What types of private jets can use for Ithaca charter flights?
Monarch Air Group has the ideal aircraft for your next trip, whether for business or pleasure. We can meet all your private charter flight needs worldwide with our extensive Ithaca air charter service and wide selection of Ithaca jets. You will receive safe, comfortable, and consistent service.
| Aircraft type | Passengers | Non-stop range | Cruising speed |
| --- | --- | --- | --- |
| Light Jet | up to 6 passengers | about 700 – 2,000 miles | 476 to 518 mph |
| Midsize Jet | up to 10 passengers | about 1,300 – 1,500 miles | 422 to 541 mph |
| Super midsize Jet | up to 10 passengers | about 3,500 – 4,000 miles | 490 to 590 mph |
| Heavy Jet | up to 18 passengers | about 6,000 miles | 480 to 551 mph |
| Turboprops | up to 10 passengers | about 600 – 1,900 miles | 220 to 360 mph |
| Ultra-Long Range Jet | up to 19 passengers | about 2,800 – 7,685 miles | 460 to 594 mph |
| Helicopters | up to 28 passengers | about 250 – 600 miles | 150 to 175 mph |
What are the benefits of flying an Ithaca private jet?
An Ithaca private flight guarantees flexibility, personalized service, and more. Exceptional amenities on board, like satellite phones, internet, or meeting places, help you stay connected in fast-paced situations. Private plane charter Ithaca takes the stress and uncertainty out of airline travel.
Popular destinations near Ithaca by private jet
Buffalo – is the center of culture and education in upstate New York.
New York City – is probably one of the most important cities on the planet and offers an unlimited number of attractions.
Rochester – is a great place to visit if you're traveling with kids.
Finger Lakes – appeals to travelers looking for a peaceful vacation with beautiful scenery.
Our clients travel on efficient and comfortable private jets. If you haven't found the answers to all your questions, you can contact our experienced and reliable team at any time or visit our air charter FAQ page.