Monarch Air Group provides private air charter in Israel. Our clients benefit from top-notch service, unrelenting dedication to safety, wide selection of aircraft, and years of experience in chartering private jets. To obtain a free quote, please use our online quoting tool provided below, or call toll-free 1-877-281-3051.
Charter a Private Jet to/from Israel
Book a Private Jet Charter to and from Israel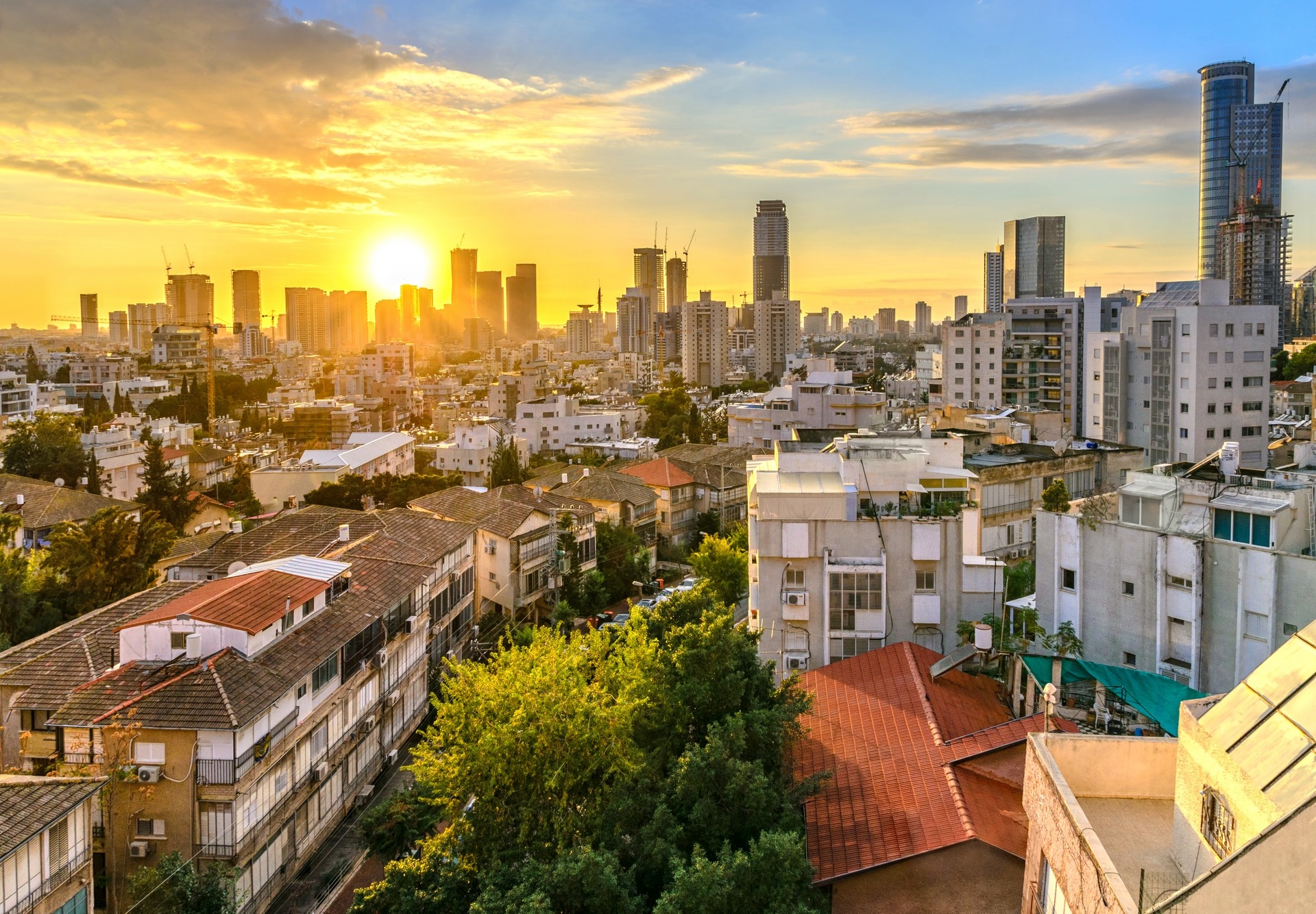 Monarch Air Group provides private jet charter flights to and from Israel.
Israel is a colorful country full of natural wonders, fascinating culture, exquisite cuisine, and vibrant nightlife. Charter a private jet Israel as one of the world's most popular destinations, with its unique geography, rich history, warm climate year-round, spectacular beaches, open markets, archaeological, biblical, and historical sites, wineries, and unusual museums.
From floating in the Dead Sea and riding camels through the desert to roaming around Jerusalem and partying all night long in one of the best nightclubs in Tel Aviv, you will never feel bored in Israel. Despite the country's small size, there are plenty of things to see, do, discover, and experience by private jet to Israel.
Start your tour of the country with the capital, the ancient city of Jerusalem. Here is the main symbol of Israel, the Wailing Wall, and the temple of the Holy Sepulcher. A city is a sacred place for Jews, Christians, and Muslims, so all year round, pilgrims from all over the world come here to touch the holy places. Not far from there, Tel Aviv, the entertainment capital, has one of the best waterfronts in the world. Visitors enjoy modern skyscrapers, dozens of beaches, trendy restaurants, top concert halls, and galleries. The business center of the country is Haifa. The city is different from other Israeli places and less religious.
For private flights to Israel, there are Ben Gurion International Airport and Ovda Airport – two major international airports – and several minor airports mainly serve domestic flights.
Our operators are standing by 24/7 to assist you in scheduling your next luxury air charter to Israel. Call us today for a free quote.
Israel Map
FAQ for a Private Jet Charter Flights to Israel
Why choose a charter jet to Israel with Monarch Air Group?
Monarch Air Group provides private flights to and from Israel at the best price options to fit your business or entertainment needs. Our team will meet all your requirements to ensure that our services meet your expectations for an Israel private jet charter. First, you decide when to take off, where to land, who to take with you, and what you want to see aboard your private jet. Then, call one of our agents for charter jet Israel rentals.
How much does it cost to book an Israel private jet charter?
Several factors determine the cost of renting an Israel private jet. These include the chosen aircraft's model, the route's specifics, the order's urgency, and the number of passengers. However, other costs such as the cost of extra luggage and individual meals on board should also be taken into consideration. You can contact our experts if you have not found the necessary information on air charter Israel. Moreover, you can get a rough flight cost estimate by using a private jet charter cost estimator.
Here are some approximate prices for private flights to Israel:
Charter a Private Jet to Israel from Teterboro: from $124,280;
Charter Flights to Israel from Istanbul: from $14,860;
Private Charter Flights to Israel from London: from $29,660.
*Estimated price before taxes & fees.
What types of private jets can use for Israel charter flights?
With Monarch Air Group, you can always count on secure, safe, confidential private jet charter flights to Israel. Depending on your needs, we will choose the best type of aircraft. Aircraft for Israel charter flights have a special cabin layout and are suitable for different types of travel. We will devise a personalized plan so you can fly for business or pleasure with maximum comfort. Also, with private plane charter Israel, there is an option to arrange hotel transfers, individual in-flight meals, or group charter flights.
| Aircraft type | Passengers | Non-stop range | Cruising speed | Intended use |
| --- | --- | --- | --- | --- |
| Light Jet | up to 6 passengers | about 700 – 2000 miles | 476 to 518 mph | for comfortable short- to mid-range distances |
| Midsize Jet | up to 10 passengers | about 1300 – 1500 miles | 422 to 541 mph | to fly nonstop from coast to coast |
| Super midsize Jet | up to 10 passengers | about 3.500 – 4.000 miles | 490 to 590 mph | for longer flights |
| Heavy Jet | up to 18 passengers | about 6.000 miles | 480 to 551 mph | traveling overseas in luxury for an intercontinental flight |
| Turboprops | up to 10 passengers | about 600 – 1.900 miles | 220 to 360 mph | for short- to mid-range flights |
| Ultra-Long Range Jet | up to 19 passengers | about 2,800 – 7,685 miles | 460 to 594 mph | for long-haul travels |
| Helicopters | up to 28 passengers | about 250 – 600 miles | 150 to 175 mph | for passenger and cargo transportation |
What are the advantages of flying on an Israel private jet?
Chartering a private jet has several undeniable advantages over commercial flights. We offer private jets that give you complete freedom. Moreover, a private jet can be flown whenever and wherever you want, without the cost of purchasing an airplane. It allows you to choose the aircraft you expect for each flight. Our specialist is available to you 24/7 for all your questions.
Popular destinations in Israel by private jet
Jerusalem – is home to the Old City, which is home to many religious landmarks.
Tel Aviv – is a popular destination for private charters to Israel, where tourists prefer to spend most of their time.
Eilat – is one of the world's best places for snorkeling and diving.
Tiberias – is a popular vacation spot with nearby hot springs.
Safed – is home to many colorful synagogues, mystics, and artists.
Ashdod – is a modern area with many resorts, unique attractions, and beautiful weather.
Our clients travel on efficient and comfortable private jets. If you haven't found the answers to all your questions, you can contact our experienced and reliable team at any time or visit our air charter FAQ page.