Monarch Air Group provides private air charter in Irvine, CA. Our clients benefit from top-notch service, unrelenting dedication to safety, wide selection of aircraft, and years of experience in chartering private jets. To obtain a free quote, please use our online quoting tool provided below, or call toll-free 1-877-281-3051.
Charter a private jet in Irvine
Book a Private Jet Charter to and from Irvine, California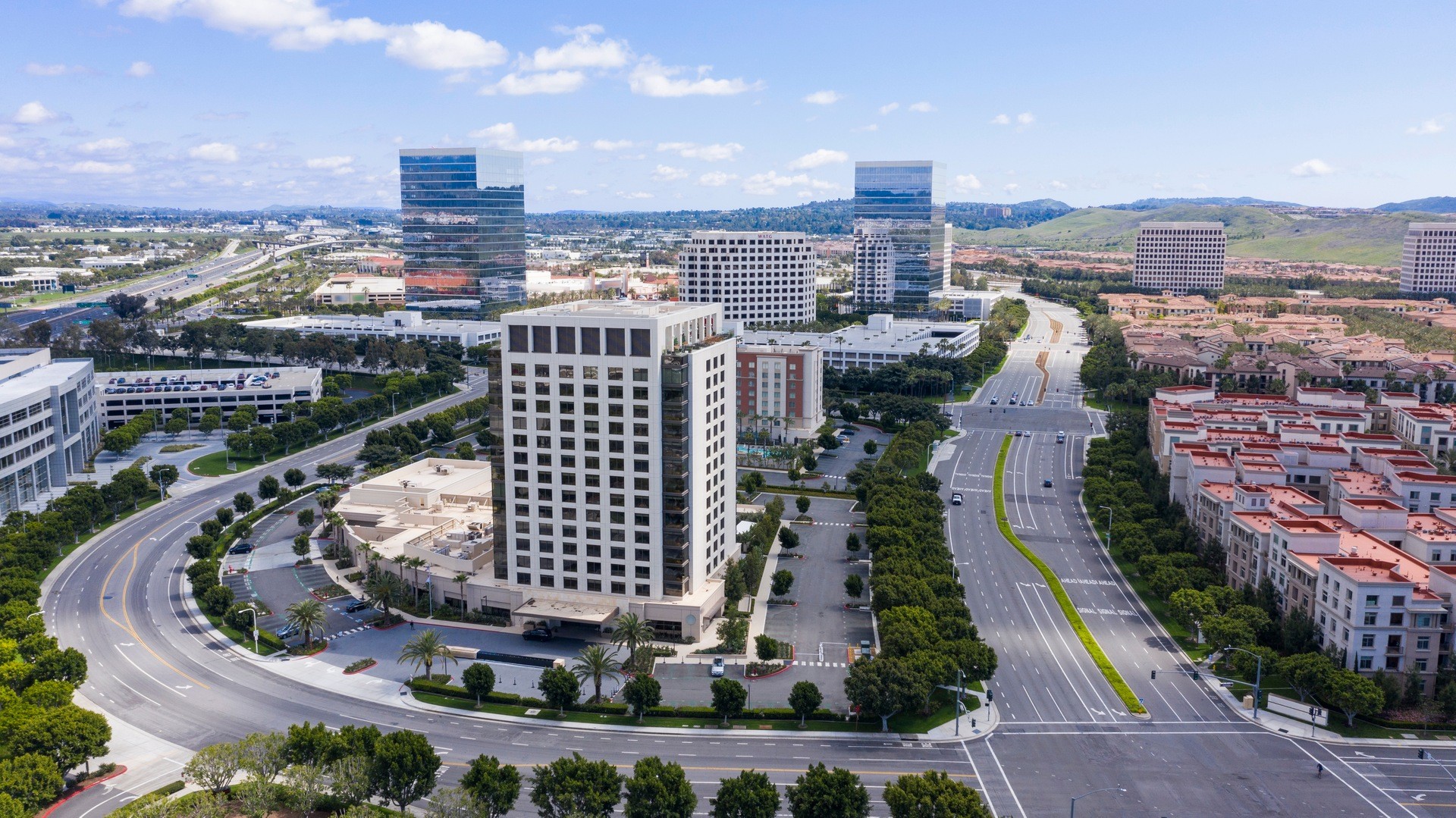 Monarch Air Group provides private jet charter flights in and out of Irvine, California, USA.
Irvine, situated in Orange County, California, is a vibrant and lively city renowned for its spectacular weather, cultural diversity, and thriving business community. If you're planning a trip for either leisure or work purposes, opting for a private jet charter ensures an unparalleled level of convenience, comfort, and luxury that commercial airlines simply cannot match.
With its roots dating back to the 1800s as a part of a Mexican land grant, Irvine has flourished into a modern and diverse city that pays homage to its past while keeping an eye on the future. Home to over 212 thousand people, Irvine is a destination that showcases a unique natural environment and stunning beauty, making it an ideal location to travel to via private jet.
Irvine boasts numerous parks and preserves that provide both locals and tourists with an array of outdoor recreational activities. City parks, such as William R. Mason Regional Park, present opportunities for hiking, fishing in its ponds, and indulging in picnics. Orange County's Great Park is another crowd-favorite destination for outdoor recreation, with facilities for various sports, carousels, and a farmers' market.
Apart from these, Irvine is also home to several stunning beaches, including Newport Beach. This picturesque location showcases mesmerizing views of the Pacific Ocean and offers water sport activities such as surfing, paddleboarding, and kayaking. When you charter a private jet to Orange County, you can visit Huntington Beach too and indulge in surfing, beach volleyball, and various other outdoor activities.
If you're planning a private jet charter to Irvine, you'll be delighted to know that the city is home to several cultural hotspots worth visiting. The Irvine Barclay Theatre is one such destination, hosting a variety of cultural events year-round, including music, dance, theater, and comedy performances. The Irvine Spectrum Center is another must-visit location that serves as a popular outdoor shopping and entertainment hub, complete with numerous restaurants, shops, and entertainment venues.
Private jet travelers have several airport options when flying to Irvine, Orange County. John Wayne Airport (SNA), Long Beach Airport (LGB), Los Angeles International Airport (LAX), Ontario International Airport (ONT), and San Diego International Airport (SAN) are among the airports available, each offering amenities such as lounges, conference rooms, and ground transportation services tailored to the needs of private jet passengers.
Charter a private jet to and from Irvine today to experience the epitome of luxury travel. Enjoy the peace of mind that comes with knowing your journey is safe and secure while indulging in the unparalleled comfort and convenience of private jet travel.
Irvine Private Jet Rental Cost
There are a variety of models in the private aviation market with varying costs. The prices for air charter service in Irvine can vary according to the destination, flight time, and the number of people on board. Additionally, you may contact our consultants to get an exact price for your private jet flight.
The size and type of aircraft, the length of the flight, and the destination can all affect the cost. The approximate cost of a private jet to Irvine can range anywhere from $2,000 to $17,000 for a billable flight hour or more.
Irvine Private Jet Airports within 70 miles
SNA, KSNA, John Wayne Airport
LGB, KLGB, Long Beach Airport
LAX, KLAX, Los Angeles International Airport
ONT, KONT, LA/Ontario International Airport
FAQs: Private Jet Flight to Irvine
Why choose a private jet charter in Irvine?
If you're looking for comfort, safety, privacy, and time-saving, booking a private jet to Irvine could be the perfect option for you. With the ability to choose your aircraft, travel dates, and fellow passengers, you have complete control over customizing your trip.
What Types of Private Jets Can Use for Irvine Charter Flights?
When deciding on a private jet, there are several factors to consider, such as the length and complexity of the flight, the number of passengers, and the amount of luggage that needs to be transported.
What are the Benefits of Flying on a Private Jet Charter to Irvine?
Private jets offer convenient on-demand booking, allowing business travelers to fly to Irvine at a suitable time. With spacious cabins, comfortable seating, and luxurious amenities like Wi-Fi and gourmet catering, private jets ensure a comfortable journey. Moreover, private jets can utilize smaller airports closer to your final destination, saving time and avoiding long lines and traffic associated with larger airports.
Can I Book a Private Jet to Irvine for a One-Way Trip?
Of course, it's possible to book a private jet for a one-way trip to Irvine. Private jet charters provide the flexibility to book flights on-demand, so you can fly one-way without any concern for return trips.
How Many Passengers Can a Private Jet to Irvine Accommodate?
The passenger capacity of a private jet to Irvine is dependent on the size of the aircraft. Typically, light jets can accommodate 6-8 passengers, while heavy jets can accommodate 14-18 passengers. Nevertheless, the precise passenger capacity may vary depending on the aircraft's specific model and configuration.
How long does a private jet flight to Irvine take?
The duration of a private jet flight to Irvine will depend on the departure location and the size and speed of the aircraft. For example, a flight from New York City to Irvine can take approximately 4-5 hours.